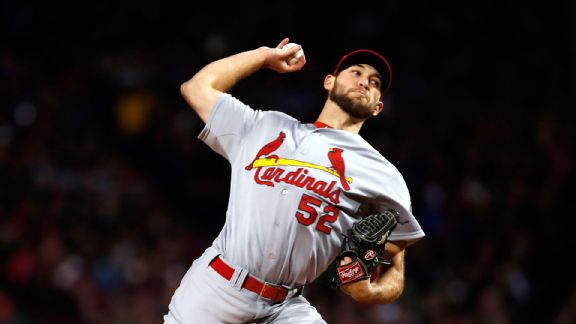 Mark L. Baer/USA TODAY SportsESPN MLB Insider Buster Olney talks about how the Red Sox will adapt to Michael Wacha's pitching.
Wednesday, Ryen Russillo and Danny Kanell preview Game 6 of the World Series, cover the start of the NBA season and much more. Listen to the best highlights of the show below!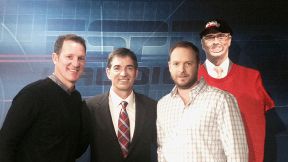 Ali Bronson/ESPN RadioHall of Famer John Stockton joins the show.
Basketball Hall of Famer John Stockton dishes on his new book "Assisted: An Autobiography," what it will take to break his assist record, the undervaluing of players who haven't won a championship, playing against Isiah Thomas and more. Listen

ESPN MLB Insider Buster Olney shares his thoughts about how the Red Sox will adapt to Michael Wacha's pitching, Boston's work ethic, the way the Cardinals should approach David Ortiz, the Red Sox game plan for a potential Game 7 and more. Listen

ESPN NFL analyst Brian Dawkins talks about the Chiefs' Super Bowl prospects, Alex Smith's development, the Seahawks' struggles on the road, the state of the NFC East and more. Listen

ESPN's Bill Simmons discusses his expectations for Game 6 of the World Series, why the Heat won't make the NBA Finals, Bulls-Heat, the Clippers' lack of height and more. Listen

ESPN's Kenneth Garay joins Ryen and Danny to preview the upcoming matchup between Miami and Florida State and more. Listen