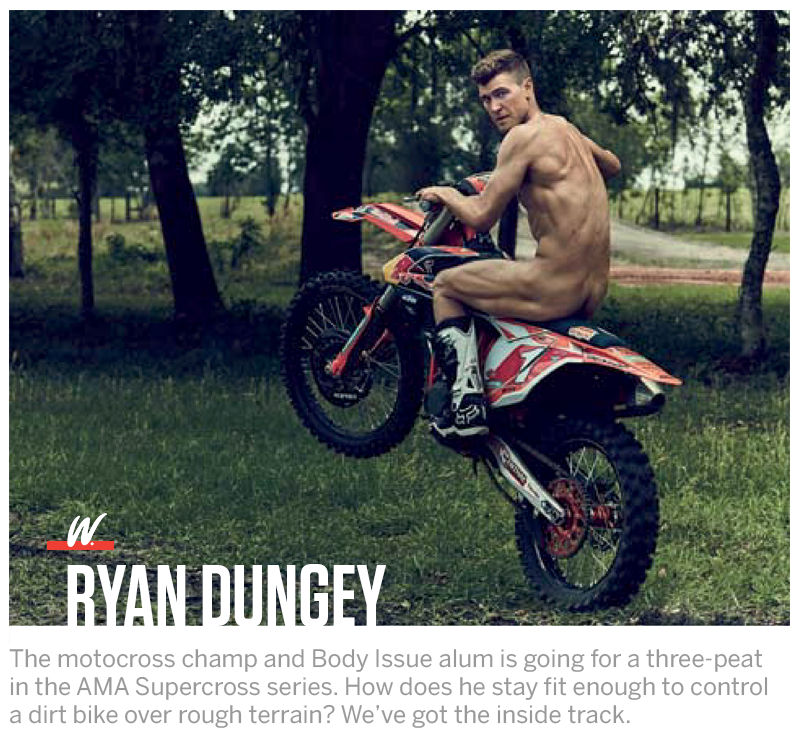 What are your tips for getting the most out of a workout?
Keep good form and don't go too heavy. I learned not to grab the biggest weights and be the tough guy. When you do, your form suffers.
When you're 75, what's the one exercise you'll still do every day?
Road cycling. In season, we'll do 20 to 30 miles two to three times a week. Out of season, we'll do 30 to 50 miles, on top of riding and training. When I'm 75, it's low impact and a simple way to get out of the house.

What's the biggest challenge you face with your body?
Keeping flexible and loose. Riding a dirt bike, you tense up. You are squeezing that bike real tight the whole time. I can't do a workout without stretching first. I do 10 to 15 minutes of yoga every day.
How do you get motivated when you're feeling tired?
When I think, "Man, it's 6:45, I don't want to get up," I realize my mindset's wrong. There are people who aren't capable of working out or who would give anything to do what I do for a living. You realize how thankful you are, embrace the day and get up.
When you're not outside on the bike, what's your cardio routine?
In season, a gym cardio session is 30 to 35 minutes on the elliptical, rowing machine or treadmill. We get so much high-end cardio on the dirt bike that we hit the low to midrange in the gym. We set the treadmill between 6 and 6.5 and rolling hills with a 7 to 8 percent incline down to a 2 percent incline.
Core strength is crucial. What are your go-to exercises?
Planks and leg raises. I'll hold a plank for one to two minutes a few times every workout.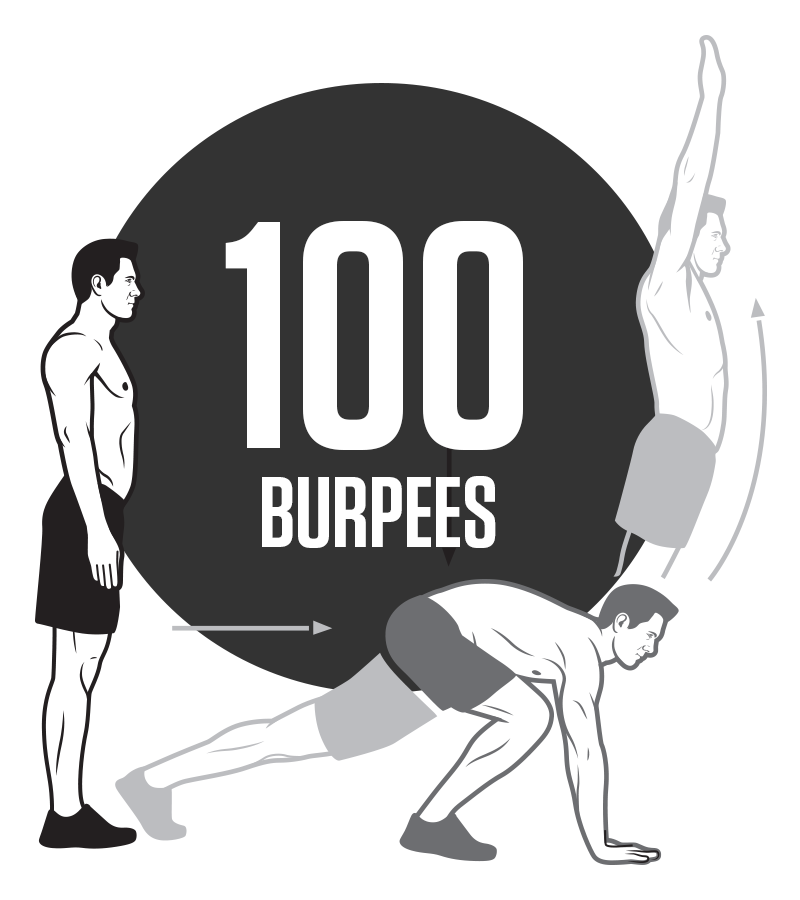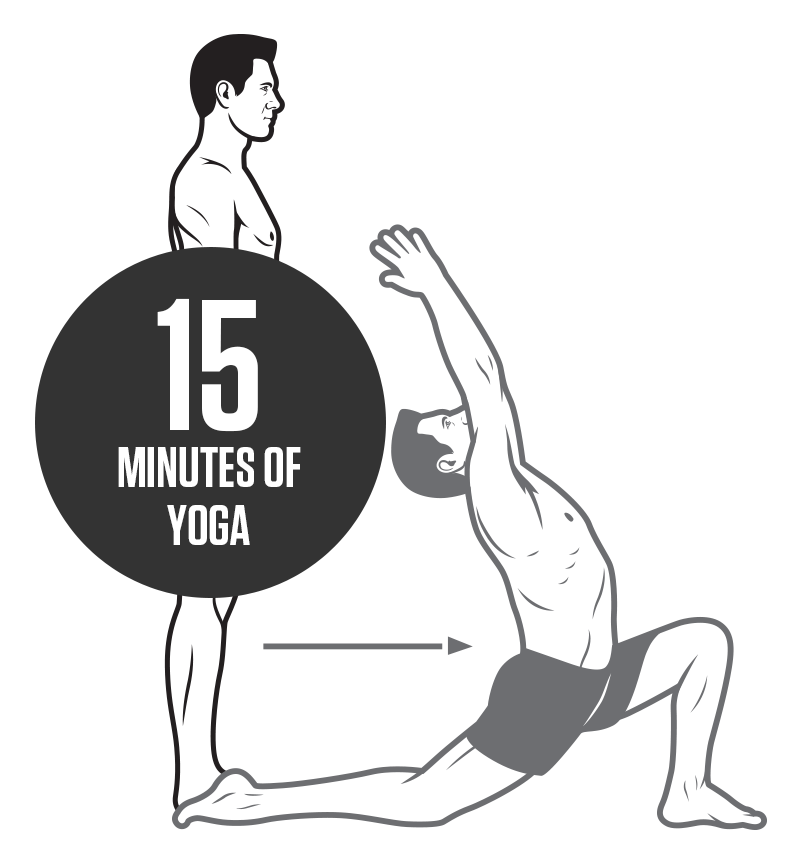 Dungey starts every day with 10 to 15 minutes of yoga. "I can't do a workout without stretching first. If I get right into a workout, I'm tight for the rest of the day. Yoga's also a great way to focus on breathing; it opens my chest and gets the air in."
His sequence: Mountain pose. Arms up. Forward fold. Right lunge with knee on the ground, arms up and opened into a chest stretch. Low plank. Upward dog. Downward dog. Repeat on left leg. Forward fold. Mountain pose. (Repeat four times, with a deeper lunge variation each round.)


Dungey's post-workout power smoothie
½ bag organic frozen fruit mix: strawberries, mango, pineapple
1 frozen banana
¼ cup frozen acai berries
1 scoop whey protein (his favorite is the cinnamon crunch flavor by Quest)
2 cups almond milk
Blend, top with granola and honey


Photograph by Joe Pugliese; illustrations by Todd Detwiler. Additional reporting by Morty Ain.