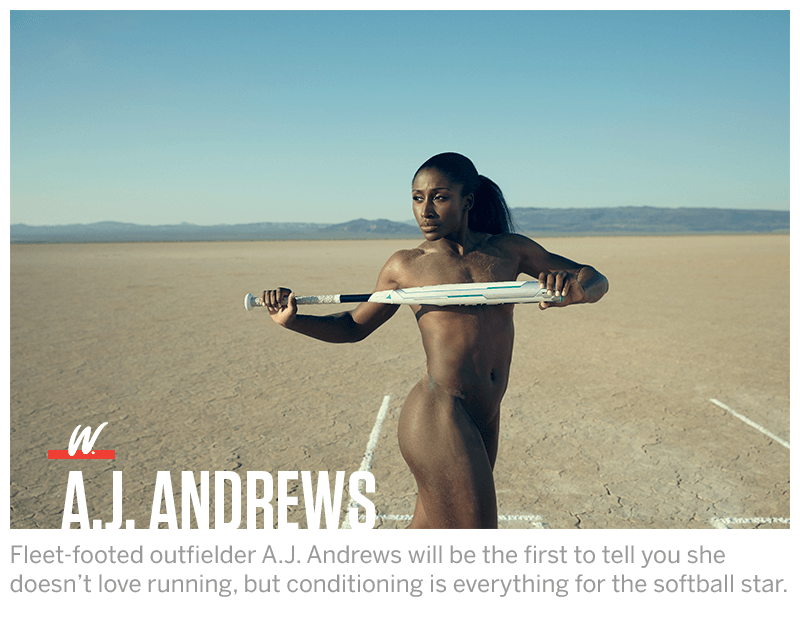 What parts of your body do you target for softball?
I target my legs the most because the power you have is going to come from your hips or legs. My favorite workouts are the ones when I feel absolutely exhausted at the end, and those are mainly the workouts that work on explosiveness, so a lot of legs. Especially me being a speed player, I sprint a lot, so it's important for my legs to be powerful. I like to do incline sprints as well as stadium sprints. When I'm doing stadium sprints, it helps me feel that I'm getting faster, so when I apply that to even ground it feels like I'm flying.

What's an exercise that you hate but do anyway?
I really hate to run. I don't like doing long distance; nothing sounds worse to me than running a mile. But I do it because I know it makes me better and I want to be able to have the endurance to go all game. I will do a lot of intervals on a treadmill on incline ramps in order to get conditioned.
What are some tips you use to get through hard workouts?
I push through by kind of tricking myself. Let's say I had a goal of doing five intervals. I will tell myself, "Let's just do three," and then after I get through the third one I feel like I can keep going and I end up getting to five. Listening to music definitely helps as well.
How do you maintain a healthy diet when you're on the road?
I make a conscious effort to not stop at a fast-food restaurant. I'm actually a big herbal person, so I really like having a lot of healthy herbs like turmeric, oregano, cumin. I like a lot of ginger and different teas and especially pineapple because those are all really good for inflammation and really good with your joints. Those are the types of things I search for, especially in smoothies.
Resistance bands are a key part of Andrews' training. She uses them before every workout.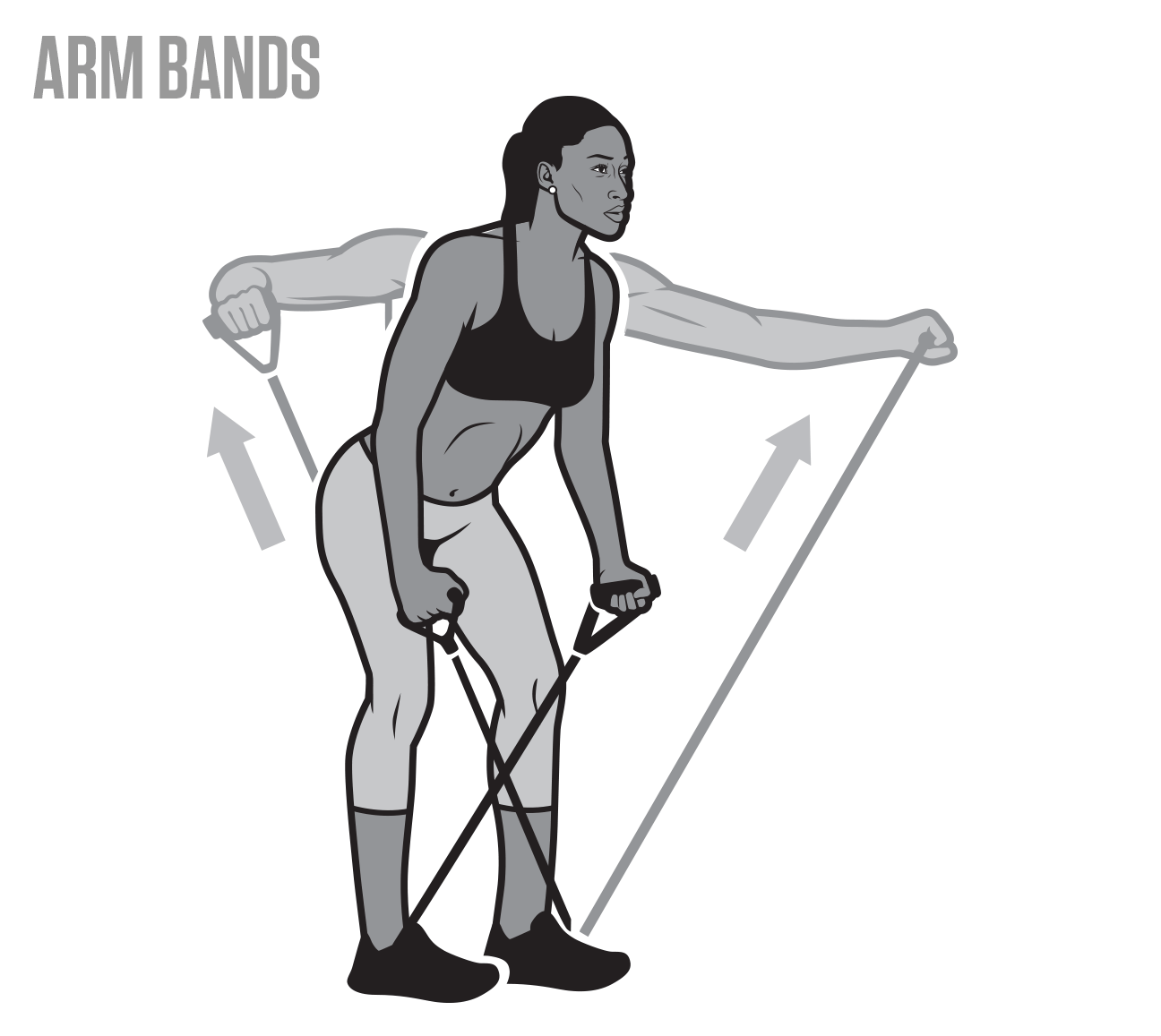 20 reps each:
--Lateral raises
--Overhead raises
--Band reverse flies (above)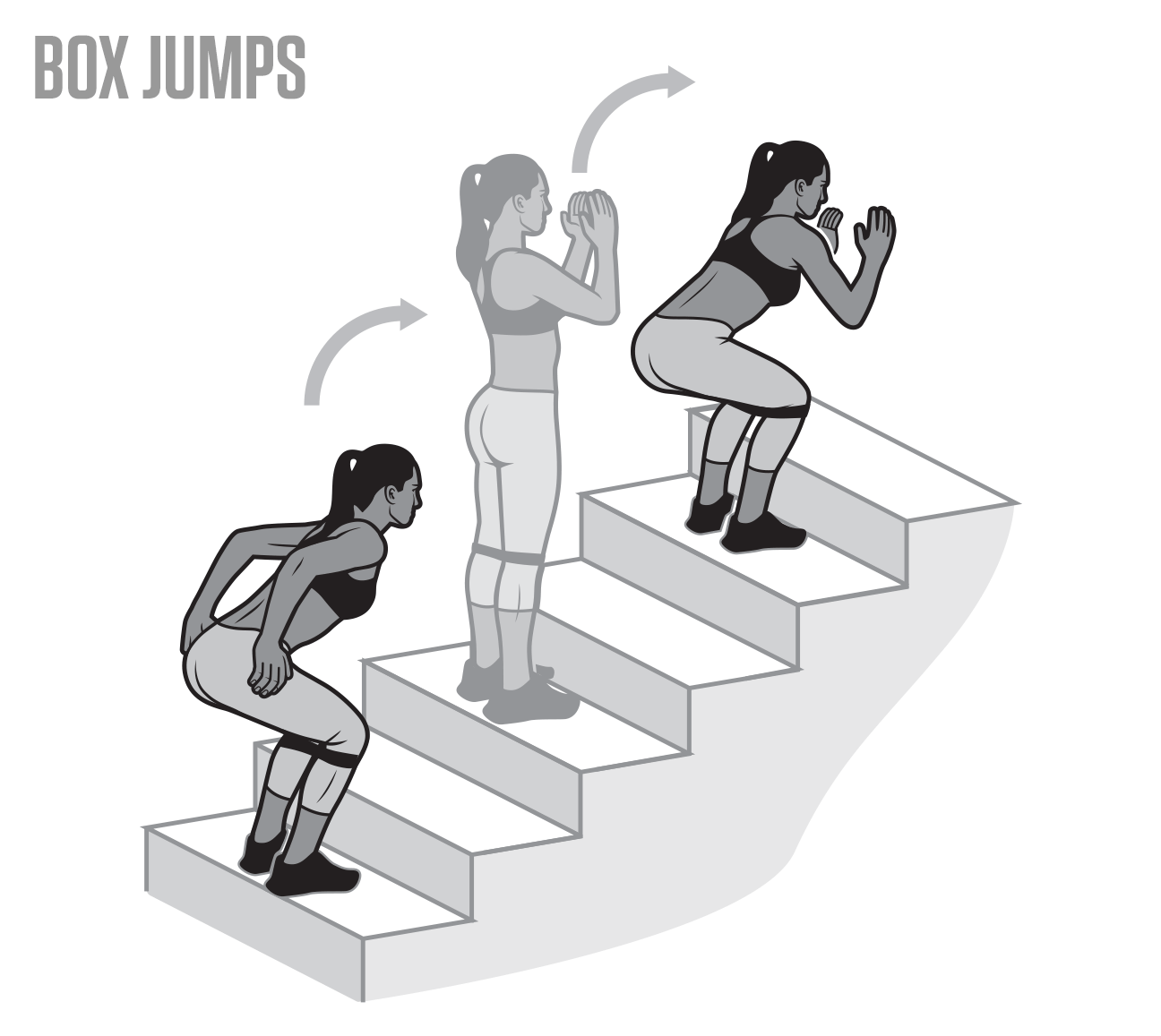 Andrews works on her explosiveness by using a band during stadium box jumps, skipping a step as she leaps forward.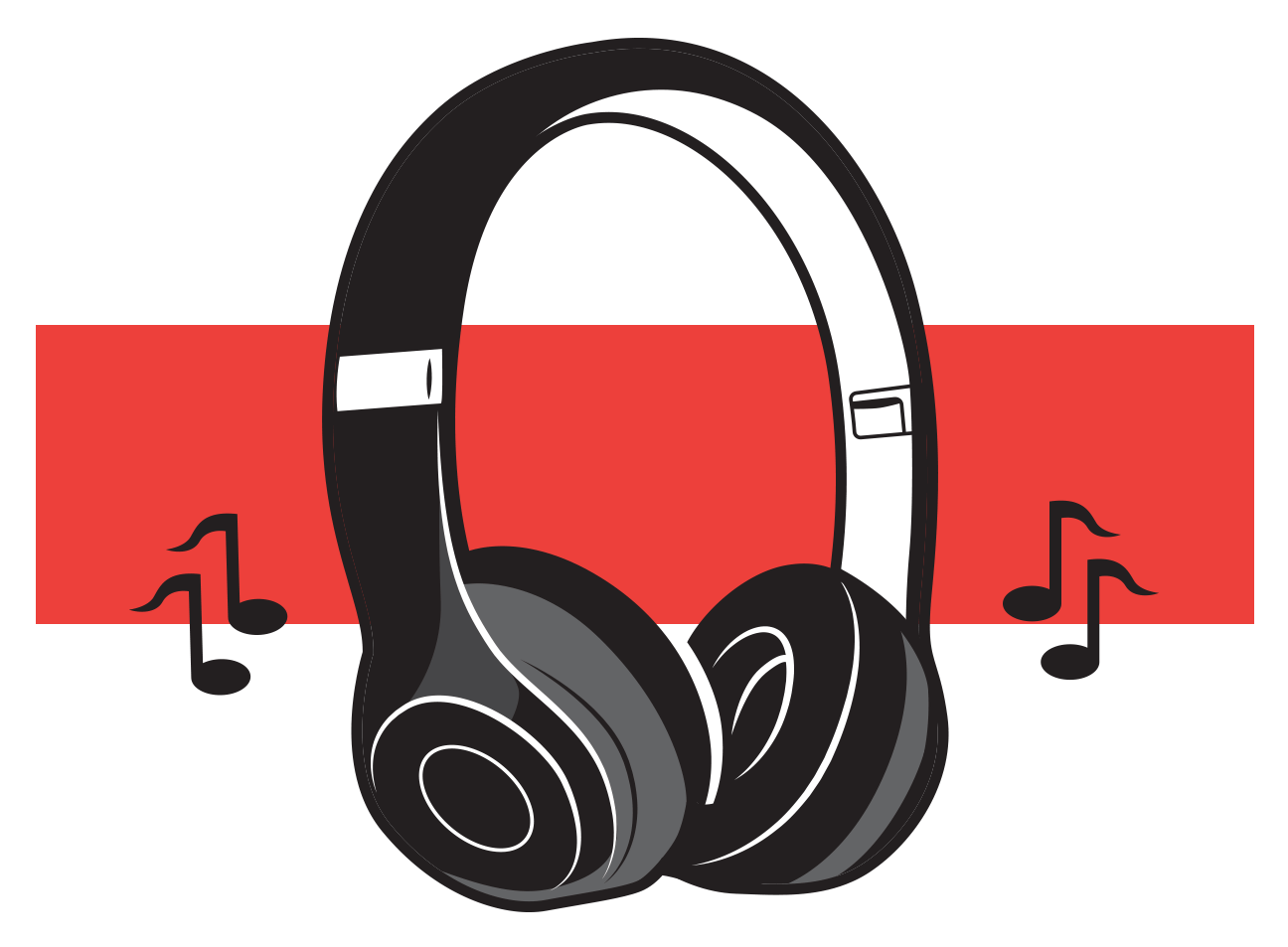 The top songs that inspire Andrews' workouts:
1. Drake's "Shut It Down"
2. Cardi B's "Get Up 10"
3. Cardi B's "I Like It"
4. Kevin Gates' "Change Lanes"
5. Drake's "Nice for What"
Photo by Peter Hapak. Illustrations by Todd Detwiler. Check out the Body Issue Archive here.