Japan will enter this Women's World Cup under the spotlight. How will the squad handle such unfamiliar pressure?
The journey
The defending champs were considered near shoo-ins to qualify for this summer's World Cup, as they needed only to finish in the top two of their group in the AFC Women's Asian Cup 2014. After a near stumble in a 2-2 draw against eventual finalist Australia, Japan put the boot to Vietnam 4-0 and Jordan 7-0 to book its passage to Canada. Then it really stepped up its game by winning its first Asian Cup with a 1-0 win in a rematch against the Matildas. Now Japan has another cup to add to the display case, right next to that 2011 World Cup trophy.
Taking chances
Left back Aya Miyama led Japan in touches at the 2011 Women's World Cup. She ranked fifth in the tournament with 15 chances created, including eight opportunities on crosses, the third most at the Cup.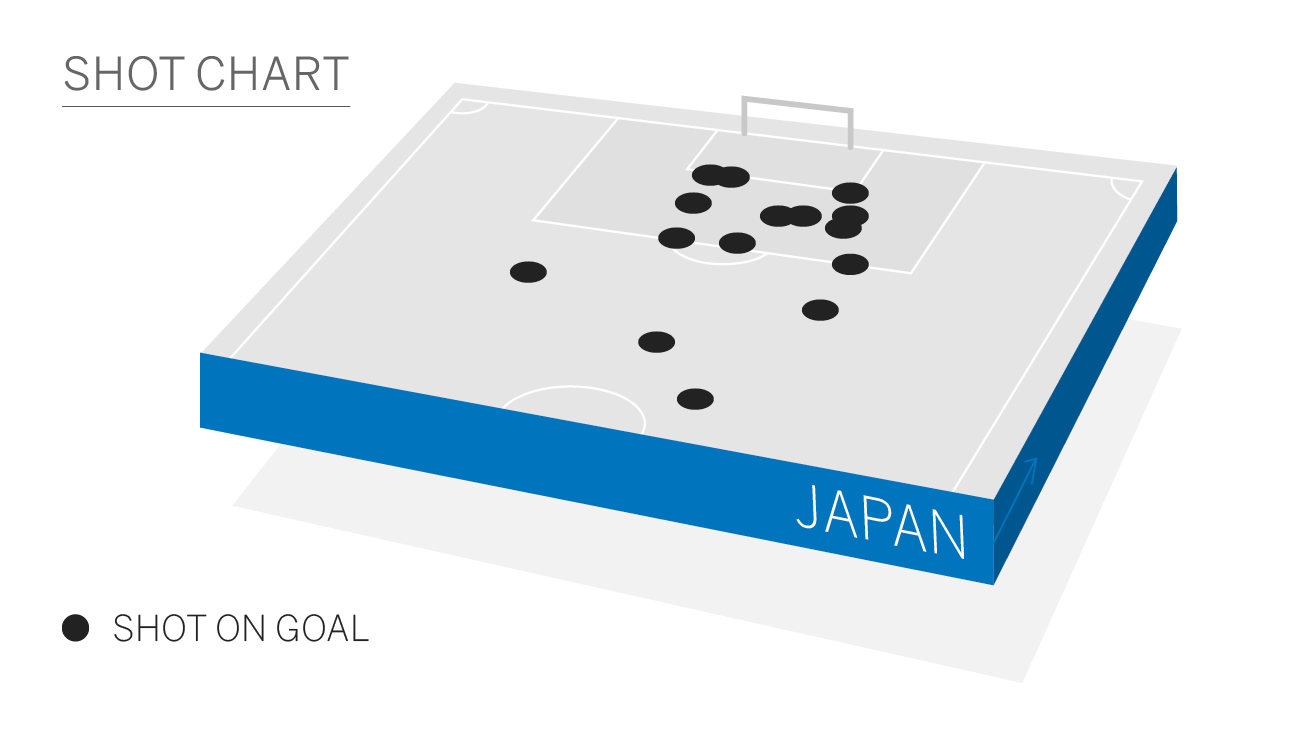 The rep
Back in 2007, Japan launched a plan to develop the women's game that focused on technical skill, speed and short passing. The blueprint led to Japan's win in 2011 and is the style the squad will use this summer. Four years ago, that skill, a newfound maturity and the hope of a nation ravaged by a tsunami added up to Japan's becoming the first Asian nation to win the Women's World Cup title.
Projected formation
Japan is expected to play a 4-4-2 lineup: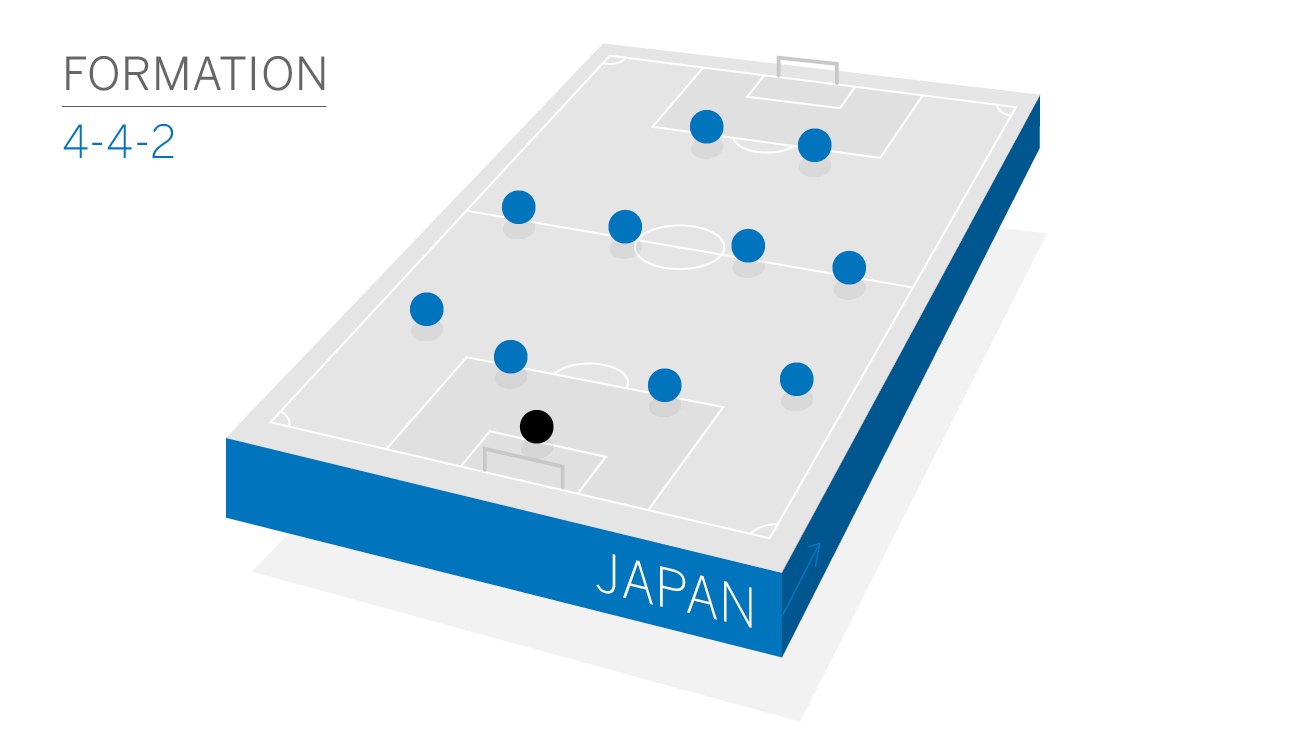 The question
Can this team be physical enough? Japan still has difficulty when it faces bigger, more athletic teams that can power their way to goal. Japan will depend on striker Yuki Ogimi, who adopted a more physical style in England and Germany, to help make up the difference. As the most recent Women's World Cup showed, Japan's lack of physical presence is not a fatal flaw, but repeating will be difficult, now that other squads have had four years to figure out Japan's style.
World Cup history
Japan is playing in its seventh straight Women's World Cup: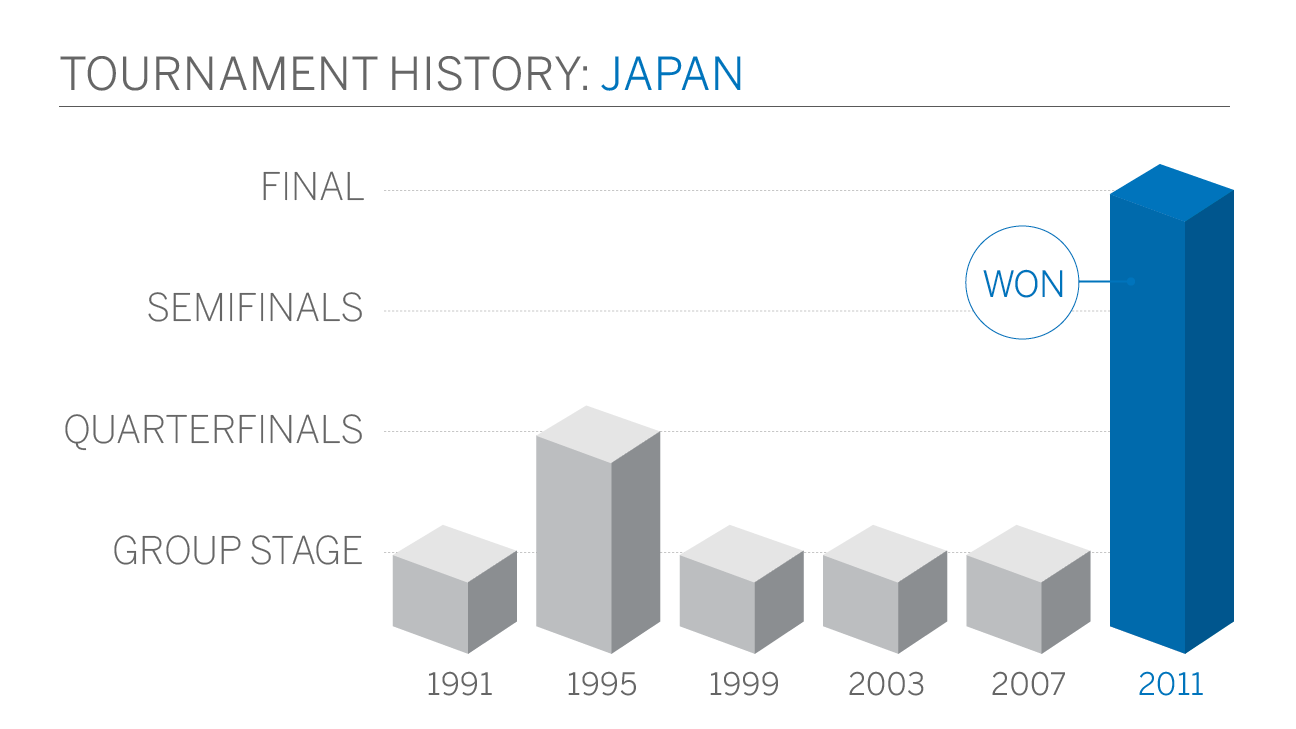 Group-stage schedule
The defending champs' first two matches will be held at BC Place Stadium, while the third will be played at Winnipeg Stadium:
• June 8: Switzerland, 10 p.m. ET
• June 12: Cameroon, 10 p.m. ET
• June 16: Ecuador, 5 p.m. ET

Foudy's take

The defending champions are in a group with three teams -- Switzerland, Cameroon and Ecuador -- playing their first Women's World Cup. Still, Japan enters this tournament with a bull's-eye on its back, much different than four years ago. The good news is legendary player Homare Sawa will be on the team in her sixth World Cup appearance for Japan. It is a great inclusion for Japan, as Sawa is an excellent leader and a widely loved player who has immense respect from her teammates.

Social scene
Nadeshiko Japan begins preparing for the Women's World Cup - The Japan Times http://t.co/ARDGKW7R8f #wwc2015 pic.twitter.com/S45FZyjcRa

- Womens Cup (@Womens_Cup_) May 18, 2015