Lauren Hill, a Mount St. Joseph freshman with inoperable brain cancer, fulfilled her dream of playing college basketball Sunday, appearing in a game against Hiram College and scoring four points.
Now Hill, whose story continues to serve as an inspiration, raising awareness and funds to fight diffuse intrinsic pontine glioma, has her own commemorative Wheaties box. "This was a personal gift from Wheaties to an inspirational young woman," a company spokesperson told ESPN's Darren Rovell.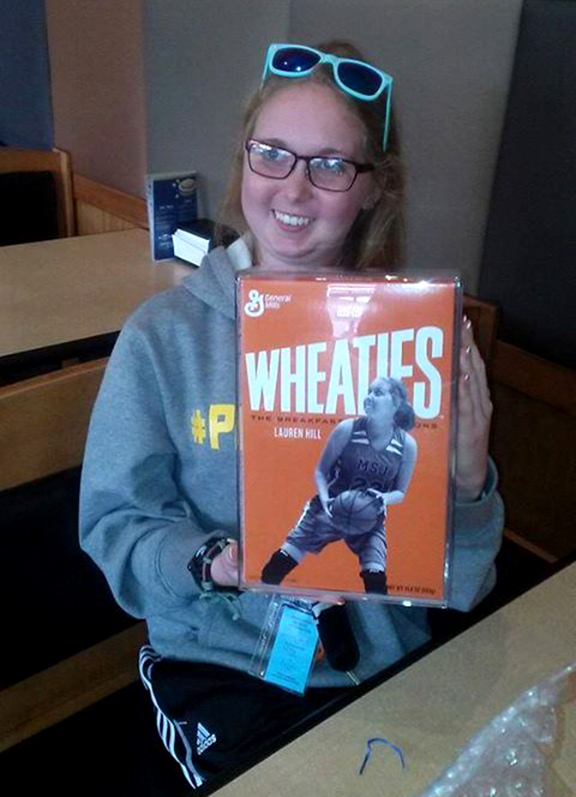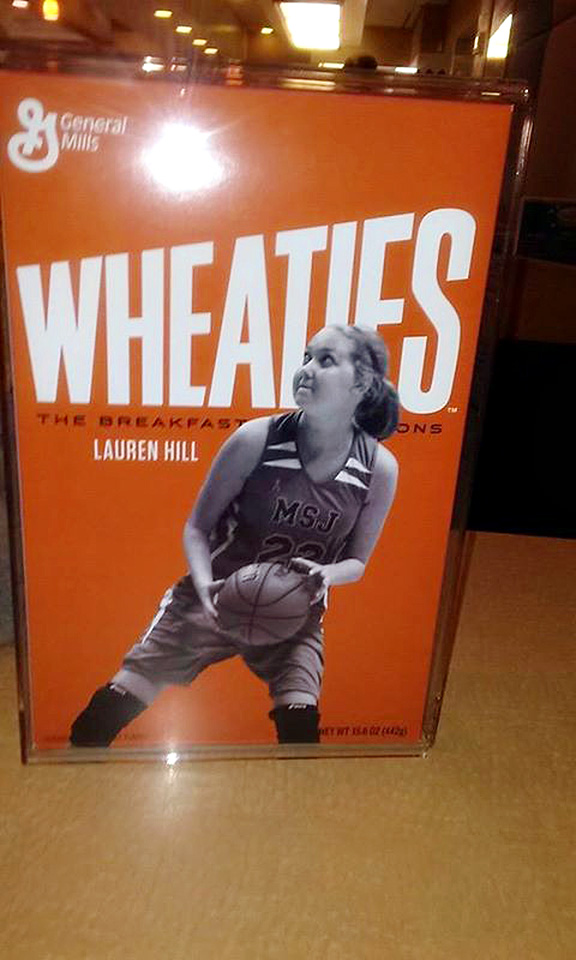 Facebook/Layup 4 Lauren
Hill certainly doesn't need us to say it, but we will anyway: This couldn't be more deserved.