While true power rankings might be most meaningful using results from a time period of as little as one week during active online play season, I believe the optimal term is roughly a month -- usually enough to fit one or two offline tournaments, as well as online play, into the equation. That's opposed to HLTV.org's and Duncan "Thorin" Shields' world rankings, which take a long-term view of usually around three to six months, so these power rankings will focus on a significantly shorter time period.
Offline play will naturally weigh in more than matches that took place online, and even with such a short time frame the latest results are more important than ones from four weeks ago. With these guidelines in place, let's take a look at the first ESPN CS:GO Power Rankings, just in time for MLG Columbus, where many of these 20 teams will be competing for their share of the $1 million prize purse.
1)
fnatic: These Swedes have yet to lose a tournament since recruiting dennis in November, and the team has a near-spotless record online to go with their six offline victories. They are the best team over both the past six months and the last month, and should be heavy favorites going into MLG Columbus.
2)
Luminosity: FalleN's team keeps improving at a steady pace, but also seem unable to cross the finish line in the grand finals, having lost to Na`Vi and fnatic, most recently. Incredibly consistent with style that matches up well against any opponent, Luminosity is a favorite against any team not donning fnatic's colors.
3)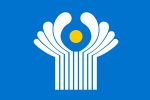 Na`Vi: Despite losing the IEM Katowice semifinal to Luminosity, flamie's team remains dangerous against everyone, including the names ahead of them on this list. The team is not as consistent online, but its dominant offline performances alone grant this group the No. 3 slot.
4)
astralis: The Danes remain in their purgatory of top-four finishes, with little hope of climbing atop the Counter-Strike mountain. The team's play is good enough to consistently overcome those below, but it cannot seem to overcome anyone after quarterfinal rounds.
5)
mousesports: The first surprise of this ranking, NiKo's play has seen his team come within inches of beating Luminosity and fnatic offline, while easily defeating NiP. Online it also got a surprise win over fnatic. In addition, they cruised through the MLG Columbus qualifier and beat G2 to qualify for DreamHack Malmo.
6)
Tempo Storm: Despite completely disappearing against FlipSid3 at MLG Columbus qualifier, Tempo Storm overcame both Virtus.pro and EnVyUs in Katowice, and took Na`Vi to its limits in a best-of-three series. Tempo Storm also secured wins over all of Cloud9, CLG and Liquid in best-of-three series' online back in North America.
7)
Ninjas in Pyjamas: threat's leadership is beginning to pay dividends, as NiP has scored wins over the likes of Virtus.pro, FaZe, mousesports and dignitas online, and come within rounds of upsetting fnatic and Na`Vi at Katowice. They also got a meaningless comeback win over Luminosity in Poland.
8)
G2 Esports: shox's team qualified for MLG Columbus with wins over Tempo Storm and FlipSid3. While it did miss Katowice, it has beaten the likes of EnVyUs, Virtus.pro and FaZe in online play, as well as astralis way back at ESL Barcelona -- ensuring the team does not fall back any further, for now.
9)
Virtus.pro: While Snax and company's start to 2016 has been anything but optimal, its recent wins over G2, FaZe and EnVyUs keep the team just within the top 10, despite inconsistent play.
10)
EnVyUs: kioShiMa's roster took a map from fnatic at ESL Barcelona, and with DEVIL it beat astralis once. Aside from that, the results are bad enough that it shouldn't be surprising to see Happy's team make a change. This ranking might seem harsh but facts often are. Right now, this team is worse than the sum of its parts.
11)
FlipSid3: B1ad3's team might never compete for titles, or even be a real threat for upsets against those above them on this list. But it is eerily consistent -- good at playing its style, and the team acts as nominal gatekeepers in these rankings. Seldom will FlipSid3 lose against weaker teams. FlipSid3's most impressive result is an easy 2-0 win versus Tempo Storm, earning the team a spot at the upcoming major.
12)
Cloud9: n0thing's tenure as the in-game leader has not proven easy, but his side qualified for another major over dignitas and Renegades amid a horrifying streak of losses online in North American play.
13)
FaZe: aizy's team's most impressive wins in the past month are over SK, E-Frag and Tempo Storm. Its list of losses include SK, Na`Vi, NiP, Virtus.pro, astralis, and EnVyUs -- or to put it another way, everyone else it has played against.
14)
dignitas: Oh how the most exciting newcomers of 2016 have fallen. MSL led dignitas to a good showing at ESL Barcelona, but dignitas' play has been atrocious for nearly a month since. It went 0-2 at MLG qualifier against Renegades and Cloud9, and now lost a DreamHack Malmo qualifier against CSGL. Can this team rebound?
15)
Liquid: Hiko's opportunity to lead the squad shows how many issues this team has, but it nonetheless -- even with s1mple barely showing up -- qualified for the major over HellRaisers, showing streaks of promise in the process.
16)
E-frag: The Bulgarians played a close game with Tempo Storm, and defeated a half-hearted EnVyUs team at Katowice. dream3r's ban from most large events suffocates this team's potential.
17)
Counter Logic Gaming: pita's group has only beaten SK, Vexed and Cloud9 in the qualifying period, with a list of losses too long to mention here.
18)
Gambit: Dosia's return to competitive play has not warranted much fanfare, and aside from qualifying for the major with an upset over Cloud9, Gambit's results have been weak. Most recently the Russians lost to ex-Vexed in the DreamHack Malmo qualifier.
19)
SPLYCE: Oddly enough, beating CLG and ex-Vexed for a spot at the major is just enough to put SPLYCE on the map. Do not expect the team to stay for the ride without another Cinderella story, though.
20)
CSGL: The Poles have not attended any offline tournaments in the past month, but they qualified for DreamHack Malmo online -- beating dignitas and FlipSid3 in the process.