This is the second in a two-part series previewing the 16 participants at MLG Columbus -- the first ever $1 million Counter-Strike: Global Offensive tournament -- which runs from Tuesday, March 29 through Sunday, April 3. In the first part, we looked at "The Challengers," the eight teams that made it in via qualifier in late February.
This time we'll highlight "The Legends" -- a title given by Valve to the top eight finishers from the previous major -- DreamHack Open Cluj-Napoca - who, by doing so, qualified for this major directly.
MLG Columbus - Full Group Stage draw
---
fnatic (dennis, flusha, JW, KRiMZ, olofmeister - vuggo)
olofmeister, the best player of 2015, remains atop the CS:GO world a quarter of the way into 2016. Not far behind is flusha, who has seemingly figured out a way to perform at a high level while leading the team in his free-wheeling manner. The three-time champion is historically the best player ever at majors, and another strong performance would help fnatic in what should be the most competitive CS:GO major yet. dennis has proven to have greater upside than many expected, JW's intra-match peaks are higher than most stars', and KRiMZ -- a near-superstar level performer in terms of consistency -- has been the team's worst player so far in 2016, while he would almost certainly be the star of any other team. That truly tells you how good fnatic has been.
fnatic has won six tournaments in a row since dennis joined, and looked incredibly strong in the process. The winning will eventually stop, but no one knows when. Currently, there are four teams who should have the capability of beating the Black and Orange when the stars align -- Luminosity, Na`Vi, EnVyUs and astralis. Out of these four, Luminosity is likely going to be flusha's team's toughest opponent, and while the Brazilians always seem to fall short in close games, it is also a trend that tends to stop at some point -- as it did with fnatic, who were notoriously bad in close games before the LGB duo of olofmeister and KRiMZ joined and helped the team to take over the world. When the capability is there and only execution is lacking, time will often solve the issue.
The quarterfinal exit at DreamHack Open Cluj-Napoca, which led to pronax's dismissal, happened because fnatic was upset in the Group Stage by Luminosity. This time the Swedes have the easiest group at MLG Columbus, with Splyce and Liquid not posing much of a threat. FaZe has mostly looked lost since the previous major, with little hope of the European team somehow reaching a similar level to fnatic's -- further improving its great odds of advancing to the playoffs as the first seed. If, or rather, once it does, it is again a clear favorite to win it all. Do not miss watching fnatic play at MLG, because greatness of this magnitude is rare to witness. Take it all in while you can.
Luminosity Gaming (cold, FalleN, fer, fnx, TACO - zews)
FalleN's team has lost heartbreaking series to fnatic and Na`Vi in recording three second places, one semifinal exit and one 5-8th place finish since fnx and TACO joined. On the other hand, those are the only teams this squad has lost a series to offline in that time. Luminosity has defeated astralis, EnVyUs, NiP, CLG, SK, FaZe and Na`Vi, and even scored a couple of best-of-one wins against fnatic. The capability of this team is obviously there -- now all that's needed is execution. Luminosity has lost four out of five maps in the past two events' Grand Finals in overtime. How much closer can you get without winning? If you keep putting yourself in such situations, ultimately what basically equates to a coin flip will end up in your favor. It has to.
Some made a big deal about the iBUYPOWER Spring Invitational, but it was played online, not offline -- and fewer than two weeks before a $1 million event it could not have been more obvious that Luminosity's heads were not in the game. It had little to gain at an event where anything but dominant wins would have been a disappointment. That will not be an issue in Columbus, where Luminosity should tackle mousesports in the opener. NiKo's team improved significantly in early 2016, but should not be able to prepare in the same fashion for the best-of-one battle as zews's squad, whose tactical prowess is unmatched in Counter-Strike now. In addition, I would be shocked if Luminosity did not come prepared to stop NiKo on an individual level. That will be enough for it, though NiP is now a dangerous best-of-one opponent, too.
Once in the playoffs, the unfortunate random pairings draw will determine quite a bit. For instance, Luminosity may have to play fnatic before the Grand Final, even if both teams win their respective groups -- and that could change everything. Alternatively, a single Group Stage upset could knock an elite team out in the Quarterfinals, as shown by fnatic's loss at the previous major. In my bold predictions article, I suggested a non-European team would win a major in 2016 -- and I think the time might have come. Cold and fer have been too close too many times to lose again. Look for Luminosity to be one of the favorites to win the title.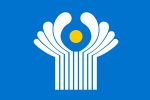 Na`Vi (Edward, flamie, GuardiaN, seized, Zeus - starix)
Earlier this week I wrote about GuardiaN becoming the clear No. 2 player in the world, and possibly challenging olofmeister for the throne in the near term. Despite having wrist issues, the Slovak is showcasing astonishing form now, having finished the past 13 maps he's played with a plus-1.17 rating. To put that into perspective, only two players finished 2015 offline play with +50 maps played and a rating above 1.17 -- s1mple from Liquid, and NiKo from mousesports. That 1.17 rating has been GuardiaN's worst game in the past 13 maps, with his average far beyond any player's extended form.
To make matters better for Na`Vi, flamie has continued his ascent toward Counter-Strike greatness, following an MVP-like effort at the ESL ESEA Pro League Season 2 Finals, an actual MVP at DreamHack Open Leipzig and a similar performance in Katowice. Most recently, seized perked up at Counter Pit Finals, reminding the world that he too can put up numbers. Experts thought he was breaking through a long time ago, but in this team a steady third-star level player could be enough to push Na`Vi over the top. It seems Na`Vi is currently near a peak, if not peaking, and the timing could not be better, given that MLG Columbus will be the biggest Counter-Strike tournament in history, to date.
Na`Vi shares the hardest group with Cloud9, Virtus.pro and G2, but frankly, it makes it so hard for the other three teams. Despite some past issues in group stages, expect Na`Vi to cruise through competition here, thanks to their consistent playing style. In the playoffs, things get interesting. Zeus's team is a clear favorite to reach the Semifinals -- there is zero question about it -- but upsets elsewhere could wreak havoc to the best of plans, and we cannot discard the hopes of the likes of EnVyUs at the majors. That being said, I expect Na`Vi to beat anyone not named fnatic or Luminosity, and even both of them are within reach under the right circumstances.
Team EnVyUs (apEX, DEVIL, Happy, kennyS, NBK - Maniac)
Watching EnVyUs play the past few months has been akin to watching a car crash. You know what's about to happen, but you simply cannot turn away. The dramatic fall of the defending major champion has been fascinating to follow, with reports of players lacking motivation all but confirmed in Happy's mega-interview in January. Since then, nothing has worked, and following a Group Stage exit at IEM Katowice, the team decided to cut ties with kioShiMa -- a player the core had won two majors within the past eighteen months.
So far things have not looked up since DEVIL joined; EnVyUs lost to an NRG team whose players most casual fans could not name -- a team using a stand-in, no less -- at Counter Pit Finals. But that was through no fault of DEVIL. When you get recruited in the busy season, you'll find yourself slapped into the old positions of the departing player -- and unless you happened to share many of them, there is little hope for you to perform in the fashion that both his personal fans and the fans of the EnVyUs team would have hoped for. It's up to the players who had issues with kioShiMa to fix the team; the new guy can realistically only ride the wave early on, especially given how much less experienced DEVIL is than all of his new teammates.
Luckily for the Frenchmen, it has been dealt an easy group. Gambit should not pose much of an issue, and despite playing a close series at Game Show Global eSports Cup, CLG should be a couple of tiers below nV. Happy's team has been kryptonite to astralis too, with its in-game leader karrigan calling EnVyUs' style a nightmare for that team in an interview this week. Look for EnVyUs to escape the group in first place, with the playoffs to be decided by brackets. EnVyUs has beat dennis's fnatic a few times in the past, but never in the playoffs. In Columbus we will see how high the ceiling truly is for this team's new iteration -- and for a team built only to win, not much else is acceptable.
astralis (cajunb, device, dupreeh, karrigan, Xyp9x - zonic)
Roughly a year ago, the Danes captained by karrigan finally overcame its demons as astralis won CCS Kick-off Season Finals with two series wins against fnatic, and one against NiP. The team wound up winning a couple of more events, becoming somewhat of a kryptonite to fnatic at a time when seemingly no one else, save for Virtus.pro at ESEA Finals, could defeat it. Unfortunately for fans of device, whatever allowed his team to best olofmeister's side at that time quickly disappeared. Astralis took a roughly one month-long break from events, due to Xyp9x and device having their final high school exams, and the magic was gone. In fact, at the next event they played, astralis was knocked out in dead last place at the ESL ESEA Pro League Season 1 Finals, after losses to Luminosity (at the time a borderline top 10 team) and fnatic.
The team, back then known as TSM, won the FACEIT Stage 2 Finals at DreamHack Valencia, but otherwise continued with performances ranging from underwhelming to just about what was expected. Those finishes included a last place finish at a second-tier event (Acer Predator Masters) and a devastating best-of-three series loss to NiP at the previous major -- but also a win at the PGL Season 1 Finals and a second-place finish at the ESL ESEA Dubai Invitational. Astralis has become more inconsistent, but that shift has seemingly only been downward -- and unlike the inconsistency of Virtus.pro, astralis is capped at a semi-final level at big events, with little upside potential in the most important games when competing for the largest of checks. Yet, when you look at last spring, the capability (even mentally) to make deep tournament runs is there. The stars simply have not aligned for everything to come together simultaneously.
The team's second star, dupreeh, has often been atrocious in big games. Fans like to blame device, due to his being the team's best player, but more often than not it is his supporting cast who fail to deliver in the most important games. Xyp9x has stepped up lately, but to me the real swing vote on this team is cajunb. He is capable of becoming a third star, allowing the Danish side to even outmatch the other elite teams in skill while having a sound tactical approach and good team play. In group C, astralis should have no issues with Gambit or CLG, but EnVyUs could still pose a threat. Astralis should definitely be favored to make the Semifinals, assuming a fair bracket draw, but it simply cannot be favored against the three other elite teams it's likely to face once astralis gets there. The tables can turn quickly, though, and I still believe that this team will eventually return to the top -- though it is unclear when that might happen.
Virtus.pro (byali, NEO, pasha, Snax, TaZ - kuben)
While Snax returned to his old world-beating form at Counter Pit Finals, the same cannot be said for rest of Virtus.pro, which still looked downright anemic -- as it has throughout early 2016.
The Poles remain a dangerous team, one whose peak form can beat anyone, and its playing style matches well with practically every team in the world. Yet so far in 2016, it has lost series to mousesports, dignitas, fnatic and Na`Vi, and beaten only the near-dead EnVyUs team (prior to its replacing kioShiMa with DEVIL) last week in Split. Online Virtus.pro's record has, incredibly, been even worse.
As if that was not enough, NEO's team has been placed in the hardest group of the entire event -- and by no means is it guaranteed to make it out of there. Playing the decider as a best-of-three helps, though, and Virtus.pro has barely ever lost against Cloud9. In addition, the G2 core's infamous issues at majors will play to the advantage of pasha's biceps. Combining those factors suggests kuben should be able to coach his team to a playoff berth once again. In fact, the Poles have made the playoffs at every major other than the first, where it lost a 13-2 lead in the deciding game to kennyS's Recursive.
But this team has never looked as vulnerable as it is now, at least not since breaking through to the elite-level two years ago -- and that adds more uncertainty to its play. It feels like only a dream bracket could propel Virtus.pro past the Quarterfinals, but given this team's current form, it might not be too devastated to exit there. If things go the other way, the longest standing roster in Counter-Strike could come under pressure if it fails to make it out of the groups in Columbus. Pasha has gone from a top three player in the world in early 2014 to his team's weakest link, with only five plus-1.00 rating maps in 2016 -- and another quasi-star, byali, has only seen his play decline since the team's major win in March 2014. Time is ticking, and Virtus.pro badly needs some success to heal the wounds.
FaZe Clan (aizy, fox, jkaem, Maikelele, rain - RobbaN)
The team formerly known as G2 reached what so far has clearly been its apex at DreamHack Open Cluj-Napoca, the most recent major, last October. A top-four finish at IEM San Jose looked good on paper, but in reality it only beat a weak CLG squad before losing to astralis in aizy's offline debut with the team, after he joined to fill the void left by dennis' departure. So far in 2016, FaZe has failed to make the top four in any of the four events it's attended, with the only two notable map wins coming in group stages against Brazilians Tempo Storm and Luminosity, who then blew it away in a later best-of-three series for a playoff spot, losing only 12 rounds between them over the course of two maps.
Its record also includes a close series against Na`Vi at the SL i-League StarSeries XIV Finals, and then a plethora of disappointing losses -- including nine hand-selected maps versus fnatic, Luminosity, Na`Vi, CyberZen and astralis, where it averaged 6.4 rounds per map. In fact, as explained in the Power Rankings last week, FaZe has been trending downward for a while -- which is also reflected in the players' individual statistics. Offline in 2015, aizy, jkaem and rain averaged plus-1.07 ratings in a system where 1.05 could be considered a soft-limit for a key player, statistically speaking, whereas in 2016, so far only one of the team's players is above average -- and that's rain at 1.01. FaZe is heavily reliant on individual skill, so that is a huge problem for it.
RobbaN has surely helped the team out tactically, and that will take some pressure off other players. The team, which is currently bootcamping in New York, also has the easiest group of MLG Columbus in its favor, which all-but-guarantees FaZe a playoff spot -- but that is likely as far as FaZe will go. It shares Group B with fnatic, a team that's not likely to get upset by a team that has only twice gotten double-digit rounds against it. Liquid has some upset potential, but given this event's importance you would expect FaZe to survive the group. From then on it gets much trickier, though, as a second-place finish will probably pit it against Luminosity, Na`Vi, EnVyUs or astralis -- all teams that should overcome it. FaZe is likely destined to go out in the Quarterfinals.
Ninjas in Pyjamas (f0rest, friberg, GeT_RiGhT, pyth, Xizt - threat)
If NiP win a tournament this year, I will be the first to say the MVP is already pre-determined. Regardless of the kind of performances the star players put up, by far the most valuable member of the team will have been threat. The coach and in-game leader of NiP has completely revamped the team's aged playing style and, most importantly, gotten the players to buy into the new system. As a result, GeT_RiGhT and f0rest are playing the best Counter-Strike either has played in a long time, with ratings in the neighborhood of 1.20 in the pyth-era, and KPRs at 0.79 for both so far in 2016.
Following a strong offline debut, where it played fnatic, Luminosity and Na`Vi closely, the Ninjas have destroyed Virtus.pro, astralis and fnatic online on cache -- making it clear this is the map to veto against them in Columbus. While its consistency is still anyone's guess with limited data available, it is clear that NiP can once again compete with any team out there, at least in a best-of-one setting. As such, its ceiling reaches as high as the Semifinals, though a run that deep would most likely require a series win against fnatic, EnVyUs or Na`Vi, unless it beats Luminosity in the groups or one of the other favorites gets upset. In other words, do not hold your breath.
The opening round will pit NiP against FlipSid3 in what should be a one-sided affair. Then things will get interesting. The winner's match should be against Luminosity, though Xizt's team will be praying for an upset by mousesports; the Swedes are, despite their meaningless win in Katowice, clear underdogs versus FalleN's team. Whereas I favor NiP against mousesports in a head to head, regardless of the group stage game in Katowice (as NiP will have likely improved far more since), NiKo & Co. will be a dangerous opponent. NiP has always made the playoffs at the majors, and the streak should continue in Columbus, though relative to other teams, it could be its hardest challenge in the group stage yet.
---
MLG Columbus 2016 begins on Tuesday, March 29. The opening day will feature all of the First Round matches of the Group Stage, while the winners and losers matches of the double elimination Group Stage will take place on Wednesday. From that point on, all matches will be best-of-three, with the Group Stage decider matches on Thusday. All of the Group Stage matches take place at the MLG Arena, but they will all be closed to spectators. From Friday's Quarterfinals and beyond, the last three days of the competition will be held in front of a sold out live audience at the Nationwide Arena in Columbus. The Semifinals will be held on Saturday, and both an all-stars match and the Grand Final are on Sunday.