Copy, paste, done: Value is relative.
My annual column selecting my preferred draft-day targets always begins the same way, and it's with good reason: Value differs depending upon one's perspective, and it's always context-driven. To say it simply once again, value emerges every time you discover an opinion of your own that varies from the public perception.
This is why I'm adamant about everyone crafting a detailed draft-day cheat sheet. Your own cheat sheet. (Though it can certainly start with downloading and adjusting ours to your league's specs and personal preferences.)
Those adjustments are how you inject the "you" into your draft-day process; they are your opinions, your bold predictions. And the process of comparing these cheat-sheet values to your competition's -- this is what you're doing in a draft or auction -- is how you're identifying value.
What follows are my value picks, the players I expect to acquire on the majority of my teams, the players for whom I have evidence that my opinion is considerably better than that of the masses. They are "Tristan's Twenty," and they are the equivalent of opening up my playbook and giving you my favorite picks for 2016.
But there's a funny thing about such picks: Revealing them actually decreases my odds of landing them at "value." After all, it means that my competition in every draft can print this out, bring it to the draft and attempt to bid me up on these players in auctions or snatch them before my picks in drafts. It's entirely possible that I'll land none of these players, though I hope to acquire most of them, or at least some. After all, even I have my limits on my preferred targets; that's why I'm so meticulous with my cheat sheets. So, to my draft-day competitors -- you know who you are -- I remind that I'm not paying $24 for an $18 player. It's not happening. Don't bother trying.
"Tristan's Twenty" annually sets two ground rules, in the interest of balancing picks:
Ten players apiece from the American and National Leagues.

At least one player at each position.
Each player, listed below in alphabetical order, also includes a "That's a fact," a statistically oriented finding about the player that helped craft my stronger-than-the-norm opinion about him.
I'm no longer convinced he'll be a future home run champion, but considering his plummeting draft stock, I'm compelled to return to the Alvarez well. Perhaps it's his lengthy winter search for a contract, or perhaps it's his first-base-only eligibility, but whatever the reason, fantasy owners are greatly undervaluing his 2015. Alvarez produced his second-best isolated power (.227), contact rate (70.0 percent) and home-run rate (5.5 percent of his plate appearances) of his six years in the majors, finishing among the Player Rater's top 200 overall. This year, he'll enjoy a substantial boost in ballpark factors, which is why it's so odd to see similar big-power, so-so-batting-average first basemen like Lucas Duda and Mark Teixeira going so much sooner than Alvarez.
That's a fact: From 2011-15, Oriole Park at Camden Yards was the fourth-friendliest home run venue for left-handed hitters; it inflated lefties' numbers by 34 percent.
I flip-flopped between Britton and Hector Rondon for my reliever pick, but Britton belongs because of his perceived value. He's generally regarded as the last (or next-to-last) member either the first or second tier, depending on your perspective -- I'm comfortable calling those the two "elite" tiers -- of closers, despite the fact that he finished last season higher on the Player Rater than six of the eight players currently going earlier in ESPN average draft position (ADP). Britton's extreme ground-ball leaning and whiff-generating arsenal makes him one of the safest saves investments out there, and isn't that an important ingredient at the position?
That's a fact: Britton was one of only two relievers -- Jeurys Familia was the other -- with at least 50 innings pitched last season who got swings on at least one-third (33.3 percent) of hitters' swings, had at least a 50 percent ground-ball rate and afforded hard contact less than 10 percent of the time.
Third base isn't the most exciting position after the loaded top tier, but Castellanos is one of the lower-rung options who has decent growth potential. As the projected No. 6 or 7 hitter in a lineup with more celebrated names slotted ahead and mediocre-at-best players behind, plate appearances and runs scored could be problematic, but Castellanos' batting average and home run potential were always expected to be better than the .257-14 he has averaged per 162 career big-league games to date. Based on his increase in power during 2015's second half, he's the guy to scoop up late if you passed on the premier options.
That's a fact: After the All-Star break last season, Castellanos had .208 isolated power and a 34 percent ground-ball rate, which were the seventh-highest and sixth-lowest marks in MLB among qualified third basemen.
He'll get a fresh start on a team trying to inject youth into its roster, so expect a sizable role, and he's moving into a ballpark that's a far better fit for his skill set than most seem to realize. Though he performed poorly in this regard last season, he totaled 123 hard-hit line drives plus fly balls to the opposite field from 2010 through 2013, including the seventh-most in that category among right-handed batters in both 2011 and 2013. The relevance: Yankee Stadium plays extremely favorably for power to right field, including for contact-oriented right-handed hitters; Derek Jeter's fans will be quick to remind you of this. Castro's chances of setting a new personal best in home runs (currently 14, in 2012 and 2014) are good, and if he can couple that with exceeding his career .281 batting average, he'll be a clear "win" so late in the draft.
That's a fact: From Aug. 11, 2015 -- the date he was shifted to second base -- onward, Castro batted .353, third-best among players with at least 100 plate appearances.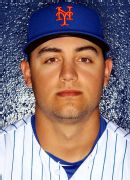 A 149-point wOBA split, the presence of Alejandro De Aza on the roster and a past scouting reputation for being more line-drive-oriented than power-oriented might have Conforto's skeptics speaking up, but I'd argue that all that makes him more of a value opportunity, especially considering how important he is to the Mets' offensive attack. He's one of the most well-rounded hitters on the team, he has flashed considerable power in limited time, and he is perhaps one injury away from a prominent, No. 2-5 lineup spot. In addition, to address the platoon-split concern, Conforto performed much better against his "weaker" side in the minors, batting .280 against them.
That's a fact: From his big-league debut on July 24 onward, among players with at least as many plate appearances as he had (194), Conforto's .236 isolated power was exceeded by only 26 other players.
Longtime readers will recall my Corbin praise in advance of his breakthrough 2013 season, and based on his skill set, he's one I'm going to chase in years where the perception of his value is down (2013, this year) and avoid in years where he's a household name (2014). He's essentially a two-pitch pitcher -- two-seamer and slider -- whose control is so good that he's excellent at fooling hitters with pitches slightly outside the zone. Now two years removed from Tommy John surgery, Corbin should recapture more of that ability, which helped him to the third-highest chase rate (swings on 34 percent of pitches outside the strike zone) and 202 of his 625 total outs in 2013; he also finished in the top 10 percent of pitchers in chase rate last season.
That's a fact: Corbin was one of only 14 qualified pitchers to have at least 4:1 strikeout-to-walk ratio and a 1.5:1 ground ball-to-fly ball ratio after the All-Star break last season.
While Raisel Iglesias garners much of the "breakout" attention on the Reds' staff, DeSclafani is the one flying under the radar. There's a reason for that: DeSclafani's stuff isn't equal to Iglesias' -- Iglesias has a better slider and uses more arm angles to increase the level of deception -- but DeSclafani has superior control plus a better swing-and-miss pitch (his knuckle-curve) to use against lefties. I wrote more extensively about these traits in my "Kings of Command" story, where I rated DeSclafani the most intriguing upside play of the 10 players I examined.
That's a fact: No pitcher who threw at least 100 innings last season improved his walk rate by a greater margin after the All-Star break (4.0 percent of all batters faced) compared to before it (9.4).
Fantasy owners were spoiled by last season's rookie class, and the danger of overreacting to the 2015 youth infusion is overrating this year's prospects crop, which isn't quite as rich in big-league-ready talent, in my estimation. That said, Giolito is the potential shooting star of the bunch, and he's included in my "Twenty" for a simple reason: If you're looking for the next Noah Syndergaard or Miguel Sano, the guy who, as soon as May 12 or late as July 2, suddenly elicits the "Wow, he's getting the call" and subsequently provides high-level fantasy impact, Giolito is your man. Besides Jayson Stark's recent piece seeming to advance his timetable, Giolito looks like the Nationals' No. 6 starting pitcher option anyway now that Bronson Arroyo's season is in question. And if I'm picking pitching prospects, I can't ask for a much cozier place for a pitcher to quickly settle in than in the light-hitting National League East. This isn't to say that Giolito is a must-draft in ESPN's standard game, where the three bench spots make him a next-to-impossible stash, but he's well worth it in leagues with rules that afford you a spot for him. Furthermore, he's one I'd spend a top waiver position or a hefty free-agent acquisition budget bid on the instant it appears his recall is imminent.
That's a fact: Among minor leaguers with at least 100 innings last season, Giolito's 2.46 fielding-independent pitching ranked seventh.
Apparently, Moustakas' statistical profile is so boring to most fantasy owners that he's getting slotted into that forgettable third-base tier that plummets steeply after we get past Evan Longoria and into the corner infielder group. But if Longoria is regarded as one of the "safe" choices at the position, shouldn't Moustakas be right there with him, as one of the safest bets among corner infielders? Moustakas made a distinct change in his hitting technique last year, going for contact and an all-fields approach, but he also coupled that with an encouraging boost in power late in the season, posting 12 home runs, .276 isolated power and a 43 percent fly-ball rate from Aug. 1 onward.
That's a fact: Moustakas had 50 opposite-field hits last season, which was one fewer than he had in the previous three years combined.
Hot rumor: I'm a big fan of Stephen Piscotty. Perhaps you've heard?
That's a fact: Piscotty debuted last July 21, batting .305, with .189 isolated power. From then on, Francisco Lindor (.342 and .206) was the only qualified hitter who had better numbers in both categories.
He has been remarkably consistent the past three years, and that extends beyond the precisely nine wins he tallied in each season. But those wins represent a relevant valuation point: Had he won 15 games in those years, he'd have finished 21, 20 and 13 spots higher among starting pitchers, making him a top-40 starter the first two years and a top-30 starter in 2015. And while I'm loath to base decisions on "win potential," the fact remains that Quintana's White Sox should score at a higher clip than they did in 2015, when his No. 41 starting pitcher Player Rater finish probably represented the low end of his value scale.
That's a fact: Quintana was one of only seven pitchers with better than a 3.75 ERA, 1.30 WHIP and 160 strikeouts in each of the past three seasons.
There's a significant difference between Richards' fantasy value entering 2015 and 2016: Last season, he entered spring training recovering from a torn patellar tendon in his left knee, while this season, he entered without injury restriction. Being able to follow a pitcher's typical spring regimen this time around is a significant advantage, and besides, as the 2015 season progressed, he captured a bit more velocity and induced weaker contact, his hard-hit rate plummeting by more than seven percent after the All-Star break. Richards is one of the harder throwers and has some of the most balanced splits in the game, which makes him a beneath-the-radar candidate for the top 20 at his position.
That's a fact: Richards' 107 strikeouts of left-handed batters were good for fifth most in the majors last season.
I'd be more apt to dive in head-first on a mid-to-late round Rodon investment had Tyler Flowers or Rob Brantly remained with the team; it was their (especially Flowers') pitch-framing prowess that I firmly believe helped Rodon enjoy a substantial improvement in control as his rookie year progressed. Still, I look at Rodon and see a bit of Clayton Kershaw at similar career stages: His control needs polish, which makes him a WHIP risk, but he has a wipeout breaking ball that could be his path to a massive strikeout total. There's a definite path to a 200-strikeout season here, but no one's drafting Rodon as anything close to that type.
That's a fact: Among pitchers with at least 100 innings last season, Rodon exhibited the third-largest decrease in walk rate after the All-Star break (9.7 percent of batters faced) compared to before it (13.9), behind only DeSclafani and R.A. Dickey.
Addison Russell is a bona fide star in the making. He's a future .290-hitting, 20-plus-homer power bat who could chip in as many as a dozen steals a year if he wishes -- and that might be a conservative estimate -- and as a 21-year-old rookie who was forced into a new position (second base) for the first time in his pro career, his performance shouldn't elicit negative reactions. Though Russell's 2016 role might be limited due to his low-in-the-order batting position, his raw skills exceed any relevant 2015 metrics, to the point that there'll be a date in his career before which you'll want to already be on board. I'm not willing to take the risk that that date is next year or even later this season: Hop on the bandwagon today.
That's a fact: From Aug. 1 onward last season, Russell had .185 isolated power and made hard contact 13 percent of the time. Only three qualified shortstops did better in both categories.
Following Dexter Fowler's announced return to the Cubs, Soler no longer had an obvious path to regular at-bats in their outfield. Still, in terms of raw ability, he's the type of player who can quickly force a team's hand, even if the result is his own trade to another organization; besides, in fantasy, these are the kind of developments that create value opportunities. Soler finished last year on a positive note in the power department, which has always been his path to fantasy superstardom. He's a future 30-homer candidate, and that future isn't far off.
That's a fact: In his final 80 trips to the plate last season, postseason included, Soler hit eight home runs and had a .697 slugging percentage and 19 percent hard-contact rate.
Swihart's perceived value is at the tipping point at catcher that illustrates the wide divide between one-catcher and two-catcher leagues; he is a virtual nonentity in ESPN standard leagues ("undrafted" level ADP and roughly 10 percent ownership), but a compelling upside play in almost every larger format. But that doesn't render him permanently irrelevant, and you could make the case that he's among the more likely candidates to have a torrid first half of April, making him the most critical pickup in ESPN standard leagues. The reason is his pedigree: He's a contact-hitting, safe-in-batting-average performer who has room for power growth, and if he's a .280 hitter with 10/5 power/speed numbers by season's end, there's little doubt he'll have proven his worth as a top-10 player at the position.
That's a fact: During the second half of 2015, Swihart had .353 on-base and .452 slugging percentages, which ranked fourth and fifth among catchers with at least 150 plate appearances.
Is anyone not excited by on-the-rise shortstop prospect Orlando Arcia? But let's not forget that Arcia is 21 and has no experience at the Triple-A level, and this year's non-contending Brewers have no reason to aggressively move him and start his service-time clock. Besides, they have an adequate stopgap in Villar, a speedier option than most recall from his Houston Astros days, and an intriguing value pick in that category, which has experienced a steep decline in recent years. Considering how ignored Villar has been this spring -- his ADP is beneath the ESPN standard cutoff -- he's quite the safety net for those who missed out on the pricier middle infielders, especially for teams light on speed.
That's a fact: Villar is one of only five players to have stolen at least 40 bases combined at all professional levels in each of the past three seasons, joining Dee Gordon, Terrance Gore, Billy Hamilton and Mallex Smith.
While many are quick to criticize Wainwright for past injuries -- he missed all or most of both 2011 and 2015 -- isn't his swift recovery from his torn Achilles tendon last season a point in his favor? He's healthy now, and while few projection systems (or fantasy owners) will forecast a full, 33-start season, why are Wainwright's odds of managing one any worse than the rest of the starters ranked among the top 25? He was the No. 5 starter on the 2014 Player Rater, and that was despite a 3 percent decline in strikeout rate to 19.9 percent, which is roughly what everyone seems to be projecting for him (and criticizing him for) in 2016.
That's a fact: Wainwright was one of only three pitchers with at least 400 innings pitched since the beginning of 2012 to have at least a 50 percent ground-ball rate and 4:1 strikeout-to-walk ratio with a hard-hit rate beneath 15 percent (the other two were Felix Hernandez and Clayton Kershaw).
Twenty-five home runs and a 4.56 ERA have a way of scaring off scores of fantasy owners, but in Walker's defense, he's 23 with only a year-plus of big-league experience, and he showed precision control during the second half of 2015. It's astonishing that a pitcher with his raw ability is barely even garnering draft attention in ESPN leagues; he's a top-40 potential starter in my book.
That's a fact: From June 1 onward last year, Walker had a 6.47:1 strikeout-to-walk ratio, which was fifth best among qualifiers. During that time, no one had more strikeouts (110) and fewer walks (17).
Injuries sidetracked him in 2015, but despite them, Yelich continued to improve his contact rate, maintained his 2014 numbers against left-handed pitchers and was again an under-the-radar contributor in the stolen-base department, during an era where steals are down across the board. There's another reason to get excited about him this year: the cozier dimensions at Marlins Park, which could cause him to make further swing adjustments in an attempt to hit for power. Yelich could be a sneaky 20/20 candidate.
That's a fact: After his activation from the DL last Aug. 25, Yelich had a 54 percent ground-ball rate overall and .341 batting average against left-handed pitchers; his career numbers in those categories before that were 64 percent and .259.