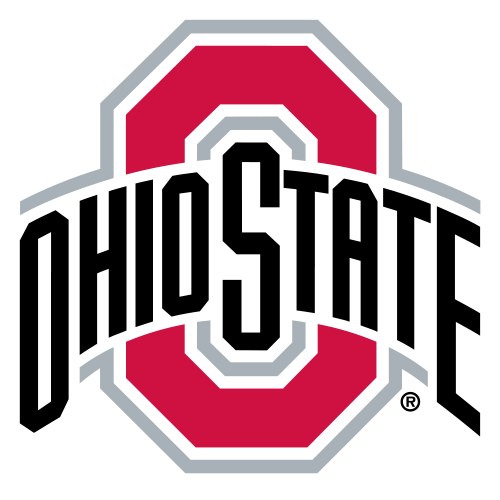 | | 1 | 2 | 3 | 4 | T |
| --- | --- | --- | --- | --- | --- |
| OSU | 14 | 17 | 7 | 14 | 52 |
| MINN | 7 | 0 | 3 | 0 | 10 |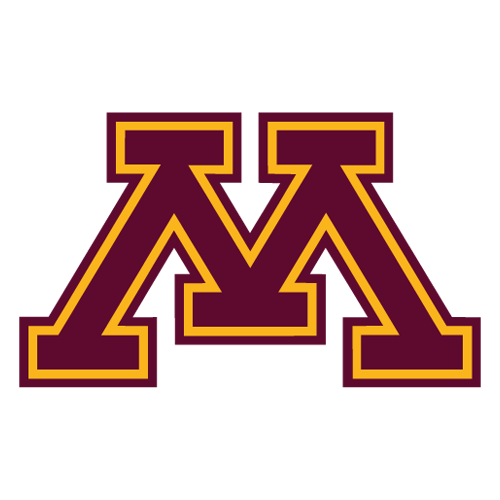 Terrelle Pryor teams with Dan Herron to lead Ohio State rout
MINNEAPOLIS -- After his Buckeyes lost to Wisconsin two weeks ago, Ohio State coach Jim Tressel asked every player on his team to turn in a paper on how they planned to deal with the adversity.
Terrelle Pryor and the rest of the squad have aced the assignment so far. With the field of unbeaten teams shrinking, Ohio State is piling up the style points.
Pryor threw for 222 yards and two touchdowns and Dan Herron rushed for 114 yards and another score in the first half to lead the Buckeyes (No. 11 BCS, No. 10 AP) to a 52-10 victory over Minnesota on Saturday.
"I think that really helped because I ended up writing almost a page and a half," Pryor said. "I had so many things going through my mind that I think it helped me out personally and I think it helped the team as well."
Pryor completed 18 of 22 passes and rushed for 55 yards and a touchdown for the Buckeyes (8-1, 4-1 Big Ten), who are trying to ram their way back into the national championship picture.
"We still have a chance," Tressel said. "That's all we can ask."
MarQueis Gray had three catches for 81 yards for Minnesota (1-8, 0-5), which has lost eight straight and is stumbling toward the finish of another lost college football season in the Twin Cities.
The Golden Gophers struggled in all areas, but nowhere more than the punting game. Dan Orseske's 10-yard punt just before halftime led to Ohio State's fourth touchdown of the half, and the Buckeyes also scored off a blocked punt and had a 70-yard punt return by Jordan Hall.
Since the loss to the Badgers, the Buckeyes have bounced back to outscore Purdue and Minnesota 101-10, showing they're not ready to give up on making another BCS title game appearance just yet.
They got some help earlier in the day when Missouri and Michigan State were both bounced from the ranks of the unbeaten, then put a beating on the overmatched and reeling Gophers.
"We're not playing around," Pryor said. "You have to show them we're coming in and taking something."
DeVier Posey had six catches for 115 yards and a touchdown, as Ohio State racked up 507 total yards.
The Buckeyes battered Minnesota's Adam Weber all night, sacking him five times, intercepting him once and forcing two fumbles, including one that John Simon returned 30 yards for a touchdown.
Weber was 9 for 20 for 162 yards.
The Gophers trailed 31-10 at halftime, and a sparsely populated student section at TCF Bank Stadium was virtually empty by midway through the third quarter.
"I don't think we had one area that we did well at all," interim coach Jeff Horton said. "[The Buckeyes] are the biggest reason for that."
After three-plus seasons of misery under coach Tim Brewster, who was fired two weeks ago, Minnesota will be starting from scratch as soon as the season ends Nov. 27. The program has lost all the good will in town gained by the opening of its gleaming new on-campus stadium a year ago.
Playing with nothing to lose, interim coach Jeff Horton promised to be aggressive against the Buckeyes. After giving up a touchdown on the opening possession, the Gophers went right at them.
Weber completed a 35-yard pass to Gray on their first play and hit Tiree Eure for 32 yards two plays later to set up DeLeon Eskridge's 7-yard score to tie the game.
The Buckeyes put together a 13-play drive for a touchdown and kicked a field goal to take a 10-point lead, then just continued to lean on the smaller, deflated Gophers for the rest of the first half to gradually take control.
Herron rushed five times on a six-play drive late in the second quarter, the last a 10-yard burst around the corner for a 24-7 lead. He didn't get a carry in the second half.
Orseske's shank gave Ohio State the ball at its 47 with 36 seconds to play in the first half. Pryor hit Posey for a 38-yard touchdown 12 seconds later, and it was all over.
"We want to come out and win, and I think we do a good job of staying with our game despite our circumstances," Eskridge said, referring to the coaching change that stunned many on the team. "It's a little frustrating. I think the best thing for us to do is just to kind of get outside of football for a second and just relax instead of getting uptight and everything. A good thing for us is just to relax and just focus on these last few games and winning."
Ohio State has a bye next week and then finishes the season with a home game against Penn State and a road trip to Iowa before the annual showdown with Michigan at the Horseshoe in the finale.
"We know November is going to be turned up a notch," Tressel said. "If we'll go to work and get ready for November, you never know what can happen."