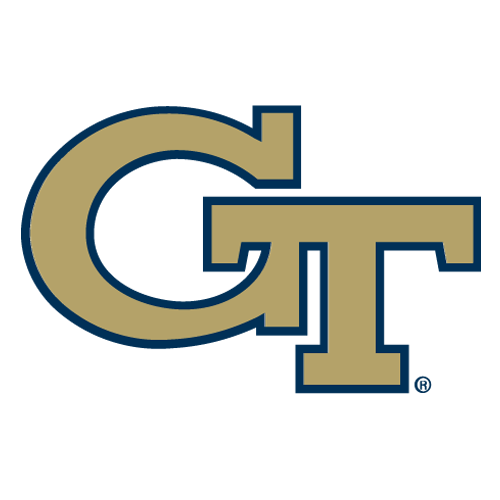 | | 1 | 2 | 3 | 4 | T |
| --- | --- | --- | --- | --- | --- |
| GATECH | 0 | 0 | 0 | 7 | 7 |
| UGA | 10 | 24 | 10 | 7 | 51 |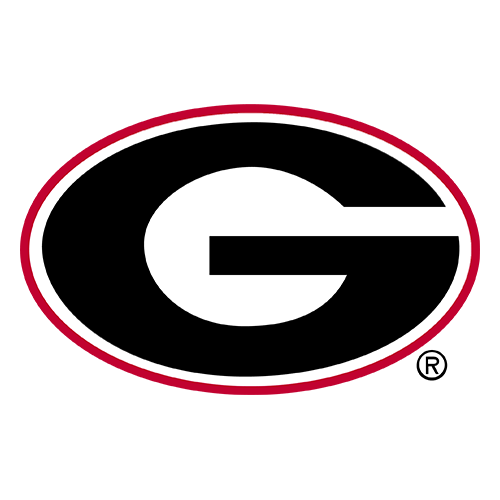 Bulldogs impressive in tuneup for SEC title showdown
ATHENS, Ga. (AP) -- Georgia will play for the Southeastern
Conference championship next weekend. And who knows, the Bulldogs
might just get a shot at the biggest game of all.
---
The fifth-ranked Bulldogs sure played like champions Saturday,
building a 34-0 halftime lead against Georgia Tech and cruising to
a 51-7 victory -- Georgia's most lopsided win in the series, which
began in 1893. The Bulldogs won 47-8 in 1968.
While blowing out the Yellow Jackets, Georgia (11-1) learned
that No. 3 Oklahoma had lost to Oklahoma State 38-28, eliminating
another Tostitos Fiesta Bowl contender.
Now, the Bulldogs must hope No. 1 Miami loses to Virginia Tech
next Saturday.
"We'll be rooting for the Hokies, that's for sure,''
quarterback David Greene said. "But we've got to take care of our
business or it doesn't matter.''
For Georgia, the next order of business is the SEC championship
game against Arkansas. The Bulldogs will be trying to win their
first conference title since 1982.
"We all know we haven't won a championship in 20 years,'' said
coach Mark Richt, whose team ensured its first 11-win season since
1982. "That's enough motivation right there.''
Georgia can expect to move up to third place when the new BCS
standings are released Monday. No. 2 Ohio State already has
completed a perfect regular season, but the other spot will be wide
open if Virginia Tech upsets the Hurricanes at the Orange Bowl.
"We all hope to have a shot at playing for the national
championship,'' Richt said. "The only way we can have a shot is to
win next week. But it's certainly in the back of our mind. We know
there's a chance we can go to the Fiesta Bowl.''
Georgia Tech (7-5) doesn't have to worry about such lofty goals
after enduring its worst defeat since a 49-3 rout by Florida State
in 1996. The Yellow Jackets are eligible for their sixth straight
bowl appearance, but they'll probably have to settle for a return
trip to Seattle Bowl.
"It was a very poorly played game in all phases by our football
team,'' said Tech's first-year coach, Chan Gailey. "Obviously, I
didn't get these guys ready to play.''
Musa Smith ran for 121 yards and became the first Georgia back
since Garrison Hearst in 1992 to reach 1,000 yards in a season.
Greene completed 10 of 14 passes for 205 yards and a touchdown.
Senior fullback J.T. Wall, normally a blocker, added a couple of TD
runs.
"I wasn't expecting this,'' Greene said. "We jumped on them
early and kept them on their heels all day long. We never let them
get any rhythm.''
Even before the game started, the Bulldogs were inspired by the
return of David Jacobs for senior day.
Jacobs was a defensive lineman for the Bulldogs when a
near-fatal stroke ended his playing career late last season. He
still has weakness on his right side, but he donned his No. 99
uniform and trotted onto the field to a thunderous ovation after
all the other seniors had been introduced.
"It felt like a celebration,'' Jacobs said afterward, holding
his pads but still wearing his jersey. "This is just motivating me
to get better every day.''
Jacobs watched from the sideline as Georgia marched right down
the field on its first possession. Smith started the drive with a
22-yard run, then finished it off by sweeping in from the 1.
Billy Bennett kicked a 46-yard field goal to give the Bulldogs a
10-0 lead at the end of the first quarter. Then things really got
ugly for Georgia Tech.
D.J. Shockley, Georgia's backup quarterback, scored on an 8-yard
run to make it 17-0. Greene returned on the next possession and
completed two straight long passes to push the lead to 24-0.
The first was a 31-yarder to Terrence Edwards, who snatched the
ball away from Jeremy Muyres as the Tech defensive back was poised
to make an interception. Greene followed with a 49-yard touchdown
pass to Fred Gibson, who made the catch when cornerback Marvious
Hester turned the wrong way on a slightly underthrown ball.
Edwards, who was supposed to be out until at least the SEC
championship because of a separated shoulder, returned a week early
and made two catches for 48 yards.
A 26-yard punt return by Sean Jones and another 22-yard run by
Smith set up Bennett's second field goal, a 30-yarder that made it
27-0.
Georgia got the ball right back when P.J. Daniels fumbled a
short kickoff. Wall rumbled into the end zone on an 18-yard run,
dragging Muyres on his back the last few steps.
In the first half, the Yellow Jackets fumbled twice on kickoff
returns, and A.J. Suggs threw an interception. Georgia Tech's only
scoring threat was a 49-yard field-goal attempt by Luke Manget;
appropriately, it was blocked by Boss Bailey.
Georgia fans began singing "Hey, hey, hey, goodbye!'' with five
minutes left in the third quarter. By then, the small sections of
gold-clad Georgia Tech fans were mostly empty.
Tyson Browning added a 19-yard scoring run for Georgia with
about four minutes remaining, giving the Bulldogs their most points
ever against the Yellow Jackets. Twice before, Georgia had scored
48 points.
"In every facet of the game,'' Richt said, "that was about as
good as we can play.''