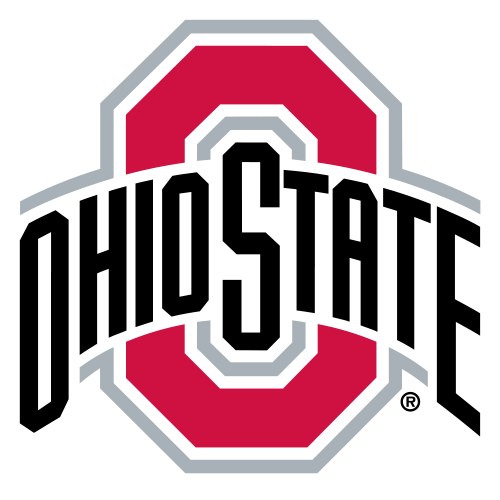 | | 1 | 2 | 3 | 4 | OT | T |
| --- | --- | --- | --- | --- | --- | --- |
| OSU | 3 | 7 | 7 | 10 | 0 | 27 |
| NU | 3 | 10 | 7 | 7 | 6 | 33 |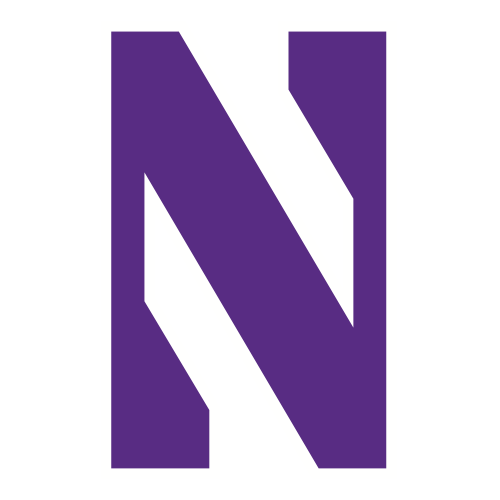 Nugent finally misses -- with game on line
EVANSTON, Ill. (AP) -- The Northwestern players piled on top of
each other in the corner of the end zone while students rushed the
field, turning it into a purple mosh pit.
They partied into the night long after Noah Herron's 1-yard
touchdown run gave Northwestern a 33-27 upset of (No. 6 ESPN/USA Today, No. 7 AP) Ohio State
on Saturday night, not even caring when the north goal post held
firm. This party was 33 years in the making, and they weren't about
to go home early.
"It's hard to put into words," said safety Jeff Backes, an
Ohio native. "I came here with a dream to beat the Buckeyes and
it's been 33 years. This is one I will never forget."
Herron scored three touchdowns, including the winner in
overtime, and Northwestern (2-3, 1-1 Big Ten) backed up its pregame
trash talk with its first victory over Ohio State (3-1, 0-1) since
1971. The win snapped the Buckeyes' 24-game winning streak in the
series, and handed them their first loss in Evanston since 1958.
"Thirty-three years was long enough," said Northwestern coach
Randy Walker, an Ohio native.
It also was Northwestern's first victory over a top-10 team
since beating then-No. 7 Wisconsin in double overtime in Madison on
Sept. 23, 2000.
Ohio State has made it a habit of pulling out the close wins,
winning 13 of its last 15 games that were decided by seven points
or less. The Buckeyes beat Marshall earlier this season on Mike
Nugent's field goal as time expired, and Nugent tied a school
record with five field goals to beat North Carolina State two weeks
ago.
It looked as if the Buckeyes' luck might hold again Saturday
after they rallied to score 10 points in the final nine minutes and
force overtime. But the normally automatic Nugent misfired, with
his 40-yard field-goal attempt sailing wide right on the first
overtime possession.
"It was probably one of the best balls I hit tonight," Nugent
said. "I thought it was going to be dead-center."
Instead, the Wildcats got a second chance to put the Buckeyes
away and they made the most of it. On the second play, quarterback
Brett Basanez scrambled to the left and up the sideline for a
21-yard gain. Two plays later, Herron bulldozed his way into the
end zone for the winning score, setting off pandemonium at the
stadium.
"I wouldn't have requested to be at the end of (the streak),"
Ohio State coach Jim Tressel said. "But we are. Unfortunately,
that's the case. We have to start trying to get better, starting
tomorrow."
Herron ran for 113 yards, rushed for two 1-yard scores and also
caught a 12-yard TD pass. Mark Philmore had 134 yards receiving and
a touchdown, the first of his career. Brett Basanez was 24-of-44
for 278 yards, two touchdowns and two interceptions.
Ohio State's offense had another shaky night, not finding its
groove until the fourth quarter. Justin Zwick was 18-of-38 for 211
yards, but 90 yards came in the final period. Santonio Holmes had
99 yards receiving and a score.
But the Buckeyes had just 97 yards rushing. Lydell Ross had 31
yards on 11 carries.
Northwestern defensive tackle Luis Castillo had set bulletin
boards aflame all over Columbus earlier in the week when he said
Ohio State had a "mediocre" offense. And Philmore -- an Ohio
native -- said the Buckeyes were "kids just like you out there."
The Wildcats showed they can do more than yap, though,
controlling the game almost the entire night. They outgained the
Buckeyes 444-308, and the defense came up with big plays time and
again in the final quarter.
"It sure didn't hurt," Castillo said of his boast. "(Winning)
was the greatest feeling in the world."
But there's a reason the Buckeyes are one of the country's top
teams. They rallied in the fourth quarter, with Zwick moving them
to the Northwestern 4 on their first drive. On third-and-goal,
though, Nick Roach and John Pickens swarmed Zwick, taking him down
for a 7-yard loss and forcing Ohio State to settle for Nugent's
29-yard field goal. The Buckeyes' defense gave Zwick another chance
when linebacker Bobby Carpenter picked off Basanez's pass at the
Northwestern 28 and returned it 6 yards.
Zwick connected with Bam Childress on a 15-yard pass, putting
Ohio State at the Northwestern 4. But Antonio Pittman was stopped
for a 3-yard loss, and Pickens chased Zwick deep into the
backfield, sacking him for a 13-yard loss on second down.
Jeff Backes then picked off what would have been the game-tying
pass, intercepting Zwick in the end zone.
But the Buckeyes finally got it right on their third try. Moving
69 yards in just five plays and 90 seconds, Zwick rushed for 18
yards, then had completions of 11 yards and 19 yards before finding
Holmes deep in the end zone for the 21-yard score to force
overtime.
"I thought we had it," offensive tackle Rob Sims said.
"Around here we just feel when it's close like that, we feel like
we can pull it out. I guess today we were wrong."