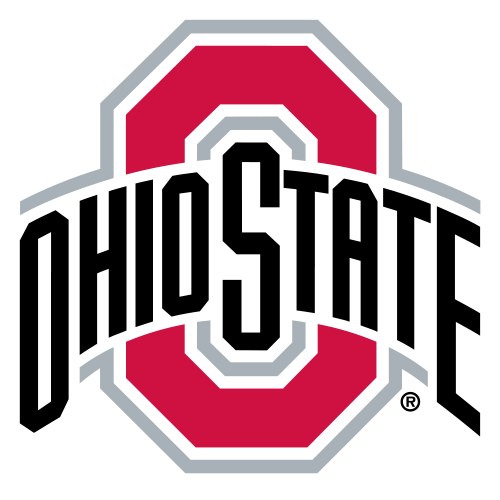 | | 1 | 2 | 3 | 4 | T |
| --- | --- | --- | --- | --- | --- |
| OSU | 7 | 21 | 7 | 14 | 49 |
| MSU | 14 | 7 | 3 | 13 | 37 |

J.T. Barrett's big night carries Buckeyes to statement win over Spartans
Barrett Fuels Ohio State
J.T. Barrett threw for three touchdowns and ran for two in No. 14 Ohio State's 49-37 win over No. 8 Michigan State.
---
EAST LANSING, Mich. -- Now it's Ohio State's turn to lobby for a berth in the college football playoff -- a thought that seemed pretty far-fetched when the Buckeyes lost their quarterback and struggled through the first couple weeks of the season.
With J.T. Barrett performing brilliantly in place of an injured Braxton Miller, there's no longer any doubt who the Big Ten's top contender is in the national title race.
Barrett threw for three touchdowns and ran for two more in a sensational performance, and No. 14 Ohio State scored almost at will against Michigan State's vaunted defense, beating the eighth-ranked Spartans 49-37 on Saturday night.
With one overwhelming offensive display, the Buckeyes re-established themselves as the Big Ten's dominant team under coach Urban Meyer, avenged their loss to Michigan State in last year's conference title game, and boosted their case for a berth in the sport's new four-team playoff.
"This is one for the ages," said Meyer, in his third year as Ohio State's coach. "That's how much respect we had for our opponent going into it. We saw what they did. They had one loss and they were actually winning that one game until it kind of got away from them somehow at Oregon. We played a top-10 team and really played our best on the road."
Ohio State (8-1, 5-0, No. 13 AP) came into the game ranked No. 14 by the playoff committee. The Spartans (7-2, 4-1, No. 7 AP) were No. 8 and looked like the conference's best hope to reach the playoff, but now they'll almost surely drop out of consideration.
"The bottom line is we didn't stop `em," Michigan State coach Mark Dantonio said. "Disappointing. We had big hopes. At the end of the day, we didn't get what we wanted. That's the way life is. We'll regroup and move on."
Barrett became the starting quarterback for the Buckeyes before the season because Miller needed shoulder surgery, and Ohio State lost at home to Virginia Tech in early September. The Buckeyes have won seven straight since, and Meyer was asked after Saturday's victory if he believes Ohio State is a playoff team.
"I think it is, because I love my team and I don't know enough," Meyer said. "I haven't studied the other teams really. If I have to go fight for this team, what they've done -- very impressive. That darn loss the second game, if that hurts us, I'll take the hit for that."
Barrett went 16-of-26 for 300 yards against the Spartans. Ohio State's first drive of the game ended in a missed field goal, and another early possession fell apart because of penalties. Aside from that, the Buckeyes scored a touchdown every time they had the ball until they punted in the final minute of the game.
Ohio State rolled up 568 yards of offense against a Michigan State defense that was one of the nation's best a year ago and had been plenty good this season as well.
"We definitely had something to prove," running back Ezekiel Elliott said. "People were questioning our ability to come out and play on the big stage. Just coming into this game, no one believed in us."
It was by any measure one of the biggest home games in Michigan State history, but Barrett and the Buckeyes turned it into a scarlet-and-gray party, overcoming a pair of first-half turnovers on special teams and taking a 28-21 lead into halftime.
When the Spartans had to settle for a field goal to start the third quarter, that was the opening Ohio State needed. Michigan State simply couldn't stop the Buckeyes from scoring touchdowns, and now Ohio State is in control atop the Big Ten's East Division.
Ohio State is 21-0 in Big Ten regular-season games under Meyer. Last year's loss to Michigan State in the league title game was a blemish, but the Buckeyes certainly did what they could to make up for that, handing the Spartans their first loss to a conference opponent since 2012.
Michigan State led 21-14 when Ohio State's Dontre Wilson fumbled a kickoff, giving the Spartans a chance to extend their lead in the second quarter. But a holding penalty wiped out a Michigan State touchdown, and the Spartans eventually missed a field goal.
On Ohio State's next offensive play, Barrett found Michael Thomas for a 79-yard catch-and-run touchdown that tied it at 21. Then Barrett threw a 44-yard TD pass to Devin Smith to put the Buckeyes ahead with 56 seconds left in the half.
After a Michigan State field goal to start the third quarter, Ohio State marched 67 yards in 13 plays, and Elliott's 1-yard touchdown run made it 35-24. Barrett found Wilson for a 7-yard TD early in the fourth to give the Buckeyes an 18-point lead.
Jeremy Langford ran for 137 yards and three touchdowns for Michigan State, and Connor Cook threw for 358 yards and two TDs. The Spartans gained 536 yards and did not have a turnover but still couldn't keep up.