Before he picked up where he left off last year, before he posted four near-flawless rounds on the island paradise of Maui, before he won by 8 strokes and posted a 30-under total and was feted with a celebratory lei around his neck, Jordan Spieth offered a few words about his future at the Hyundai Tournament of Champions.
"If I am eligible to play in this tournament and I'm not [here]," he told the assembled media on Tuesday afternoon, "I hope every single one of you calls me and bashes me for it."
They say attitude is everything. That makes for a snazzy book title, but it's not really true -- at least, not in this instance. No, attitude can take you only so far. You've still got to split plenty of fairways (like Spieth), fire a bunch of darts at the flagsticks (like Spieth) and roll in more than a football field's worth of putts (like Spieth).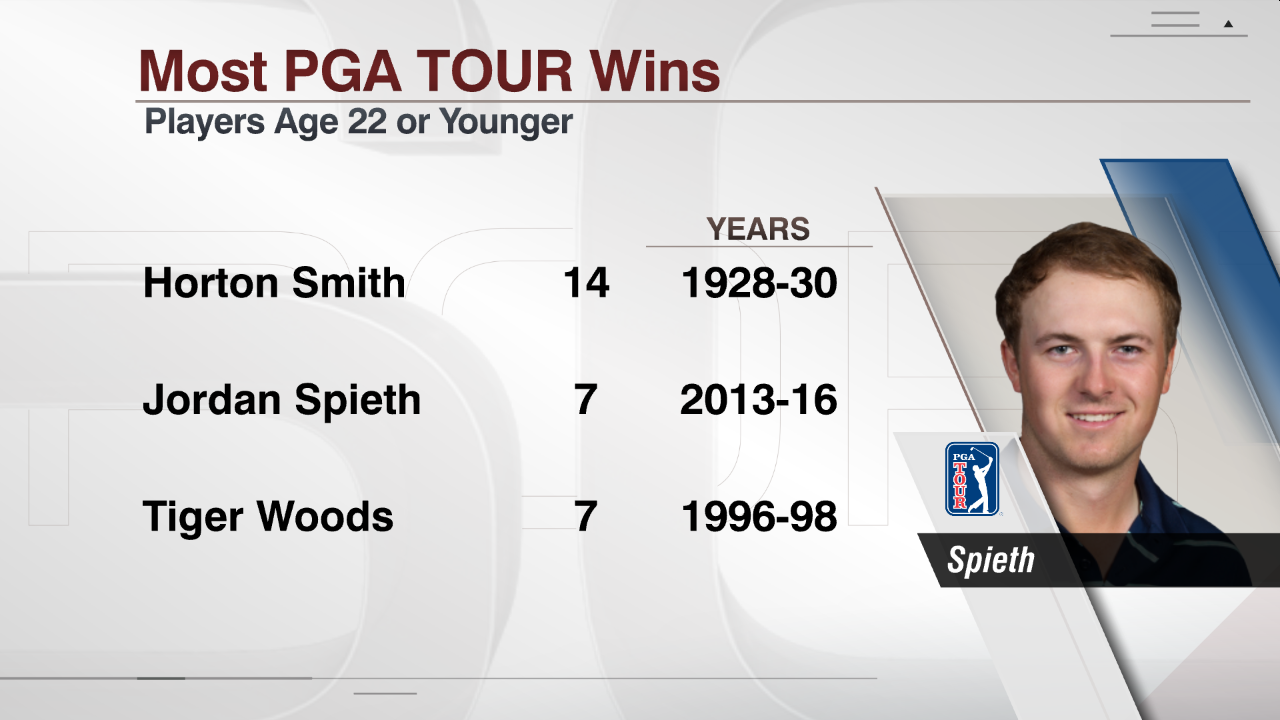 But attitude is ... something.
A player's mindset might not have a quantifiable impact on his overall result, but there certainly exists a direct correlation between attitude and performance.
Don't believe it? Just ask Jack Nicklaus, who would famously size up the locker-room complaints before a tournament and start eliminating the competition.
"Every time I used to go to a U.S. Open," he explained long after his playing days were over, "I loved to walk in and hear the first 10 guys saying, 'God, this rough is so deep. How do you get out of it?' You eliminate them. 'Boy, these greens are hard.' Ten more you can eliminate. 'Boy, these greens are fast.' Ten more you can eliminate. That's why major championships are easier to win. Because half the field eliminated themselves."
Let's not mix the message: A week at stunning Kapalua is hardly the equivalent of a U.S. Open grindfest. There are, though, some appropriate comparisons.
Spieth would never call out any specific names, but there's no doubt he stood on the driving range early in the week, sized up his competition and started eliminating those players who were just happy to be there, easing their way into a long year by teeing it up during what amounted to little more than a family vacation.
"This is a tournament where a lot of guys are knocking rust off and mine was already off," he acknowledged after Sunday's final round, "so I've got to bring it."
In the wake of Spieth's most dominant of his seven career PGA Tour victories, we'll collectively be falling all over ourselves to find the perfect superlatives to describe the world No. 1's remarkable ascension, especially at such a young age.
There's no singular characteristic to explain his success. He's talented. He's hardworking. He's hyper-competitive. He's motivated.
Perhaps what separates him is that attitude.
Spieth is no stranger to slamming a club into the turf or muttering a few choice words under his breath, but it's his overall outlook toward competition that might be his most impressive asset. Not that he was immune to the allure of the island this week -- he allowed that he went cliff diving and spearfishing and snorkeling during his downtime -- but this was always going to be a business trip.
Again, it's unquantifiable just how much this impacted his final score or how much differently he approached this tournament than some of his fellow competitors, but there's a linear connection that can be drawn. Take the festivities in Kapalua with the utmost seriousness and it's easier to carry that attitude to the next tournament and the next one after that. There doesn't need to be an on/off switch when his mindset never dims.
And yes, we can extend that conclusion to the major championships, too.
It happens pretty frequently when a top-level player laps the field during a victory. All of us watching will say something to the effect of, "Man, if he plays like that every week, he'll never lose ..."
That's true, sure, but the number of players in the game's history who have consistently played their best golf for an extended period of time, every single time they teed it up, can be counted on one hand.
It's unlikely that Spieth, who posted two eagles and 28 birdies against just two bogeys this week, will drive it this accurately and knock down as many flagsticks and roll in so many putts every single time he plays.
The constant, though, will be the attitude that he brought to Kapalua.
Unlike in other walks of life, attitude isn't everything in golf. But it's definitely something -- and it could help to explain Spieth's outright dominance to start the year.