DORAL, Fla. -- Adam Scott must be paying off the karma police. He has to be praying to the golf gods.
How else can we explain his past two weeks?
At the Honda Classic, he posted a quadruple-bogey in the third round to ostensibly shoot himself out of the tournament, only to win the next day, becoming the first player in more than a half-decade to triumph with a quad on his card.
That was nothing, though, compared with this Sunday.
In the final round of the WGC-Cadillac Championship, Scott twice hit shots into awaiting water hazards, resulting in double-bogey each time. He shanked a greenside bunker attempt. He came within a few feet of hitting his approach shot on the final hole into another water hazard, instead watching as it nestled down safely in the rough.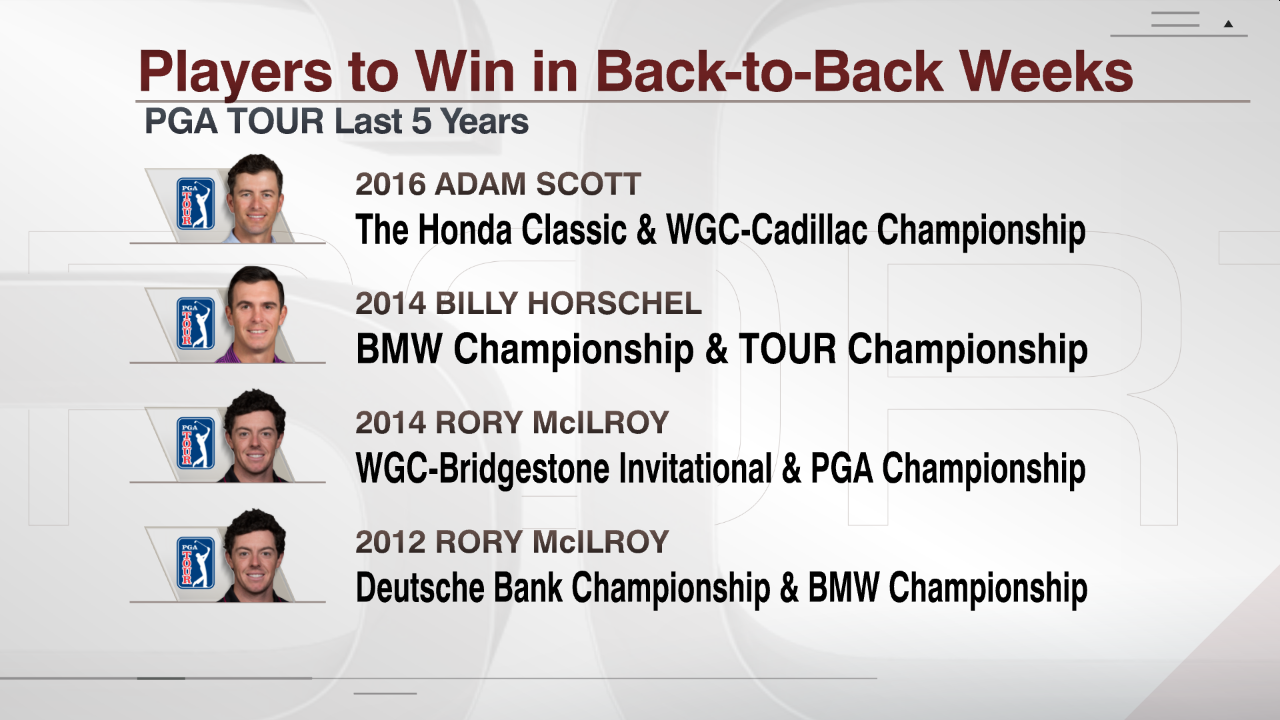 And once again, he won the golf tournament.
"Those things even out over a long period of time," he said with a knowing smile.
Scott admits he's a believer in karma and golf gods and whatever other mystical superstitions afflict anyone who plays the game. He understands it's better to be good than lucky, but knows it usually takes a little luck to prevail, too.
But this much luck? All in one day? The man must be helping little old ladies cross the street. He must be rescuing kittens from trees in his spare time.
Let's review his entire round at Trump National Doral's TPC Blue Monster course on Sunday.
Scott entered the final stanza in a share of second place, trailing by 3 strokes to Rory McIlroy. He birdied the par-5 opening hole, but promptly doubled the third and the fifth. When he reached the sixth tee, he was losing by a half-dozen shots and was pretty much the only person on-site who still thought he had a chance at the title.
"I took a moment to myself on the sixth," he later recalled. "Figured there were chances downwind a little bit the next few holes that if I could get two birdies by the turn, then not too much damage is done."
That's exactly what he did, posting birdies on two of the next three. Then he stepped on the gas pedal. Another birdie on 10. And again on 11, and 12, and 14.
Scott stormed into the lead, but remember -- this is a guy who knows these things have a way of evening out.
After hitting his tee shot into a greenside bunker on the driveable par-4 16th hole, he hit a shot that can only be described as a shank. A hosel rocket. A gaffe even an 18-handicapper would regret. The ball scooted dead right, almost landing in another nearby bunker.
Scott, in perhaps the most Adam Scott-ish display of behavior ever, reacted to the mishit by apologizing to his caddie.
"I was so embarrassed to do that playing with Phil Mickelson," he laughed. "I mean, he would be lipping it out or holing it, and I'm shanking it nearly into the next bunker. It shocked me a bit. I just tried to be too fancy and probably showing off in front of Phil a little bit. I wish I could tell you I had a bad lie or it was a hard shot. It wasn't any of it. It was just a complete error."
This is the type of error that would unravel a player, the type that would get inside his head and keep him from refocusing on the task at hand. Scott simply hit the next shot close and holed the putt for a par that was anything but routine.
He wasn't done, either.
Needing another par on the treacherous closing hole, he drove his ball into the right rough, just behind a skinny tree. He attempted to play a cut shot toward the green, but it stayed left. The ball appeared targeted for the awaiting water -- a third during his round to find a watery grave -- but instead clung to the rough inside the hazard line.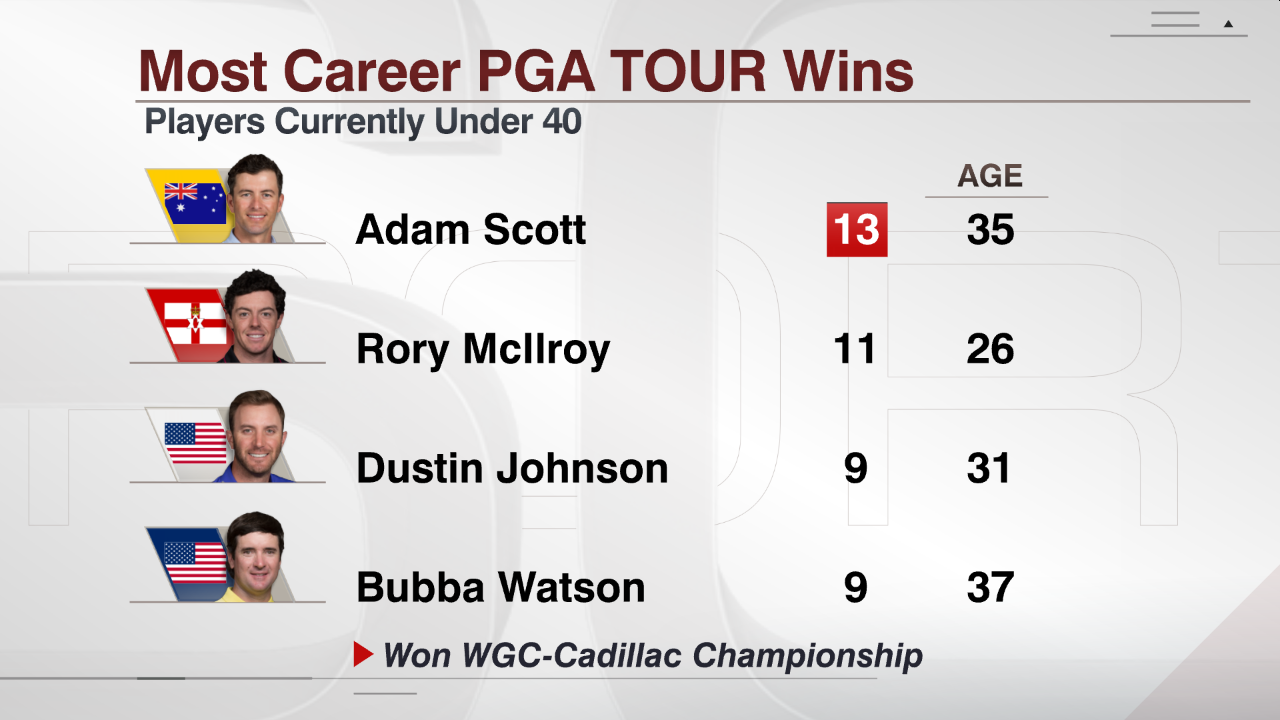 "I hit it right where I aimed it," he explained. "I had to aim left and the wind just wasn't really moving it. Maybe it was too low, but I hit it really solid. I wasn't surprised it carried. But I was surprised it stayed up in the hazard. Thank goodness for that."
He then paused and considered the big picture. He thought about karma and golf gods and luck and everything else needed to win a golf tournament.
"When you win after something like that, that's winner's luck, really," he admitted. "At some point, I would have hit that shot and it's bounced back in and you don't win, and other times it stays up and you do."
Make no mistake: Scott had to be very good to win the tournament this week. But he also needed plenty of luck along the way.
He understands this much. He understands that sometimes the golf gods will punish a player, but these things always have a way of evening themselves out.