OAKMONT, Pa. -- Making it to Oakmont Country Club is easy. Just drive east down Hulton Road, past J.J.'s Tire Shop and Beer Nutz Beer Distribution, through a leafy suburban neighborhood filled with charming brick houses, then hang a left at the understated plaque by the front gates welcoming members and guests alike.
Making it through Oakmont is another story.
The prevailing word being used to describe this week's U.S. Open host is "hard," but that doesn't quite do it justice. This course is wicked. Dastardly. Even twisted.
On other courses, each shot reveals an answer. On this one, each shot only poses another question.
This is golf's version of an M.C. Escher painting.
The beauty of Oakmont, like any great course, is that everything is hinged together. The head bone is connected to the neck bone, the neck bone is connected to the shoulder bone, and so on.
Tee shots need to be long in order to have a shorter club into the greens, but accurate to avoid the flourishing rough. Approach shots must not only find the proper landing area, but avoid the most penalizing spots. Wedge shots from around the greens should be aggressive enough to keep par a possibility, but not so aggressive that the ball is victimized by its slippery slopes.
"Every shot you hit, you're under pressure to hit a great shot because you can't really miss it," Rory McIlroy said in his best Yogi Berra-ism.
If the 2011 U.S. Open champion was obvious in that description, he was downright prescient in another.
When asked to compare the excitement of competing at Augusta National to what he's feeling in advance of playing Oakmont this week, McIlroy didn't hesitate.
"Trepidation," he answered, "It's not excitement. I mean, it's definitely not that."
Anyone who believes that intimidation doesn't play a role in the non-contact world of golf hasn't stood on the first tee of a U.S. Open. For many of this week's 156 competitors -- the tired, the poor, the huddled masses yearning to breathe free -- simply teeing it up in a U.S. Open is reason enough to cause a lump in the throat.
These are the dreamers, the Roy McAvoys, the guys who know that "Tin Cup" speech by heart: They can't keep you out; they can't ask you if you're a garbage man or a driving range pro whose checks are signed by a stripper ..."
Oakmont, though, is an equal-opportunity intimidator. It isn't just the lesser-knowns who will feel those butterflies on the first tee.
And this first tee is more fearsome than most.
"The first hole is just a horrible golf hole," said Branden Grace, who finished fourth in this tournament last year. "[It] can really get into somebody's head. If you get out there and you make a double or a triple, standing on the first hole, which is very easy to do, then your day is just going to be even longer."
If the scorecard survives the opening test, there are still 17 more possibilities for obliteration.
It's enough to leave even the world's best players hoping for nothing but pars and taking their chances that nobody betters that score.
"I'd sign for even par," defending champion Jordan Spieth said of a four-round total. "I don't think anyone's going to be in the red come 72 holes. So it will be a challenge, but I'm certainly looking forward to it."
Therein might lie the secret to slaying this dragon. When it comes to the mental mindbender that is this course, attitude is everything.
"You have to come in with a positive attitude," explained world No. 1 Jason Day. "If you're going to have a bad attitude, you may as well not even tee it up that week, because you probably won't play good anyway."
Adam Scott agreed.
"You've just really got to have the right mindset going out this week to enjoy whatever gets thrown at you," he said. "If you get crazy putts, enjoy the challenge of it. Do whatever you have to do to fool yourself that it's not do or die."
Embracing this course sounds like a fine concept, until we consider any actual implementation.
Just in case we haven't been spooked enough yet by Oakmont's brutality, let's allow some of the game's best players to walk us through how to play this track.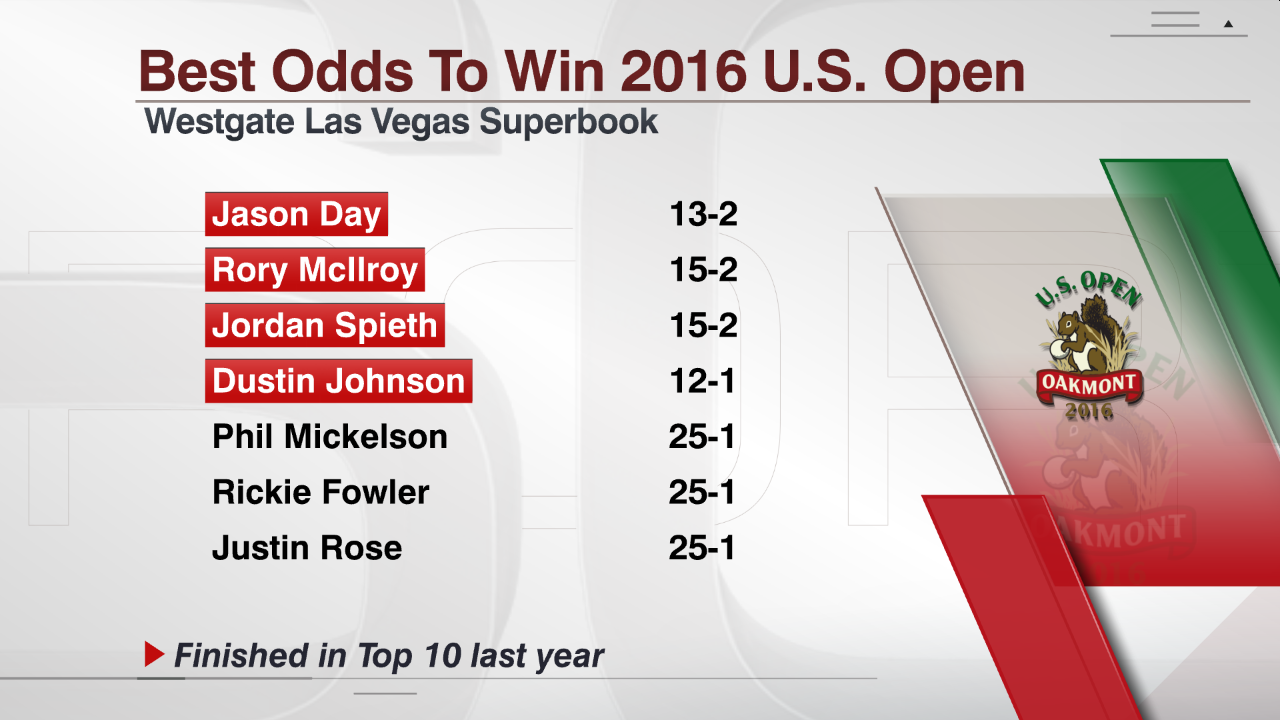 McIlroy: "You really need to put the ball on the fairway ..."
Justin Rose: "... if you miss any fairway this week, it's going to be a struggle ..."
Day: "... you just cannot hit it in the rough in certain places ..."
Spieth: "... they have dumped so much sand into these bunkers and now it is so tough to get a clean strike on the ball ..."
Rose: "... it's also a strategic test for your iron play to keep hitting it in the right spot below the hole ..."
McIlroy: "... in some cases, that may mean missing the green ..."
Day: "... the greens are tough ..."
Spieth: "... I think they putt very similar to Augusta and at some places are more severe ..."
Scott: "... probably the most severe greens we're going to putt on this year."
To summarize: Don't hit the ball in the rough or in the bunkers or above the hole or to tricky spots from which you'll undoubtedly 3-putt.
Or as six-time U.S. Open runner-up Phil Mickelson succinctly put it, "It's one of the most difficult golf courses I think we'll ever play."
The toughest course with the toughest setup at the year's toughest tournament. There won't be anything gimmicky about Oakmont this week, just a brutally hard -- yet fair -- test of golf, the kind we've come to expect at the U.S. Open every year.
As such, there is no singular type of player who succeeds on this track. Bombers will need to be accurate; great wedge players will need to drive it in the fairway; sublime putters will need to position their approaches to the right spot on the greens.
All of which brings us back to what might be the key component for this week's contenders -- attitude.
"Just have some fun with it," said Scott, almost as if he was reminding himself, too. "Stay calm."
That could be the prevailing mantra for competitors here on this brutal track.
Keep calm and Oakmont on.