AUBURN and KIRKLAND, Wash. -- The fall NCAA-Certified viewing weekend is a roll of the dice for scouts and college coaches alike. Some events have seniors, some don't. Some are tournaments with teams, most of which haven't played together since July 31, while others are individual showcase games, or glorified pickup games or even camps with an emphasis on drills.
Perhaps the most difficult part of the fall each and every year is how it differs from the short viewing period in April; this past weekend was and has long been almost entirely regional, if not hyper-local.
With that reality, we look at some of the standouts from the two primary events in the Pacific Northwest, the Northwest Elite Girls Showcase and MSNM Fall Classic, with standout players from Alaska, Idaho, Oregon, Utah, and Washington, in addition to Canadian prospects from British Columbia and Alberta.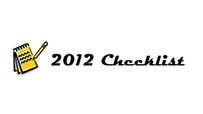 Katie Hawkins (Snohomish, Wash.), Glacier Peak: Though it has produced more than its share of very good to elite college prospects over the years, the Pacific Northwest can be a pretty insular place, with only a couple of its club teams ever venturing outside the region. As such, players with a measure of uniqueness -- say, a 5-foot-11 point guard who has the bulk and strength to play guard and wing -- don't make the kind of splash they might if coming out of the Northeast or Southeast. Which is to say Santa Clara may have sneaked away with a good one when Hawkins committed to the Broncos last week. She is not a burner, but at her size almost doesn't have to be. In addition to uncommon sightlines, she can use her size and willingness to take and dish punishment to negotiate her way to the rim. Hawkins is an exceptionally good and creative passer, who almost never telegraphs a delivery. Her passing ability almost is wasted on the high-school level, where only she realizes a teammate is open and therefore the pass, even if it is caught, is not converted. Her size and ballhandling give her the ability to transport the ball downcourt, enter to a wing and cut and sit on the block for a return pass. This would be great versatility at any position.
Taylor Peacocke (Kirkland, Wash.), Inglemoor: There were plenty of players who looked like they hadn't prepared for the evaluation weekend, but Peacocke was not one of them. Her high-motor game from the guard position led to her exploiting those players ill-equipped for the setting. She made plays with her agility on defense and was one of the more consistent finishers of the weekend. The Sacramento State commit showed confidence handling the ball and running her team, as well as improved range on her perimeter jumper. She has a strong build at the guard position and isn't afraid to get physical on the drive against smaller defenders.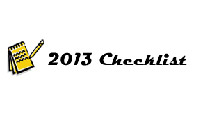 Beth Carlson (Mill Creek, Wash.), Archbishop Murphy: Standing somewhere in the 6-1 to 6-2 range, Carlson's style of play makes her official height at least somewhat irrelevant. She is a strong, physical interior player with the potential to contribute at the next level at either pivot position. When she catches in a one-on-one situation, she consistently makes aggressive pivots or drop steps, and combined with her strength, she usually ends up in a position to convert. She derives her strength advantage from her lower body and she solidifies her base by bending her knees and dropping her hips to hold her position on both ends of the floor. She even showed range, hitting a couple of 17-footers without hesitation. If she can find a way to make herself a threat on every position, she could emerge as a primary post scorer, but even as a secondary frontcourt player, she brings enough to the floor to garner plenty of attention in mid-major and BCS conferences alike.
Dakota Gonzalez (Pocatello, Idaho), Highland: Sometimes referred to interchangeably with her twin sister, Dylan, Dakota brings plenty of game on her own. She appears more comfortable without the ball in her hands and is getting better at picking her spots to attack the heart of the defense. She's playing for a new team, the NW Blazers, so look for her impact to increase as she gets acclimated to her new team. She is shooting the ball well but doesn't force a lot of shots, which is a positive thing. Her ability to create havoc defensively will be what earns her minutes at the next level. She'll score because she's strong, works the glass, and just makes plays. She has the versatility to play multiple positions and bring ball skills and toughness to all of them.
Hannah Mattson (Fairbanks, Alaska), West Valley: Players like Mattson bring so much energy to the floor, they raise the bar on what playing hard really means. This 5-9 combo guard is relentless at both ends of the floor and plays better as the tempo increases. She advances the ball with great pace and sees the floor while stepping on the accelerator. Despite her slight build, she has the snap on her passes that enables her to put the ball into tight spaces. She does get pushed around at times, but she's not afraid to stick her nose into any situation. She is feisty
and aggressive defensively and will force defenders to knock her to the ground over and over again.
Kelsey Moos (Edwall, Wash.), Reardan: It may not be a fair comparison, but there are some similarities in Moos' game to former NW Blazer players Kellie McCann-Smith (Washington) and Jamie Weisner (Oregon State commit). She has a well-rounded skill set, can facilitate or make plays, but maintains a cool and reserved demeanor on the floor. She never shows any signs of duress and usually makes a smart play. Moos may not be regarded as a shooter the way the other two are, but at 6-0, she can play the big wing position, and on occasion defend the forward spot. She's the type of player who can get you production anywhere on the stat sheet and embodies the idea of a glue player.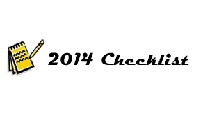 Kelli Kingma (Mill Creek, Wash.), Jackson: Less than a month ago, Kingma was thousands of miles from home, in Atlanta, at the EBA All-American camp. She must have brought back a second checked bag full of swagger, or at least a carry-on full of courage to try new things. While not always resulting in a smart play, it's clear she is asserting herself on the offensive end, showing more breakdown moves with her improving handle. She continues to live up to family tradition of perimeter shooting excellence. Outside of mastering the role of the scoring-point guard, mostly shot-selection, the 5-9 sophomore needs to learn to veer defenders on the drive as she ends up on the floor more often than a player with her ability should.
Jayda Bovero (Farr West, Utah), Syracuse: After showing well this spring, Bovero has certainly carried over her success and grown her confidence on the perimeter. Transitioning from the forward position, which she played almost exclusively earlier in her career, she has shown major improvement in her perimeter shooting. Friday night she was burning the nets up with a consistent jumper, which was falling from the mid-range, off the bounce, and out to 3-point range as well. Her ballhandling is also evolving, but what Saturday showed is that her ability to figure out when creating off the dribble results in a good shot, and when it's a forced shot, still is a work in progress. The last six months have been terrific for the advancement of her game and the next six months could be key in establishing her ultimate level of play in college.
Jaime Nared (Portland, Ore.), Westview: This rising sophomore sensation has a lot of things going for her. At 6-1, her build already screams of a versatile wing-forward at the BCS level. She is one of the more consistent catch-and-shoot wings in the class and is knocking down the mid-range pullup with more consistency. She handled the ball quite a bit this weekend, using her size to neutralize smaller, quicker defenders. While she's not projecting as a point guard, having those skills at the three or four positions will ultimately make her a more valuable player. Her natural talent leaves her above the competition in many high-school settings, but we're seeing some spells where focus escapes her, resulting in missed finishes of easy plays against competition she can dominate. Hitting a 15-footer off the dribble with two defenders running at her sets the bar too high to write off misses on layups with a pinned down defender.
Brittany McPhee (Des Moines, Wash.), Mount Rainier: Along with Kingma, McPhee is considered the brightest-futured prospect in the state of Washington pipeline. It's already easy to see why. A 5-10 whippet, she transports the ball upcourt in a hurry and is equally quick to put it to good use. Blessed with very good lift, McPhee is a threat to stop and pop from almost anywhere inside the 3-point stripe. Although her form is not picture perfect, her lethalness in the mid-range game is not to be disputed. Further, it sets her up to attack the rim because defenders cannot retreat off her for fear of the pull. A successful model, McPhee has the slight build favored by the fashion industry and, if she wants to seriously pursue basketball on the next level, will have to choose to bulk up, lest she gets knocked around during her forays inside the lane and smart defenders start taking away her pullups by holding their ground.

Follow us on Twitter, where you can ask questions and get instant updates.
Become a fan of the site on Facebook and get updates in your news stream.
Discuss this on our Message Board
Chris Hansen is the national director of prospects for ESPN HoopGurlz and covers girls' basketball and women's college basketball prospects nationally for ESPN.com. A graduate of the University of Washington with a communications degree, he has been involved in the women's basketball community since 1998 as a high school and club coach, trainer, evaluator and reporter. He is a member of the McDonald's All-American team selection committee. Hansen can be reached at chris.hansen@espn.com.
Glenn Nelson is a senior writer at ESPN.com and the founder of HoopGurlz.com. A member of the Parade All-American Selection Committee, he formerly coached girl's club basketball, was the editor-in-chief of an online sports network, authored a basketball book for kids, and was a longtime, national-award-winning newspaper columnist and writer. He can be reached at glenn@hoopgurlz.com.