RICHMOND, Va. -- The A.S.S.I.S.T 5th Annual Back to School played host to more than100 players. Girls from all over the Mid-Atlantic came to the Virginia capital to put their skills on display for the college coaches in the gym. Here are a few players from the event who stood out.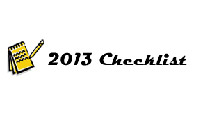 Adrienne Motley (Hampton, Va.), Woodside: It only took a few minutes into her first game to see that Motley was competing at an entirely different level. The No. 38-ranked junior prospect by ESPN HoopGurlz conducted a master class in guard play, from basic fundamentals to flashy plays. Motley is a true combo guard who can be a facilitator who looks to get her teammates the ball in scoring position or score herself with her ability to break down defenses. She always is thinking several plays ahead and sees the game at a different speed. Motley's unique ability to play the game not only physically but also mentally should allow her a smooth transition to the next level.
Kasey Curtis (Burke, Va.), Paul VI: At 6-feet-2, Curtis continues to progress nicely as an interior player. She is a fluid athlete who runs the floor and understands how to make herself available during a fast break. From the low block, Curtis is strong enough to get rebounds and, on offense, can get putbacks against single and double coverage. A standout feature of her game is her ability to score the basketball from the high post, since she is quick enough to pull her defender away from the basket and drive past. Curtis' jumper is smooth and mechanically sound; she doesn't hesitate to take it when she is open. Defensively she has the length to block and alter shots without being overly aggressive and fouling. Curtis is a natural at the forward spot and will be a good fit for a college program that likes to play an up-tempo game.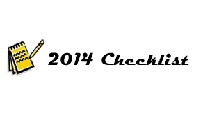 Dorothy Adomako (Richmond, Va.), Cosby: The 6-foot wing clearly has been in the gym working on her game since the summer. Adomako, who was already getting attention from major Division I programs because of her superb athletic ability, is beginning to come into her own as a basketball player. She is a relentless rebounder who is physical enough to get rim-level rebounds in heavy traffic. With her strength and power she can attack the basket from the wing or post, and her improved ballhandling allows the change-of-direction moves to get past defenders. The addition of a mid-range, pull-up jump shot is a nice addition to her game, especially since she has the lower-body strength to elevate over the defense. At this point in her career she is really just scratching the surface because her potential is unlimited.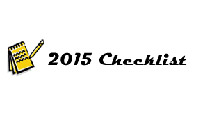 Taja Cole (Richmond, Va.), L.C. Bird: As a point guard, this lefty is a solid young prospect with a nice upside. She shines as a ballhandler with her ability to change gears and separate from opponents. Cole knows how to angle her body, and she has the uncanny ability to find seams in the defense without picking up her dribble. When she defends bigger and quicker guards, she keeps her hands active while staying low in her stance, which allows her to come up with steals. Cole does have a bit of a forward motion when she shoots; this should be easy to correct for a player with her acumen for the game.
Chanette Hicks (Norfolk, Va.), Maury: Hicks is a dynamic, explosive point guard who likes to push the ball up the floor. She can play fast with the ball in her hands while staying under control. She is an outstanding passer, and she delivers the ball at the right angle in tight spaces. She can defend the ball fullcourt with her lateral quickness; she makes it difficult for opposing guards to keep the ball in the middle of the floor.
Gianna Smith (Norfolk, Va.), Maury: Smith has the ultimate scorer's mentality: she isn't afraid to pull the trigger. At her best she can score from beyond the arc with ease or slash to the basket by giving the defender a hard jab step and getting her off balance. Smith's shot selection will improve with maturity but one has to admire her confidence as a shooter. With Smith and Hicks in its backcourt, Maury should a formidable opponent for conference rival Lake Taylor (Norfolk, Va.), which finished last year ranked No. 9 in the POWERADE FAB 50.
Follow us on Twitter, where you can ask questions and get instant updates.
Become a fan of the site on Facebook and get updates in your news stream.
Discuss this on our Message Board.
Lisa Bodine is a national evaluator for ESPN HoopGurlz. A native of Queens, N.Y., she began her coaching career in 1993 with the NY Gazelles, has coached with D.C.-based Team Unique, and in 2009 she was named DAC Co-Coach of the Year after leading Wakefield Country Day School in Flint Hill, Va., to its first-ever conference title. She can be reached at lisa@hoopgurlz.com.