CHICAGOLAND, Ill. -- Every fall USJN puts on Oktoberfest, which is accompanied by the Battle of the Programs, an invite-only tournament made up of some of the elite programs in the Midwest. This year's Battle of the Programs was won by the Mokan Eclipse, a team out of the Kansas City area.
This was one of several events in the area during the fall evaluation weekend. We'll look at two others -- Mac Irvin Lady Fire Fall Classic and Midwest Elite Showcase -- next week.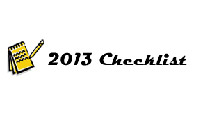 Antania Hayes (Detroit, Mich.) Michigan Crossover: Hayes is an athletic wing with an intriguing combination of size and skill. At this point she is most comfortable when slashing to the basket and making plays in transition, but her perimeter game and, more important, her perimeter shooting are coming along nicely. She has the ability to put the ball on the deck and beat people with her first step, but will need to continue to develop her handle so that when the help defense comes she can still make the counter move to get all the way to the rim. Her activity level was impressive as she made plays around the rim and finished at a high rate. Hayes solidified her stock as an elite prospect in the class of 2013 and, with her physical tools, has the chance to continue to turn heads.


Olivia Jones (Murfreesboro, Tenn.) Tennessee Flight: At 5-feet-8, Jones is a bit of a tweener, but she consistently found ways to be effective. She is a power wing with the potential to play multiple positions on the floor offensively. She can shoot it from the perimeter if left open, or create scoring opportunities inside. One of the strong points of Jones' game is her toughness. She plays bigger than her listed height and can cause problems for opposing teams; she isn't afraid of battling with a player who has more size. Jones is an active presence on both offense and defense and also provides a team with a kid who will work on the boards to make things happen.

Sierra Michaelis (Mercer, Mo.) Kingdom Hoops: Michaelis is a talented offensive player who has the ability to provide a team with a quality scoring threat at both wing positions. She is an accurate perimeter shooter who also can put the ball on the deck and make a play. The 5-10 wing plays the game with a great deal of confidence offensively and is the kind of kid who is never afraid to take the big shot. Defensively she is prone to gamble and go for the steal at times vs. staying solid and making people work to beat her. That is an area she will have to work on in the future.
Lena Munzer (Highland Park, Ill.) Illinois Elite: Munzer played the point and did an excellent job handling pressure and making plays for her teammates. Although she grades out as an average athlete, she is a 5-8 guard with the ability to really handle the basketball. Her ability to handle the ball and beat pressure make her more than capable of running a team and getting it into an offense. Munzer is best described as a distributing point guard, but she has an accurate perimeter jumper that can break a defense's back if teams choose to help off her. It's obvious that Munzer has put the time in at the gym to be a great player and, when you put in the work, people take note.
Charon Sweeney (Toledo, Ohio) Michigan Crossover: Sweeney is a bundle of energy at the point guard position. At 5-5, her overall activity level allows her to make an impact on the game on both sides of the ball. Offensively she thrives when she is able to push the tempo, which allows her to make big plays in transition. Her combination of quickness and athleticism in the open court make her a handful for opposing guards to handle in any type of one-on-one situation. Sweeney also is a capable defender who uses that same quickness to anticipate the next play, leading to a couple of steals a game. That defensive approach also ignites the transition offense that she thrives in. Sweeney is a point guard who will succeed in an up-tempo style of play because she will force the opposition to try to keep up with her for the entire 40 minutes. And that's far from an easy task.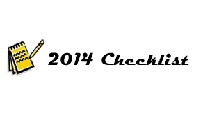 Madison Agey (West Des Moines, Iowa) Kingdom Hoops: As the point guard position has evolved over the past decade or so, the traditional lead guard has become a rarity. Agey, a 5-6 spark plug, is a throwback to the days when point guards were the quarterbacks of a team, controlling tempo and making the game easier for those around them. She is good enough with the ball in her hands to put a coach at ease and, as she continues to mature physically, her potential college readiness from Day One will make her school of choice very happy.
Alexa Middleton (Murfreesboro, Tenn.) Tennessee Flight: As a key component on two of the better teams in the country -- her summer team, the Tennessee Flight, and her high-school team, Riverdale (Murfreesboro, Tenn.) -- Middleton knows how to shine when the lights are on. The young combo guard displayed the full package as she ran the point for the Tennessee Flight and made plays for herself as well as her teammates. One of the more interesting things about Middleton's game is her flair for making a highlight out of a simple play one trip down the court while on the very next trip making a difficult play seem easy. She is certainly a fun player to watch because of the passion and energy that she brings.
Chatrice White (Shelby, Neb.) CSS Bison: White is a true center who can score with her back to the basket and force you to double team her in the post. Over the past six to eight months, she has proven her pedigree as an elite prospect all over the country. She continued to show why she is one of the better post players in the class of 2014. She can turn and finish over either shoulder in the post and has the upper-body strength to play through contact. If she continues to work and stay in the mold of a traditional pivot player, White will have schools across the country calling on her.

Follow us on Twitter, where you can ask questions and get instant updates.
Become a fan of the site on Facebook and get updates in your news stream.
Discuss this on our Message Board.
Keil Moore is a contributor and national recruiting analyst for ESPN HoopGurlz. He is also the Director of Scouting for the JumpOffPlus.com National Scouting Report - a division of Peach State Basketball, Inc. Moore has been involved in the community since 2007 as a recruiting analyst and trainer. He can be reached at kmoore@peachstatehoops.com or you can follow him on Twitter @keilmoore.