MEMPHIS, Tenn. -- The third annual Turkey Jamm has quickly taken its place among the nation's elite high school girls' basketball events. This year's edition featured eight teams ranked in the preseason POWERADE FAB 50 as well as a host of the nation's top seniors.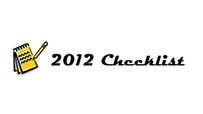 Shacobia Barbee, Riverdale (Murfreesboro, Tenn.): The class of 2012 power forward is a major reason that Riverdale started the season ranked No. 15 in FAB 50. She displayed some perimeter skill, handling the ball while maintaining her effectiveness on the interior. Barbee is ranked No. 82 in the 2012 class by ESPN HoopGurlz. She matched up well against two other top-100 prospects -- No. 44 Chardonae Fuqua and No. 15 Morgan Tuck. Her consistent play is a great sign for Riverdale as it begins the trek to avenge last year's loss in the state title game to Memphis Central. A Georgia signee, the 5-foot-11 forward will make Bulldogs fans happy next season.
Malina Howard, Twinsburg (Ohio): The only things that were able to slow down Howard over the weekend were a couple of phantom foul calls sending her to the bench for extended stays. The nation's No. 7 prospect, Howard showed her ability to block shots, rebound and score the basketball out to 17 feet. The 6-4 post is as good as any in the country and will give No. 14 Twinsburg consistency in the low block all season long. Her battle with Morgan Tuck on Saturday might have been the best individual matchup of the weekend. Howard is headed to Maryland next season and, with the departure of senior post Lynetta Kizer to graduation, Howard could be in coach Brenda Frese's rotation right away in College Park.
Xena King, North Little Rock (Ark.): King is an ultra-smooth wing and proved on Saturday night that she wasn't afraid of the spotlight or taking the big shot. The 5-10 perimeter option drained two 3-pointers in overtime to give No. 25 North Little Rock a nice win over No. 39 Incarnate Word Academy. King's name was still the talk of the crowd almost an hour after the game was over. Judging by her play on the big stage, she'll be a great asset to Arkansas State in Sun Belt conference play over the next four seasons.
Taylor Manuel, Incarnate Word (St. Louis, Mo.): Incarnate Word might have lost on Saturday, but the Purdue signee did everything she could to help her team try to pull off the upset. At 6-4, Manuel is a true center with a good feel for the game on both ends. She made plays with footwork to score around the rim, as well as with her passing from the high post and out of the double team on the low block. Like Howard, foul trouble plagued her throughout the game, but she was productive when she was on the floor before fouling out in overtime. Her skill set will bode well for coach Sharon Versyp in the land of Black and Gold starting next fall.
Pachiyanna Roberts, McEachern (Powder Springs, Ga.): A three-star prospect, Roberts put on a show for the ages. Unfortunately, Syracuse assistant Kelly Gibson, Roberts' future coach, was a night too early for the heroics. Gibson was on hand Friday night as Roberts had a solid performance in her team's win over Overton. On Saturday night, the 6-foot forward got rolling offensively, scoring 42 of her team's 67 points in a big win over the host team, No. 11 Memphis Central. With the game tied 64-64 and just eight-tenths of a second remaining, Roberts had the signature play of the weekend, making a three-quarter-court heave as time expired that touched nothing but net as the buzzer sounded and gave McEachern the victory.
Morgan Tuck, Bolingbrook (Ill.): Roberts wasn't the only prospect to put up big numbers. Tuck put Bolingbrook in a good place as the No. 8 team in the country picked up two wins over nationally ranked teams. With former point guard Ariel Massengale playing 25-plus minutes a game for Tennessee now, Tuck has assumed the role of the primary scorer for the Illinois powerhouse. The 6-2 forward made her presence felt on Friday with a tough 40 points against No. 15 Riverdale. A UConn signee, Tuck hit an array of shots from all over the floor, facing the basket and with her back to the basket as well. Her defense on Malina Howard from No. 14 Twinsburg was key to Bolingbrook's victory on Saturday.

Follow us on Twitter, where you can ask questions and get instant updates.
Become a fan of the site on Facebook and get updates in your news stream.
Discuss this on our Message Board.
Brandon Clay is a contributor and national recruiting analyst for ESPN HoopGurlz. He is also the publisher of the JumpOffPlus.com National Scouting Report and the owner of Peach State Basketball, Inc. Clay has been involved in the community since 2001 as a recruiting analyst, event operator and trainer. He can be reached at bclay@peachstatehoops.com or you can follow him on Twitter @peachstatehoops.