In our continuing preview of the 2011 Nike Tournament of Champions, the ESPNHS HoopGurlz Star Watch focuses this week on the key players who stand to make or break their respective teams when the first ball goes up in Chandler, Ariz. While some are highly regarded college prospects, making a mark on the high school level can be done with or without a numerical ranking in tow.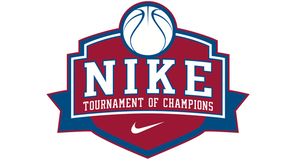 Some of these stars are off to tremendous starts with eye-popping statistics, including Bolingbrook's (Ill.) Morgan Tuck, who dropped a 40-spot in November, and Mater Dei's (Santa Ana, Calif.) Jordan Adams, who posted a triple-double in early December.
Some players have been working some things out or are yet to play a game and can use the high level of competition to raise their games in pursuit of the top spot in the POWERADE FAB 50 and also as a launching point for a state title run after the holidays.
The Monarchs' lead guard won't see her minutes or role diminished due to competition at the TOC. She scored a combined 10 points in No. 10 Mater Dei's last two wins after averaging 22.7 points per game in her first three contests.
The junior Tennessee commit has been thriving in the No. 12 Lady Wolves' first four games. Even with the strength in the post and transfer Kristina Nelson posting some big numbers early, Davis is averaging 25.3 points per game, including a 30-point explosion last weekend in a win over Therrell (Atlanta, Ga.).
Makayla Epps, Marion County -- 5-8 Jr.
The biggest impact player of No. 29 Marion County's terrific trio, Epps was putting up 22 points per game after three games. The Louisville-bound junior is expected to do more of the same against the nation's best teams. This will be a chance for Epps to show she can rise to the occasion.
The John Anderson Division may be home to one of the most exciting offensive players in the tournament in "Lia" Galdeira. The Washington State signee scored 29 points against fellow Anderson Division team Bishop Gorman (Las Vegas, Nev.) in the Iolani Classic in early December.
This explosive guard is another one of the players who could go off for 40 at any time. Though No. 8 MacArthur is still undefeated, the Duke-bound senior has seen the competition increase and the margins decrease. In a 12-point win over Heritage (Colleyville, Texas), she scored 37 points. Three days earlier, she had 29 in a seven-point win over Cedar Hill (Texas).
Taylor Manuel, Incarnate Word -- 6-3 Sr.
This Purdue-bound senior post is putting up terrific numbers in the Red Knights' first four games, averaging a double-double with 17.5 points and 10.5 rebounds. If No. 35 Incarnate Word can get the best out of her, Manuel has the ability to put up big numbers and give her team a fighting chance in the Smith Division.
Mooriah Rowser, St. John's College -- 5-9 Sr.
This senior guard has been held under 24 points just one time in No. 5 St. John's first five games. She's averaging 24.4 points per game, and with point guard Lindsay Allen having the ability to find Rowser or score, we can expect more of the same at the TOC.
Stafford has used the early going of this season to get her conditioning back after missing the entire offseason with an injury. So don't be fooled by her 5.4 points per game. The team has at least four other players who can score in double figures, but for Windward to take down the best teams in the country on four consecutive days, Stafford will need to fill the box score, and not just the total points column.
Breanna Stewart, Cicero-North Syracuse -- 6-3 Sr.
In her first game of the season, Stewart had 17 points, 13 rebounds, 7 steals, 6 assists and 2 blocks in limited minutes due to her team's large lead. It's doubtful her minutes will be cut short in Arizona, so be prepared for some big numbers. That said, can anyone really complain when a player is three steals and four assists short a quadruple-double?
Morgan Tuck, Bolingbrook -- 6-2 Sr.
There is no question who leads the Raiders, but even those with the highest expectations have to be impressed with Tuck's numbers. She has scored 26, 40 and 38 in No. 6 Bolingbrook's first three games. She has one more tune-up before heading to the desert in pursuit of a mythical national title that has escaped her the last three years.
Follow us on Twitter, where you can ask questions and get instant updates.
Become a fan of the site on Facebook and get updates in your news stream.
Discuss this on our Message Board.
Chris Hansen is the national director of prospects for ESPN HoopGurlz and covers girls' basketball and women's college basketball prospects nationally for ESPN.com. A graduate of the University of Washington with a communications degree, he has been involved in the women's basketball community since 1998 as a high school and club coach, trainer, evaluator and reporter. He is a member of the McDonald's All-American team selection committee. Hansen can be reached at chris.hansen@espn.com.