St. Louis, Mo. -- The 2012 USJN Gateway Challenge gave us the opportunity to get to the Midwest to check out some of the best players that Kansas, Missouri, Indiana, Iowa, Illinois and Tennessee have to offer. Here is a look at some of the standouts from the two-day event.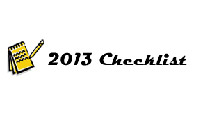 Kindred Wesemann (MoKan Eclipse): At this same event last year, the 5-foot-6 point guard from Pleasant Hill, Mo., impressed with her ability to run a team and set up teammates in both the halfcourt and in transition. Wesemann showed continued growth this past weekend in her ability to act as a team's quarterback. She gets the ball out of her hands early and seems to make the game easier for her teammates. We also got the chance to see her score the ball in a variety of ways as she attacked off the pick-and-roll and finished in the lane from time to time. Wesemann, who is headed to Kansas State next year, is a skilled point guard with a great feel for how to play the game.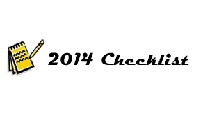 Nakiah Bell (Team Adidas): The combo guard from St. Louis, Mo., can provide a team with an offensive spark from the backcourt. At 5-4, she is a bit undersized, but her speed and quickness give her game an element that helps level the field. Bell is great in transition -- she has the ability to win a foot race against opposing guards and finish plays around the rim. Her perimeter jumper continues to be a work in progress, but there were signs of improvement. Bell will have to continue to develop her all-around game and learn to run a team and act as a true point guard to help solidify her stock as a top prospect in the 2014 class.
Hannah Cook (MoKan Eclipse): The 5-11 Ozark, Mo., resident has the tools and skill set to make a nice impact as a wing at the college level. Cook's game reminds us in a lot of ways of current Stanford freshman Taylor Greenfield. Cook has the ability to make offensive moves on the perimeter and get to the basket, as well as the frame to play around the rim and handle additional contact. Her perimeter jumper, both in spot-up situations and in pulling up off the bounce, was consistent throughout the weekend. She was a major part of her MoKan Eclipse team's success.
Maura Muensterman (Indiana Elite 17): This versatile, hybrid forward from Evansville, Ind., has a developing skill set. At 6-feet tall, she can knock down the perimeter jumper and play effectively in the post when needed. This past weekend, her versatility was on full display as she played positions one through four and managed to play all of them well. It will be important for Muensterman to continue to develop her perimeter game and become a more consistent 3-point shooter. With her size, the ability to stretch a defense and force teams to guard her beyond 19 feet will be a major asset to her future college of choice.
Carrie Sheppard (Southeast Dynasty): The 5-4 point guard from Steele, Mo., put up major numbers both scoring and passing the basketball. Sheppard is blessed with a strong frame that allows her to absorb contact and still be effective handling the ball. She is shifty off the bounce and has the juice in her game to attack off the dribble and create space at any given time with an array of pull-back moves and counters. Sheppard has an awkward-looking but effective perimeter shooting form, and while her setup and delivery don't appear to be consistent, the results are. She shot the ball well throughout the event. Sheppard is an explosive young point guard who will be fun to watch.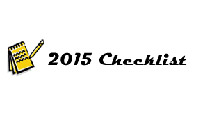 Toshua Leavitt (Mo Flight): The Nixe, Mo., resident is one of those multi-talented point guards who is just a lot of fun to watch play the game. She is crafty, very good with a live dribble and can find ways to get into gaps to put stress on a defense. Her Missouri Flight team thrives off her ability to attack the lane and pass the ball out to open shooters on the perimeter. Leavitt can also run a team and make open shots when they are there. Leavitt's game resembles current Auburn guard Camille Glymph. Both have the ability to play on or off the ball on the perimeter but can run a team and get quality shots in the halfcourt when given the opportunity.
Zuriel Sanders (Indiana Elite 16): The Indiana Elite 16 team is loaded with talented prospects in the 2015 and 2016 classes, and Sanders, a 6-foot wing from Newburgh, Ind., is one of the true standouts. She is an upper-level athlete blessed with a long athletic frame. Her basketball ability combines well with her genetic gifts. She is effective using her length and explosiveness around the basket and has developed the ability to shoot the ball from 15-18 feet when defenses give her a step of space. Sanders is the kind of prospect who has all the tools to be a name we mention for the next couple years. It will be up to her to continue to develop her overall skill set and become a consistently productive performer.

Follow us on Twitter, where you can ask questions and get instant updates.
Become a fan of the site on Facebook and get updates in your news stream.
Discuss this on our Message Board.
Keil Moore is a contributor and national recruiting analyst for ESPN HoopGurlz. He is also the Director of Scouting for the JumpOffPlus.com National Scouting Report - a division of Peach State Basketball, Inc. Moore has been involved in the community since 2007 as a recruiting analyst and trainer. He can be reached at keilmoore@peachstatehoops.com or you can follow him on Twitter @keilmoore.