COLORADO SPRINGS, Colo. -- On Sunday, USA Basketball announced the 12 players who will compete on its FIBA U17 World Championship team this summer in the Netherlands. Here is an assessment of six of them.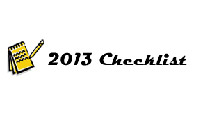 Oderah Chidom, Oakland, Calif.: Chidom runs the floor as well as any post player on the roster. She is an agile forward with a lot of touch around the basket. The footwork she displayed at the trials was much improved from last summer, and she has added a few more moves in the paint to her arsenal. Chidom is explosive under the basket -- she goes up for rebounds and looks to complete a three-point play through contact. She can also spread the defense because she is able to consistently knock down the midrange jumper. Her athleticism was evident as she had a few tip-backs and caught some passes in transition that few players can go up and handle. Chidom's heart and determination are what separated her from the group during this tryout, and that will be important to her success moving forward.
Rebecca Greenwell, Owensboro, Ky.: Greenwell came into the trials with a lot of confidence. She was consistently knocking down shots and mixing it up on defense without any signs of favoring her knee. Her ability to stretch the defense out on the perimeter makes her a critical piece of the puzzle for this year's team. Greenwell also is a matchup problem on the wing because her size gives her an advantage when she penetrates to the basket. Her knee was swollen on the second day, and the trainer held her from participating in one session as a precautionary measure. The swelling went down and she was back in action the next session playing hard and diving for loose balls. She is a scoring threat from anywhere on the floor, and we should see a big summer from her as long as she keeps progressing with rehab.
Linnae Harper, Chicago: Although she is only 5-feet-7, Harper is one of the more impressive rebounders in the country. She can get in the lane and mix it up with most of the taller post players. She plays with tenacity on both ends of the floor and never quits on a play. Harper can score in a variety of ways -- she can knock down the open 3 or slice through the lane for an acrobatic layup. Her strength allows for a lot of versatility on the floor, and that permits her to operate as a utility player and become a matchup nightmare. She has the experience and confidence to play the point guard in addition to the wing and sometimes even the small forward.
Erica McCall, Bakersfield, Calif.: This 6-3 forward has good size, and she is always active on both ends of the floor. She has the ability to own the offensive boards as well as handle the ball in the open court and through traffic in the lane. McCall is very effective from 15 feet and in, and one of her best attributes is her ability to slash from the elbow to the block for easy buckets. She was one of the best shot-blockers at the trials, and that will benefit this team. McCall is an explosive athlete who has a great upside as she continues to grow and develop into her frame.
Jessica Washington, Tulsa, Okla.: This crafty 5-8 point guard has a lot of speed and will look to push the ball in transition. She is a true floor general with the ball in her hands and she knows the game well. Washington made some of the most impressive passes during the tryouts, and she knows where each one of her teammates is on the floor at all times. Although she has a lot of speed with the ball in her hands, she does not rush plays or force the issue in transition. She is really strong for her size, and she uses that to her benefit when she is pestering her opponent on defense. Washington is a true team player who looks to give the ball up on the break and take a charge anytime she can. Her on-ball defense is ideal, and as long as she continues to grow as an off-ball defender, she will be an asset to this team in more ways than one.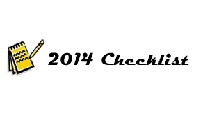 Brianna Turner, Pearland, Texas: Although she was one of the youngest players at the trials, Turner played with a great deal of energy and heart. She showed her ability to knock down open shots at the forward position and a good amount of ball handling skills as well. The work she does before she gets the ball or while she is defending is critical and also very useful when she is undersized. Her willingness to rebound and her ability to knock down mid-range jumpers are big reasons why she made this year's team. Turner has added some strength and lateral speed since last summer, but her best is still to come as she fills into her body with time.
Follow us on Twitter, where you can ask questions and get instant updates.
Become a fan of the site on Facebook and get updates in your news stream.
Discuss this on our Message Board.
Rebecca Gray is an intern for ESPN HoopGurlz. She previously wrote a column for the website about her experiences as a freshman on basketball scholarship at the University of North Carolina. She transferred to and played at Kentucky and now plays basketball and golf at Union College. A 5-foot-10, sharp-shooting guard out of Georgetown, Ky., Gray was named Miss Basketball in the state of Kentucky after averaging 25.6 points, 6.3 rebounds, 4.1 steals and 4.8 assists during her senior season at Scott County High School. She can be contacted at rebecca@hoopgurlz.com.