COLORADO SPRINGS, Colo. -- On Monday, USA Basketball announced the 12 players who will compete at the FIBA Americas U18 tournament in Puerto Rico this summer. The following is an assessment of half of them.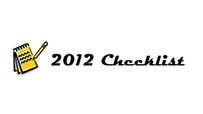 Michaela Mabrey, Holmdel, N.J.: The 5-9 Mabrey made her way onto the team by shooting lights-out and proving to be more of a vocal leader. She has great range beyond the 3-point line and missed only a few shots in the full-court scrimmages. Every time she caught the ball on the wing and had just a glimpse of open space, it was automatic. Her movement off the ball and around screens allowed her to get shots wherever and whenever she wanted them. The defense had to honor her range, and that stretched the ball-side coverage and allowed for an easy skip pass or post entry from the perimeter. Mabrey has an excellent guard skill set that permits her to run the point or stay out on the wings. Her ability to shoot is obvious, but her vocal leadership and knowledge of the game will benefit this team as well.
Breanna Stewart, Syracuse, N.Y.: The 6-3 Stewart is the ultimate matchup problem. She will take advantage of every mistake her defender makes and capitalize. Stewart is a scoring threat as soon as she walks into the gym, and she has the patience to read every situation while staying within the flow of the game. The thing that stands out the most with Stewart is that she is such a team player. When the ball is in her hands, she knows she can score just about any time she wants, but she does not force the issue. She would rather make a good pass to an open teammate than force up a contested shot. If the game is on the line, she asserts herself a little more and she is not afraid to take the big shots. This is a player who can literally do it all.
Morgan Tuck, Bolingbrook, Ill.: The 6-2 Tuck has developed into a very efficient post player with a lot of talent around the paint. She has made great strides since last summer, and her game looked polished at the trials. The comfort level that she plays with allows her to slow the game down and set up her defender on offense. Her offensive skill set also has improved, and she has an arsenal of post moves that she can score with around the basket. She has added distance on her jump shot, better footwork, and even an occasional hook shot when it is necessary. Morgan brings maturity, experience and leadership to the team, and that will be huge with the addition of some younger players to the roster.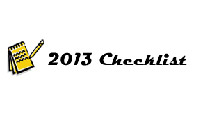 Kendall Cooper, Carson, Calif.: This 6-3 center has a lot of skill and power around the basket. She was able to grab rebounds and finish with contact time and time again. The talent that she possesses with the ball in her hands is very impressive for her size. She is able to stay light on her feet and make a quick power move to create enough space to get her shot off. If her shot is not there, she sees the floor well and makes the skip pass to an open teammate. Cooper also can stretch the defense out because she has good touch from 15 feet and in. The biggest thing that she brings to the team is her willingness to rebound and play with a lot of energy as soon as she steps on the floor.
Allisha Gray, Sandersville, Ga.: Once a one-dimensional shooter, the 6-foot Gray has transformed her game and is a threat anywhere on the offensive side of the court. She has a pure shooting stroke but also has the ability to drive and finish in the lane. Her strong build and explosive moves to the basket keep her defender guessing on what she will do with the ball. You have to respect her jump shot, but as soon as you try to body her up, she will not hesitate to go around you for a quick pull-up or layup. The advantage she has on defense against smaller guards is her upper-body strength and lateral speed. Gray was able to guard anyone on the perimeter, and that will benefit this team because of the physical play in the FIBA Americas.
Jannah Tucker, Randallstown, Md.: The 6-foot Tucker was one of the best pure scorers at the trials. She has shown the ability to consistently knock down the 3, whether it's contested or not. Her strength and size allow her to take advantage of any mismatch and capitalize on a quick pull-up jumper or an aggressive drive to the basket. Tucker has impressive footwork when she sets herself up on offense, and it is equally notable when she fights for position on defense. Her ability to defend the perimeter and body people up in the lane enables her to guard just about anyone on the court. She brings a lot of the intangibles that you cannot teach, and her leadership is invaluable.
Follow us on Twitter, where you can ask questions and get instant updates.
Become a fan of the site on Facebook and get updates in your news stream.
Discuss this on our Message Board.
Rebecca Gray is an intern for ESPN HoopGurlz. She previously wrote a column for the website about her experiences as a freshman on basketball scholarship at the University of North Carolina. She transferred to and played at Kentucky and now plays basketball and golf at Union College. A 5-foot-10, sharp-shooting guard out of Georgetown, Ky., Gray was named Miss Basketball in the state of Kentucky after averaging 25.6 points, 6.3 rebounds, 4.1 steals and 4.8 assists during her senior season at Scott County High School. She can be contacted at rebecca@hoopgurlz.com.