COLORADO SPRINGS, Colo. -- On Monday, USA Basketball announced the 12 players who will compete at the FIBA Americas U18 tournament in Puerto Rico this summer. The following is an assessment of half of them.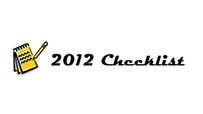 Bashaara Graves (Clarksville, Tenn.): In settings such as tryouts for the USA Basketball roster, attributes such as athleticism can be neutralized because they are common among elite peers. But Graves possesses a combination of athleticism and skill and manages to stand out even among the best of the best. At 6-foot-2, Graves is blessed with a college-ready frame, and with USA Basketball experience already under her belt, Graves has the savvy to use her athleticism to her advantage while still showing her improved skill set on the offensive side of the ball. When she was younger, Graves was a dominant back-to-the-basket post player. As she has matured throughout high school, Graves has continued to develop her ability to score in other areas and is now a much more comfortable high-post to short-corner four player who can step out and make a play off the dribble or knock down the jumper.
Moriah Jefferson, Glenn Heights, Texas: As the U18 trials began on Saturday morning, there was a contingent of U17 trial participants slowly filing into the gym to watch the U18 group kick off its weekend of competition. One of the major topics of conversation among the U17 group was Jefferson, the future point guard of the UConn Huskies. Jefferson seemed to be a crowd favorite as every kid in the gym knew her story. The 5-6 point guard had previously been a part of two USA Basketball trials and had been cut from both teams. Both times, Jefferson responded by forcing her will on all of her opponents in the summer, making a name for herself and earning the respect of her peers. This past weekend, Jefferson seemed at home making plays and running her team. Not only did Jefferson make the team, but look for her to be a focal point as one of the key guards on the U18 roster.
Alexis Prince, Maitland, Fla.: A few months back, the 6-1 forward was turning heads at the McDonald's All-American Game when she won the MVP. This past weekend at the USA trials, Prince continued her success from the spring and showed well, making plays in the halfcourt on offense and using her length as a major deterrent on defense. Prince has the ability to take advantage of any matchup because she can score the basketball in a variety of ways and looks to take what the defense gives her. Prince will certainly be in the rotation of wings playing for this year's U18 team.
Imani Stafford, Los Angeles: The 6-7 center just might be the most talented player in the class of 2012. While her USA U18 teammate Breanna Stewart has the best combination of athleticism, polish and upside, Stafford has the ability to be a game-changer on both sides of the ball with her size and athleticism. Stafford's ability to control the paint by blocking and challenging shots allows her to act as the anchor to any defense. At one point during the trials, Stafford blocked a shot on five consecutive possessions, making it difficult for opposing players to figure out how to score around the basket. Offensively, Stafford is still a work in progress, but she has continued to become more and more polished with her back to the basket. This is the third USA team that Stafford has made, and experiences like these will do nothing but help the future Texas center reach her potential.
Brittney Sykes, Newark, N.J.: As possibly the best athlete in the class of 2012, Sykes has been considered a combo guard throughout her high school career. After a summer in which she was the primary ball handler for her Philly Belles club team and a strong showing at USA U18 trials this past weekend, it is clear that the 5-9 Sykes is slowly but surely making the transition to becoming a primary point guard on the college level. This past weekend Sykes made sound decisions running her team and managing the offense while showing that she has the ability to use her athleticism to create a shot on her own off the dribble. Sykes is one of those prospects who has continued to improve throughout high school, and now with a shot on a USA Basketball roster it will be no surprise if she takes advantage of this opportunity as well.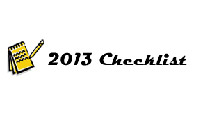 Lexie Brown, Suwanee, Ga. : Although she is known for her smooth perimeter shooting stroke, it was the other parts of the 5-9 guard's game that were on display at the USA trials. Brown showed that she has the ability to be effective at a high level playing on or off the ball. At times, depending on the construct of her team, Brown was asked to play the point guard position and orchestrate the offense and then later move to the wing and find ways to score the ball inside an offensive set. It was her ability to handle both roles that helped her solidify her spot on the U18 national team.

Follow us on Twitter, where you can ask questions and get instant updates.
Become a fan of the site on Facebook and get updates in your news stream.
Discuss this on our Message Board.
Keil Moore is a contributor and national recruiting analyst for ESPN HoopGurlz. He is also the Director of Scouting for the JumpOffPlus.com National Scouting Report - a division of Peach State Basketball, Inc. Moore has been involved in the community since 2007 as a recruiting analyst and trainer. He can be reached at keilmoore@peachstatehoops.com or you can follow him on Twitter @keilmoore.