RIALTO, Calif. -- With several of the Golden State's top players a good 800 miles east of the Los Angeles area -- at the U.S. Olympic Training Center in Colorado Springs, Colo. -- some new faces had an opportunity to steal the spotlight. And during a jam-packed two days of action at the West Coast Premier Spring Invitational, a bevy of Californians did not disappoint.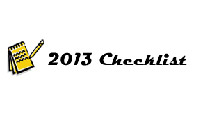 Gabriella Hanson (Fullerton, Calif.), OC Elite: One way to draw attention from scouts if you're not blessed with superior athleticism or height is to make shots. That's where Hanson came up big. The 5-foot-11 wing player and junior at Troy (Calif.) scored well and from different spots on the court. She used her shooting ability to force defenders to close out fast and showcases her balance and touch when she put the ball on the floor. She showed she could score even when she didn't get all the way to the rim, thanks to some terrific footwork and execution on her floater. She didn't force a lot of shots either, waiting instead for the opportunity to take a high-percentage shot.
Briana Ruiz (Roseville, Calif.), Cal Sparks-NorCal Elite: Standing every bit of 5-10, Ruiz is a versatile perimeter player who can play all three positions. While she may not have the prototypical style of a point guard, she has the smarts and ballhandling to play the lead guard spot. But she makes her biggest impact as a scorer on the wing. She has deep range, and with her length and quickness she can get by defenders and make players in the lane. She is one of those players who just has a nose for the ball and can make timely plays, be it jumping a passing lane for a steal or slithering past defenders to snatch an offensive rebound. A year ago she seemed content just taking open shots but she is emerging as a leader and go-to player.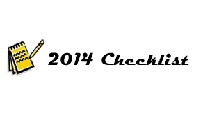 Monique Billings (Corona, Calif.), West Coast Premier: At 6-3, Billings will show up on any recruiter's list of players to keep a close eye on. She is one of the most athletic frontcourt players in the class and she can play the game above the rim. In the right system, she could become a Victoria Dunlap-type, modeled after the player who excelled at Kentucky. Billings can sprint down the floor on the break, and even if she secures the defensive rebound she can get into the paint and secure early post position before her defender catches up. She is a monster on the offensive glass and will draw a lot of fouls in the paint. If she can become a consistent free-throw shooter, expect her to notch regular double-doubles at the college level.
Chyanne Butler (Playa Del Ray, Calif.), West Coast Premier: It may be easy to look over a player who stands 5-5, but overlooking Butler will be a huge mistake. She is one of the quickest players in the class -- and not just with her feet. She has stealthy quick hands and is good for several on-ball steals a game, even against good players. She makes good decisions on the break, and in the open court she is at her best, but also has the ability to break a defender down in the half court. The question with Butler may be if she can handle the bigger, more physical guards at the elite level.
Mikayla Cowling (Benicia, Calif.), East Bay Xplosion: Already committed to Cal, Cowling came out strong and showed why big-name schools were offering her scholarships at such a young age. She has a long, lean frame but has developed the strength to play well with contact on the offensive end. With her length she creates a lot of space and transitions into a mid-range jumper very smoothly. She is simply playing stronger than we've seen in the past and takes over parts of games as we expect players with her athleticism and skill set to do. She's already considered one of the elite players in the class -- and the scary part is she continues to get better.
Morgan Green (Rocklin, Calif.), East Bay Xplosion: Green burst on to the scene last summer with her blazing speed in the open court. The 5-7 point guard is fresh off her sophomore season at Whitney (Calif.) and is showing the poise of an upperclassman. She is every bit as fast and even in transition she has a shifty way about her that can freeze a defender. Green also is expanding her finishing repertoire. As a youngster she used her athleticism to blow by defenders and get to the rim but as the level of competition increases she'll need to score in the mid-ranges, between five and 15 feet. Green showed a nice floater, a weapon that allows her to get shots over the help defender as well as separate from her on-ball defender by changing speeds while shooting.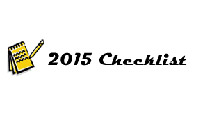 Kennedy Leonard (Southlake, Texas), United Elite: This 5-8 point guard has the two mandatory skills to play the traditional lead guard roll – vision and passing. She loves to have the ball in her hands but she isn't the type to spend a lot of time over-dribbling. She comes off the ball screen well and has the ability and confidence to fit the ball into tight spaces. She will use a dribble or two on the wing to improve passing angles in to the post or to setup a cutter. She did get caught dribbling into the heart of the defense without room to finish and nowhere to dish the ball. In time she'll learn when she can get all the way to the rim and when she needs to pull up. But with her ability to get her teammates the ball, she is one to watch in 2015.
Follow us on Twitter, where you can ask questions and get instant updates.
Become a fan of the site on Facebook and get updates in your news stream.
Discuss this on our Message Board
Chris Hansen is the national director of prospects for ESPN HoopGurlz and covers girls' basketball and women's college basketball prospects nationally for ESPN.com. A graduate of the University of Washington with a communications degree, he has been involved in the women's basketball community since 1998 as a high school and club coach, trainer, evaluator and reporter. He is a member of the McDonald's All-American team selection committee. Hansen can be reached at chris.hansen@espn.com.