FRANKLIN, Tenn. -- The Battle in the Boro has become a staple on the club circuit. With more than 300 teams from all over the country taking part, it is one of the nation's largest club tournaments. Here's a look at seven prospects who stood out during the event: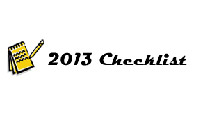 Hannah Dressler (Columbia, Mo.), Missouri Phenom: Simply put, Dressler is a winner. The 6-foot-1 power forward is a productive factor on one of the nation's top club teams. She does a little bit of everything around the rim as a post defender and rebounder who can finish at or around the rim. Dressler even showed the skill to step out and knock down the short jump shot as well.
Kyvin Goodin-Rogers (Campbellsville, Ky.), Kentucky Premier: Goodin-Rogers is considered one of the nation's best power forwards, and for good reason. The 6-2 prospect is consistently hitting the trail 3-pointer then going to the low block to score the basketball. Being able to score in a variety of ways makes Goodin-Rogers a threat on every possession. Not many 4 players nationally bring that type of diverse skill set to the table. Since de-committing from Louisville, she has received offers from yearly conference title contenders, including Florida State, Kentucky and Ohio State.
Stevi Parker (Bixby, Okla.), Oklahoma And One: Like Dressler, Parker is a do-it-all kind of forward. In a game against Boo Williams, the 6-1 forward took at least five charges, keeping her team in a tight battle until the end. Her toughness and grit make her the type of player that college coaches across the country would love to have suit up for them on a daily basis. Parker is a high-energy player who never takes a play off and finds ways to make play after play.
Tesha Smith (San Antonio, Texas), San Antonio's Finest: Smith rebounds as well as any post player in the entire country. At 6-2, Smith isn't as tall as some of the other back-to-basket post players in the class nationally, but she makes up for that with her ability to control the glass. Her presence immediately limits the number of second-chance opportunities that the other team is going to get. With games frequently decided by single digits, a player with Smith's skill can drastically change the outcome of a game.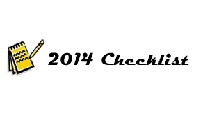 Sydney Brackemyre (Harverysburg, Ohio), Cincinnati Angels: Brackemyre has been one of the most impressive forwards during the club season. From Nike Skills in Indianapolis to the Boro, the 6-1 forward has been effective and productive. She scores it inside and outside and is a big factor on the glass. She's a tough matchup as she willingly posts up smaller guards and faces up on bigger forwards. Her versatility is a big reason why schools from across the country want Brackemyre to join their programs.
Olivia Smith (Yarmouth, Maine), Maine Firecrackers: In a state that isn't known for producing a lot of Division I prospects, Smith is a bona fide next-level forward. At 6-2, she has a nice combination of size and skill, making her a probable power forward in college. Her consistent play on both ends of the floor was noticeable throughout the event. Smith should be able to create match-up issues with her ability to rebound or knock down the trail jump shot.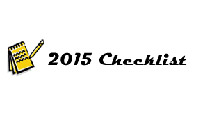 Marina Mabrey (Belmar, N.J.), Epiphanny Prince Demons: Mabrey's bloodline is legit. Her older sister, Michaela Mabrey, will be a freshman at Notre Dame and was a McDonald's All-American in 2012. Marina has a different skill set than her sister, and she should be a force to be reckoned with over the next three high school seasons. In a matchup with Recee' Caldwell, the younger Mabrey showed that she can do a little bit of everything with the ball in her hands. At 6-feet, the talented prospect showed that she can make shots or create opportunities off the bounce. The unique combination of height and skill brings an instant comparison to another McDonald's All-American, incoming USC freshman Jordan Adams.

Follow us on Twitter, where you can ask questions and get instant updates.
Become a fan of the site on Facebook and get updates in your news stream.
Discuss this on our Message Board.
Brandon Clay is a contributor and national recruiting analyst for ESPN HoopGurlz. He is also the publisher of the JumpOffPlus.com National Scouting Report and the owner of Peach State Basketball, Inc. Clay has been involved in the community since 2001 as a recruiting analyst, event operator and trainer. He can be reached at brandonclay@peachstatebasketball.com.