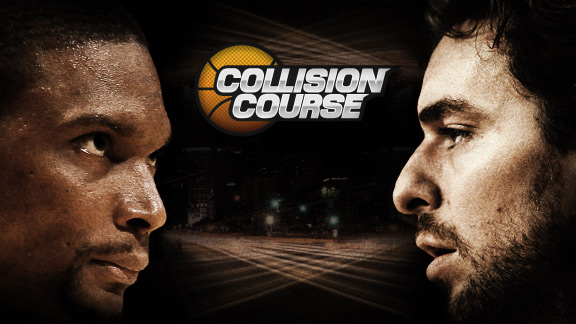 Our experts from ESPNLA.com and the Miami Heat Index will match wits each week in anticipation of the Lakers-Heat showdown Dec. 25.
---
HEAT VS. LAKERS

Dec. 25 @ 2 p.m. PT on ABC
70
DAYS
:
08
HRS
:
58
MINS
:
48
SECS
---

WHAT ADVANTAGE WILL THE LAKERS TRY TO EXPLOIT AGAINST THE HEAT (AND WILL THEY SUCCEED)?

By Brian Kamenetzky
ESPNLosAngeles.com
Land O' Lakers blog

Length.
Despite the Heat's recent run of solid play and the signing of Erick Dampier, they are not a dominant team in the paint by any stretch. Dampier is an upgrade, but at this point in his career, he is not a guy you want to put front and center (no pun intended). Zydrunas Ilgauskas stretches the floor offensively but has obvious limitations at the other end. Joel Anthony is undersized, and so on.
With Andrew Bynum, who will have five games under his belt by the time Christmas rolls around, back on the floor, the Lakers are capable of creating major matchup problems for Miami. When Lamar Odom and Pau Gasol are on the floor together, what will Erik Spoelstra do to counter their mobility, range and ball moving skills? When Bynum is out there, will Miami be able to play the rest of the Lakers straight and avoid the sort of "cheap" weakside points Bynum can pile up on offensive rebounds or the lobs his teammates love to throw?
The big key is the matchup of Gasol and Chris Bosh. While there's no template for how the pairing between the two changes now that Bosh is surrounded by two other superstars, based on their respective profiles, Gasol has an advantage on both ends. Bosh can't guard him one-on-one, nor does he respond well to Gasol's length and mobility. If Gasol can pressure Bosh, it'll create holes for the Lakers to exploit.
The key for the Lakers will be figuring out the best ways to get inside on a very tough defense, how well they move the ball and whether they can knock down the perimeter jumpers I'm sure the Heat will grant.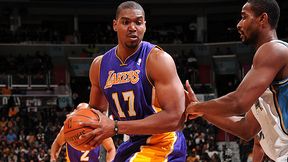 By Andy Kamenetzky
ESPNLosAngeles.com
Land O' Lakers blog

It's fitting this question would be posed just as Andrew Bynum returns, because it underscores where I've always felt Miami would be most vulnerable against the Lakers: size inside. Miami's big three have more pure star power, but the literal big three of Bynum, Pau Gasol and Lamar Odom is what makes the Lakers such a tough matchup for most teams, much less the Heat.
Yes, Chris Bosh has been playing better -- and tougher -- these days, but he nonetheless will have his hands full matched against Gasol, Odom or (at times) Bynum, particularly since he'll be left to defend without a double-team. (Unless the game plan is to leave one of them open on a consistent basis, but that doesn't strike me as particularly wise.)
On the flip side, a double is considerably easier for the Lakers to bring against Bosh if necessary. Big Z's outside shot must be respected, but at the same time, it's preferable to Bosh comfortable from midrange or closer. I will absolutely take my chances with Erick Dampier or Joel Anthony roaming unmonitored. Beyond the increased work on both ends for Bosh, I expect the Lakers to attack him and try to create foul trouble.
The Lakers' size also can be exploited by their players shorter than 6-foot-11. Kobe Bryant can post up Dwyane Wade on the block where he loves to take residence. Strong as LeBron James is, he probably isn't itching for an arm-wrestling contest with Ron Artest. Derek Fisher isn't the easiest dude in the world to push around. With the exception of occasions when Matt Barnes could be pitted against LeBron, it's hard to think of a key matchup in which the Lakers are runts.

By Dave McMenamin
ESPNLosAngeles.com
Archive

It's simple: size. Chris Bosh, Zydrunas Ilgauskas and the uninspiring pair of Joel Anthony and Erick Dampier just don't have the ability to match Pau Gasol, Lamar Odom and Andrew Bynum when the Lakers' trio of trees plant their roots in the paint. By the time Christmas Day rolls around, Bynum will have played in five games and, more importantly, will have mixed in a handful of practices. He should be getting his timing back on the block just in time for the meeting with Miami.
Big Z will create a big matchup problem for the Heat defensively whenever he finds himself on the court having to guard Gasol or Odom. While he might be able to can a few jumpers on the offensive end, he should be exposed whenever Gasol or Odom chooses to put the ball on the floor and go right around him. Similarly, Bosh is a far better scorer than stopper, and Gasol has owned their one-on-one battles in recent meetings.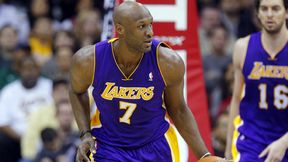 By Ramona Shelburne
ESPNLosAngeles.com
Archive

The Lakers have three premium big men in Pau Gasol, Andrew Bynum and Lamar Odom. The Heat have none. The Lakers try to exploit this advantage against every team. When Gasol and Bynum are on the floor, the Lakers become an elite defensive team and should win every rebounding battle. At the other end, it forces opponents to play in alignments they're not used to. Teams must choose whether to put two bigs in the game -- thereby slowing down their own offense -- or to go small and give up a huge height advantage to either Bynum or Gasol.
The issue is always whether all three of the Lakers' bigs are healthy at the same time. Bynum should have found his timing by Christmas, but he might not be 100 percent just yet. I think the Heat can counter the Lakers' height advantage by having LeBron play more power forward, which would create a tough decision for the Lakers on how to defend him. Odom probably could take on that assignment, but that would mean Gasol or Bynum would be out of the game.

By Arash Markazi
ESPNLosAngeles.com
Archive

The Lakers will have a frontcourt edge against any team they play, but they will especially try to exploit this advantage against the Heat, who are playing without Udonis Haslem and Mike Miller while leaning on the aging tandem of Zydrunas Ilgauskas and Erick Dampier at center.
With the return of Andrew Bynum, the Lakers again boast the longest and most talented front line in the league, with Bynum, Pau Gasol and Lamar Odom making life difficult for the opposition on offense and defense.
The Lakers will be successful in exploiting this advantage against the Heat since Illgauskas and Dampier are well past their prime and Chris Bosh is still softer than Gasol circa 2008.
While the spotlight will be on Kobe Bryant and LeBron James when the Lakers play the Heat, the real battle will be in the paint and the Lakers should win that contest handily.

WHAT ADVANTAGE WILL THE HEAT TRY TO EXPLOIT VS. THE LAKERS (AND WILL THEY SUCCEED)?

By Kevin Arnovitz
ESPN.com
Archive

Some chinks have started to appear in the Lakers' defensive armor. Older and hobbled by injuries, the Lakers are neither as fast nor as long as they've been in previous seasons. While it's silly to say a team's weakness is its ability to stop fast guards (name any guard who can stay in front of Rajon Rondo, Chris Paul or Derrick Rose), the Lakers have been particularly susceptible to quick penetrators during their recent struggles.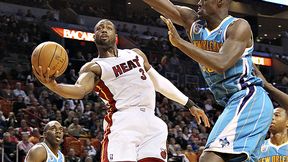 You can't just lay it on Derek Fisher or Steve Blake. The help has been slower and the ball-side pressure not nearly as intense. While the Lakers have been grappling with their mortality, the Heat have been harnessing their speed. They have stopped holding the ball and, instead, have been ravaging teams in both the half court and transition by simply outpacing them to the rim.
Look for the Heat to move the Lakers around in the half court by executing quick early sets -- swings, slip screens for Chris Bosh, and putting Wade and James on the move. Ten days is a lifetime in the NBA, but if the Heat can resist the temptation to catch-and-hold or pound the ball into submission at the top of the floor, they have a good shot at a festive Christmas night dinner.

By Brian Windhorst
ESPN.com
Archive

From a matchup standpoint, the Heat don't have many clear advantages, especially if Ron Artest and Matt Barnes are playing well defensively and Andrew Bynum is reasonably healthy.
But if the Heat can play at a higher tempo than the Lakers and prevent it from being a pure half-court game, it does swing in their favor.
LeBron James and Dwyane Wade are the best transition scorers in the league, and they have to do their thing to beat L.A.

By Michael Wallace
ESPN.com
Archive

The most apparent matchup advantage the Heat have is at small forward, where LeBron James is expected to be the point of attack for the Heat. His ability to get out in transition and attack the paint will be vital for the Heat.
James must not only score and play an efficient floor game, but also get Lakers bigs Pau Gasol, Lamar Odom and Andrew Bynum into early foul trouble. This can't be the bad-shot-taking, settling version of James.
This has to be the do-damage-in-the-lane James, who sets the tone and plays like the two-time reigning MVP against the two-time defending champions.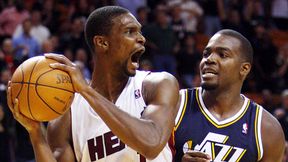 By Tom Haberstroh
ESPN.com
Archive

Ron Artest and Kobe Bryant keep themselves in top shape, but expect LeBron James and Dwyane Wade to exploit the age gap in transition. No one has been able to stop the two-man freight train or slow them down as of late, but the Lakers will hope their transition defense is up to snuff.
One area the Heat will look to maximize is running off defensive boards, where the Lakers rank 25th in the NBA. If you're looking for a chink in the Lakers' armor, that's it. Knowing the steadiness of the Lakers' offense, the Heat will look to push at every opportunity and most of them will come off defensive boards, not steals.
Andrew Bynum is back in uniform, which will help the cause on the glass, but the Heat could neutralize his presence by getting him in foul trouble early with James and Wade's basket attack. The Heat won't blitz the Lakers like they have most opponents, but speed could be the deciding factor.
A COLLISION COURSE MUST-READ:
For LeBron, it's 'us against the world'

By Michael Wallace
ESPN.com
Archive

LeBron James got back to his motivational accounting practices Tuesday.
Only this time, instead of taking mental notes of critics as he did via Twitter over the summer, James shifted his focus to those who chronicle the Miami Heat's daily exploits.
"Where is everybody?" James shouted after Tuesday's practice as he walked toward about a dozen reporters for his afternoon media session. "A few weeks ago, it was what, about a thousand of y'all, 250 of y'all all over us. Pretty soon, won't nobody be here."
James was only joking. We think. But the point he was trying to make Tuesday was that the media flocked, hounded and pounded the Heat when the team was in the midst of that tumultuous 9-8 start to the season that included bickering among players and speculation about coach Erik Spoelstra's future.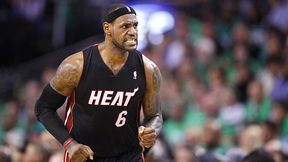 COLLISION COURSE: Week Seven:
What have we learned? »
ANOTHER COLLISION COURSE MUST-READ:
You need Bynum on that floor

By Ramona Shelburne
ESPNLosAngeles.com
Archive

For months the Los Angeles Lakers have waited and wondered about Andrew Bynum. Patiently, because they had no other choice. Carefully, because they don't want to have to wait and wonder about their young center again anytime soon.
This process has become an annual ritual the Lakers would prefer to forsake.
Bynum's injuries have been so frequent, they are almost predictable. His delayed returns have become so predictable, they are growingly frustrating.
Everyone feels for the kid. It's not his fault he keeps suffering these injuries.
But his extended absences have so frequently put the Lakers in bad spots --overtaxing big men Pau Gasol and Lamar Odom -- you have to ask whether Bynum is really worth the $13.8 million the Lakers are paying him this season?