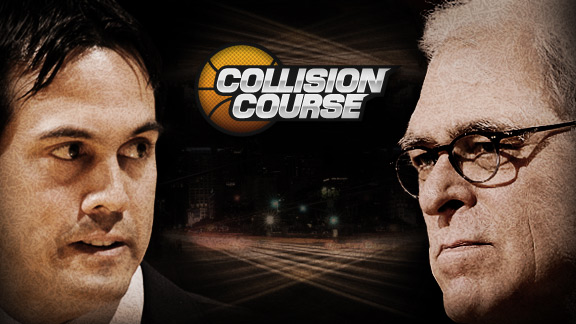 Our experts from ESPNLA.com and the Miami Heat Index will match wits each week in anticipation of the Lakers-Heat showdown Dec. 25.
---
HEAT VS. LAKERS

Dec. 25 @ 2 PM PT on ABC
70
DAYS
:
08
HRS
:
58
MINS
:
48
SECS
---

L.A. WRITERS: WHO WILL WIN AND WHY?

By Brian Kamenetzky
ESPNLosAngeles.com
Land O' Lakers blog

The Heat come in on a roll, having played more good teams than the Lakers. Just as it was with the Cavs last season, the game is probably more important to Miami than to the back-to-back champs. L.A., meanwhile, has Andrew Bynum back in the lineup and showed how positive an impact his presence -- literally, his physical ability to suit up and play -- can make during the recent road trip. The Lakers have slowly but surely improved their defense, and I expect they'll be able to put on a solid show at that end of the floor. As well as any team can, the Lakers are set up to handle Miami's Big Three, or at least make them work.
What I'm curious to see is how the Lakers attack Miami's defense, which has been stifling at times. Will they move the ball and themselves well enough to generate points?
I'll say they will. If the Lakers come out and play up to their standards, they ought to be the best team on the floor. L.A. should win a close one on Christmas.

By Andy Kamenetzky
ESPNLosAngeles.com
Land O' Lakers blog

I think we're looking at a close match taken by the visitors.
Miami has been playing consistently better heading into Christmas and could enter the festivities with nary a December loss. I also think this game means boatloads to the Heat. For a team with title aspirations, this is a measuring-stick game.
For their part, the Lakers have enjoyed a nice roll of late, but not without bouts of inconsistency. I don't know whether that urgency is ever the same for a team with considerably less to prove. Plus, I think it's tough being the home team on Christmas, because you have to juggle two whirlwind events. Presents are opened in the morning -- requiring players to wake up earlier than preferred -- followed by the game, which makes for a full, sometimes emotional day. LeBron, Dwyane and the gang will simply call loved ones from the hotel and call it a day.

By Dave McMenamin
ESPNLosAngeles.com
Archive

The Heat's winning streak could be at 14 and the Lakers' at just six if both teams win out between now and Christmas Day, but don't let that be the ultimate indicator when you try to predict which team will win. On Christmas Day 2008, the Celtics came to L.A. riding a 19-game winning streak while the Lakers had only won two in a row at the time, but the Lakers sent the Celtics back to Boston with a 92-83 loss and a lot to think about.
The Lakers are primed to be streak snappers again this year. It won't be about Kobe Bryant wanting to shift the attention back from LeBron James to himself. It won't be about the Heat wanting to rally around coach Erik Spoelstra after Phil Jackson threw him under the bus earlier this season. It won't be about either team proving which is the "best" in the league because the Celtics, Spurs and Mavericks all will still have better records.
This game will be about rest. The Lakers have three days at home with no game leading up to the Heat's visit. Miami, on the other hand, plays in Phoenix on Thursday, then will fly to L.A. for a couple of antsy nights in a hotel waiting for the big game. Ultimately, this is just a regular-season game, and more often than not, if talent is equal, the team with the freshest legs wins.

By Ramona Shelburne
ESPNLosAngeles.com
Archive

I can't believe I'm saying this, because I think the Lakers are a better team, but I think the Heat will win on Christmas Day because they have more to prove right now.
The Lakers always play on Christmas Day. This game isn't "special" for them the way it is for other teams. The Lakers and Heat have a relatively shallow history as rivals. And thus far, the rivalry between Kobe and LeBron has been more anticipated than actualized.
In other words, I just can't see the Lakers being as "up" for this game as the Heat will be. For the Lakers to be at their best, they have to be motivated as they were two years ago, when they were able exact some measure of revenge on the Boston Celtics on Christmas after losing in the 2008 Finals.
During the summer, Lakers owner Jerry Buss threw down the challenge to his team, saying, "As of now, I feel there's a good chance this could be the best team we've ever had." The message was clear: Buss had spent the money on a team that could and should win another NBA title. He'd done it because that's what Buss always does, but he also did it to match what the Heat had just accomplished in uniting LeBron James, Dwyane Wade and Chris Bosh via free agency. So far, the Lakers have not played with the same sense of urgency their owner demanded of them with that statement.
The Lakers are good enough to turn it on in an instant. But at this instant, the Heat have more to play for.

By Arash Markazi
ESPNLosAngeles.com
Archive

It seems as if both teams have finally hit their stride after encountering early speed bumps, but I'm going to go with the Lakers to win at home.
Derek Fisher said that the Lakers circle only a handful of games on their regular-season schedule, and this is certainly one of them. Everyone likes to point to last year's Christmas Day loss to the Cleveland Cavaliers as an example of the Lakers not always getting up for these games, but the Cavs were never viewed as a rival in the Lakers' minds.
The Miami Heat, however, are a different story. Although there may not be a Kobe-LeBron feud yet and the Heat haven't reached Celtics hatred status, the Lakers have heard nothing but Heat questions since July and have been an afterthought this season despite winning back-to-back championships.
Not only will the Lakers be up for this game, but they also will separate themselves from the Heat with their size advantage in the frontcourt and when their second team ("The Killer B's") made up of Andrew Bynum, Steve Blake, Matt Barnes and Shannon Brown come into the game against the Heat's minimum-wage second unit.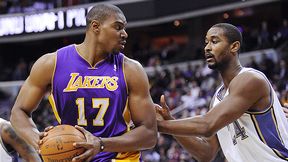 COLLISION COURSE: Week Seven:
What have we learned about each team? »

MIAMI WRITERS: WHO WILL WIN AND WHY?

By Kevin Arnovitz
ESPN.com
Archive

The Heat, by a nose.
Right now, they're the more cohesive defensive unit. They'll have their hands full -- as most teams do -- against the Lakers' front line. But the Heat's top-ranked defense has stifled opponents during the past month by clamping down on passing lanes, applying heavy ball pressure and practicing good communication.
If James and Wade can avoid hero-ball, resist the urge to launch 21-foot jumpers and, most importantly, stay on the move, they should be able to attack the Lakers' defense where it's shaky.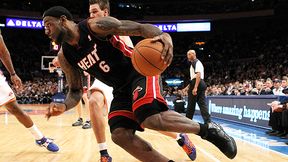 By Brian Windhorst
ESPN.com
Archive

Both teams have new additions with Andrew Bynum and Mike Miller expected to play Saturday. How both contribute could be the deciding factor.
The Heat, like most teams, will have problems dealing with the Lakers' size. The Lakers, like most teams, will have problems if Miami's Big Three are all clicking on offense.
Bynum's ability to complement Pau Gasol and Miller, who will get easy looks, fit right into those strengths.
I lean toward the Lakers winning at home, but the Heat have already played several high-pressure marquee games and mostly played well. They will not be afraid of the stage.

By Michael Wallace
ESPN.com
Archive

The Heat's offseason makeover certainly has caught the Lakers' attention, from Kobe Bryant's off-handed compliment when asked about the hype and attention coming out of Miami to Phil Jackson's poke at Erik Spoelstra's job security.
But now, it's time to play -- not pontificate. The Lakers are at home. They should win the game. It's as simple as that when both teams are this talented, this deep.
Obviously, the regular-season game lacks the stakes of a postseason matchup. But the drama will be at a high level in the Staples Center. The series will even out when the teams meet for the second and final time in the regular season in Miami in March.
And then, let's see if they can decide the ultimate prize in June.

By Tom Haberstroh
ESPN.com
Archive

This game is so closely matched, but I think the Lakers will win a tight one in front of their home crowd. LeBron James and Dwyane Wade haven't faced stifling defenders quite like Kobe Bryant and Ron Artest, and the disciplined veteran team will execute on the defensive side of the ball to lure bad shots from the Heat's star wings.
The Lakers will have to prove that their cake schedule during the past month won't affect their preparation. Heading into Saturday's battle with Miami, they will have played one opponent with a winning record in their past 13 games -- and they lost the game to Chicago. But I don't think the Lakers will have trouble getting up for this game, especially since it's at their home building.
Tactically, the Heat will look to run the Lakers up and down the court, but don't expect Bryant, Artest and Derek Fisher to crash the offensive boards. They will be ready for the Heat's speed. I don't have much confidence in this pick (I rarely do), but home-court advantage could be the deciding factor.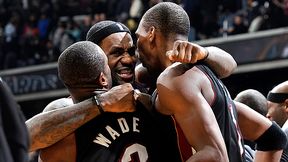 COLLISION COURSE: Week Eight:
Advantages each team will try to exploit »
A COLLISION COURSE MUST-READ:
Ways to beat the Heat

By Tom Haberstroh
ESPN.com
Archive

High-powered offenses typically avoid the midrange area for good reason: It's the most inefficient shot in the game. But curiously enough, the Heat, owners of the fourth-most efficient offense in the NBA, launch long 2s more often than any other team -- and by a wide margin. On average, a typical NBA team takes a shot from 16 to 23 feet about once every four field goal attempts (25.1 percent), according to Hoopdata.com. The Heat? Once out of every three (33.7 percent). No team has a steamier love affair with that shot than the Heat, even though the team's worst conversion rate on the floor is from 16 to 23 feet.
And for defenses, this is a very good thing. To be clear, the Heat are one of the best offenses in the NBA despite their midrange frequency, not because of it. But this trend invokes a riddle. Are the Heat taking long 2s because defenses are giving it to them? Or are they settling regardless of the opposing pressure?
ANOTHER COLLISION COURSE MUST-READ:
Grading the Lakers' first quarter (season)

By Brian Kamenetzky
ESPNLosAngeles.com
Archive

Kobe Bryant's legacy is full of numbers -- points scored, minutes played, games played, assists, blocks, MVPs and, of course, titles. This week we take a look at the most important numbers in Kobe's life this season:
Without question, one is "33," the number of minutes Kobe is averaging this season. The number isn't merely a shade below seven minutes fewer than the 2010 campaign (although significant in and of itself). It's his lowest tally since the 1998 season, when Kobe didn't even start. The value of this reduced run can't be overstated. Kobe's now in his 15th season, only one of which didn't include a postseason. He's played in three consecutive NBA Finals, the first of which was topped off by a Team USA stint. He's also coming off knee surgery and a season when nearly everything head to toe got dinged. Kobe's conditioning and will can be stacked up against those of any athlete in history, but despite a reputation to the contrary, he's in fact a man and not a machine.