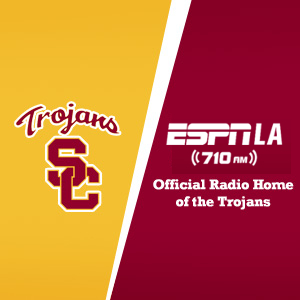 Spend every USC Football away game with ESPNLA at Dave and Buster's!
Come meet and greet Trojan legends and enjoy the best food, games and prizes while Coach Lane Kiffin, QB Matt Barkley and the rest of your Trojans march through the much-anticipated season.
Plus, the ESPNLA 710 Street Team will be on-site giving away sweet swag and prizes, like Dave & Buster's bucks, tickets to an upcoming USC home game, Fantasy Springs getaway packages, and more! Fantasy Springs Resort Casino offers all you need for a fun-filled getaway. Located in the beautiful Palm Springs area.
Trojan fans, check out our photo gallery to see what you're in store for!
Dates, times and legends are subject to change.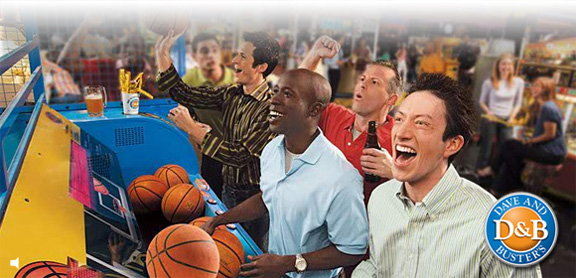 While you watch the games unfold on Dave & Buster's seemingly endless collection of TV's, take advantage of great deals, like their $15.99 Eat & Play Combo!
"Escape into Play" at Dave & Buster's, the only place with a restaurant serving everything from wings to New York Strips, a bar with the best happy hour and a Million Dollar Midway filled with the latest interactive and video games. That's Dave & Buster's.
Happy Hour
Nothing gets you going like a lively happy hour or a relaxing drink at a bar that offers your choice of cocktails, beer, wine and a full menu. Add food and games to the mix and it's time to let loose.
The Million Dollar Midway
With over 200 games to choose from in our arcade, you'll find everything from the arcade classics to the latest and greatest interactive and video games. With a rechargeable Power Card in your pocket and our famous game side service, you win no matter which arcade game you choose to play.