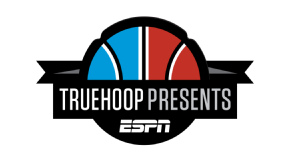 STEPHEN CURRY CURLS into the fetal position atop the 3-point line, grimacing and clutching his right knee with both hands. Following weeks of speculation that the Warriors endured unnecessary wear and tear in pursuit of a 73-win regular season, the unanimous MVP's body has crumbled for the second time in eight days. The Golden State Warriors' worst nightmare has become reality.
Curry's diagnosis will be a sprained MCL on the right leg, and it will force him to miss the next 15 days. A month later, the so-called "greatest team ever" will come this close to sputtering out of the Western Conference finals and ending a dream season in a sudden, crashing halt.
Injuries, once again, have dominated the playoffs. They happen to tired players more often. They are happening more than ever before. And now, they are fueling an exodus of the league's best players from Team USA.
"After a great deal of internal thought and several discussions with my family, the Warriors and my representatives, I've elected to withdraw my name from the list of eligible players on Team USA's preliminary roster for the 2016 Summer Games in Brazil," Curry announced Monday. "My previous experiences with USA Basketball have been incredibly rewarding, educational and enjoyable, which made this an extremely difficult decision for me and my family. However, due to several factors -- including recent ankle and knee injuries -- I believe this is the best decision for me at this stage of my career."
All-Star mainstays LaMarcus Aldridge, Chris Paul, Blake Griffin, Anthony Davis and John Wall are also injury-related Olympic scratches. Others, such as LeBron James, might follow.
Entering these Finals, rotation players (top seven players per team in minutes per game) have missed 61 playoff games in 2016. That's the highest total in the past two decades and three times the rate from 1996 to 1999. In the past five postseasons, 217 games were lost to injury -- a whopping 105 games more than the total in the previous five postseasons, from 2007 to 2011 (112).
Player health -- or lack thereof -- dictates today's NBA conversation; there's as much talk about who's off the court as there is about who's on it. This playoffs, the Clippers' championship hopes evaporated in a matter of minutes when Chris Paul broke his hand in the third quarter of Game 4 of the first round series against Portland. Then, mere moments after Paul kicked the items in his path as he stormed toward the tunnel, Blake Griffin reaggravated the quad injury that had forced him to miss months of the regular season. After going up 2-1, the Clippers lost three straight. Eighty-two regular-season games and seven months of basketball were rendered moot in less than an hour.
There's more. The Miami Heat's dream Eastern Conference finals matchup against LeBron James and the Cavaliers never materialized because Hassan Whiteside's knee buckled in the second quarter of Game 3 of the semifinal series against Toronto, thereby diminishing a team already missing Chris Bosh. When Heat guard Goran Dragic left the court late in his team's Game 7 blowout loss to the Raptors, Heat star Dwyane Wade pulled him aside.
"Look, G, we did everything that we could," Wade said in trying to calm Dragic down. "If you want to go far in the playoffs, you need to be healthy."
This postseason saw six former All-Stars sidelined, including Curry, Paul, Griffin, Bosh, Marc Gasol and Deron Williams. In five of the past six postseasons, a No. 1 seed has lost an All-Star to injury, and that has often torpedoed a powerhouse's championship quest before it got to the Finals (2016 Curry; 2015 Kyle Korver; 2013 Russell Westbrook; 2012 Derrick Rose; 2011 Manu Ginobili). As a result, what used to be the norm in the NBA -- two titans battling it out for the Larry O'Brien trophy -- is now little more than a pipe dream. From 1983 to 2000, top seeds faced each other 10 times out of 18, or about every other year. Not so anymore: In the past 16 postseasons, a No. 1 versus No. 1 has happened only twice, this season and in 2008.
"If you want to go far in the playoffs, you need to be healthy."

Dwyane Wade, trying to calm Goran Dragic after a Game 7 loss
Talent matters. But increasingly, health seems to matter more. According to research by ESPN's Kevin Pelton, dating back to 1978, losers in the Finals have suffered 2.5 more injuries to key players than the champions. Over the past 36 years, only two champions have had a key player who lost more than two games to injury: the 1996 Bulls with Toni Kukoc missing three games in the second round and the 2012 Heat with Bosh missing nine games. Curry and the Warriors are trying to become the third.
For decades, getting injured used to be chalked up to dreadful luck. Injuries, as we say, are just part of the game.
"Is it the Billy Goat? I don't know what it is. Babe Ruth never played for us," Clippers coach Doc Rivers said after his team's most recent injury plague. "We didn't trade him. There's no jinx there. I don't know. It's bum's luck three years in a row."
But what we're learning now is the current high rate of injuries to the hardest working players is no accident. And the league knows it.
---
IT'S MID-DECEMBER in Boston, and TD Garden turns delirious as the upstart Celtics push the defending champion Warriors to one overtime, then another. The Warriors are off to the hottest start in NBA history, 23-0 at tipoff, and they're shredding teams with the sharpshooting of Curry and Klay Thompson, the playmaking of Draymond Green and the contributions from their deep bench. Warriors head coach Steve Kerr has been sidelined with medical issues, but that doesn't appear to matter much. Nothing, it seems, can stop the Warriors.
Yet here they are in Boston, in double overtime in the sixth game of a seven-games-in-13-days road trip that spans 7,500 miles across Salt Lake City, Charlotte, Toronto, Brooklyn and Indianapolis. No other sport in the world would conceive of such a travel schedule. The Warriors trekked a league-high 54,000 miles in just 169 days this regular season. That is nearly double the average MLB team's mileage during a 162-game slate that spans 180 days.
Even so, on this night, though Curry scores 38 points in his worst shooting game of the season thus far (9-of-27), the Warriors escape. "Exhausting but fun," Curry says afterward. "Now I can admit I'm tired. We'll dig deep for tomorrow."
Oh, yeah, tomorrow. The idea has lingered all game that after facing the Celtics, the Warriors need to fly to Milwaukee and face the young-and-rangy Bucks less than 24 hours later, in what is a grueling, road-road back-to-back to close out their long trip. As the Celtics and Warriors tangle in those extra sessions, that Bucks game becomes even more daunting. The Warriors are great, but they're also human. They'll be too fatigued. It's as if they were scheduled to lose.
Sure enough, the dead-tired Warriors, who sauntered into their hotel at 3 a.m., go ice cold from 3-point range (6-of-26) against Milwaukee, trail the Bucks by double digits for most of the night and lose by 13 while a crowd of Bucks fans wearing "24-1" shirts celebrate as if their team has just won the championship on a damp Milwaukee night. Although the richly talented Warriors were the healthiest team in the league the season before, as mindful of rest and sports science as any NBA club, their perfect record was no match for the grind of the NBA schedule.
That was six months ago.
Los Angeles Lakers head athletic trainer Gary Vitti knows the grind all too well. He spent 32 seasons trying to help players fight through it before he retired from his full-time post in April.
"Unfortunately, we'll never really see what these guys can really do," Vitti said recently while sitting in a lounge at the Lakers' practice facility in El Segundo, California, "because they're tired all of the time because of the schedule."
Vitti thinks back to his first year with the Lakers. It's 1984. Pat Riley is coaching Magic Johnson, Kareem Abdul-Jabbar and Michael Cooper, the Showtime Lakers, an up-tempo squad rich in talent that, on most nights, is seemingly unstoppable. But Riley tells Vitti that for the health and well-being of the players, as well as to improve the quality of the game, the NBA needs to do something drastic: It needs to reduce its schedule by 10 percent.
To do so, Riley says, everyone -- from the ball boys on up to the NBA commissioner -- needs to take a 10 percent pay cut. "Would you be willing to do that?" he asks Vitti.
At the time, Vitti is making just $37,000 a year. A $3,700 cut? It just seems too steep. "I can't afford to do it," Vitti replies.
"So that's been the tenor -- that no one is willing to take the pay cut," Vitti says today. "And that's not the players. That's not the coaches. That's not the athletic trainer. No one is willing to do it. But that's what it would take."
With all Vitti has seen in the time since that conversation, he now agrees with Riley: A schedule decrease would reduce injuries and improve quality. Kobe Bryant -- the player Vitti tended to the past 20 seasons, before Bryant, like Vitti, retired in April -- also agrees. But Bryant goes further.
"You can't [just] lose five-to-10 games," Bryant says. "If you're going to do it, you've almost got to go quality versus quantity. If you're going to shorten the schedule, then you've got to shorten the schedule and look to enhance your TV numbers substantially ... because now every regular-season game is worth a s---."
---
UNTIL RECENTLY, BRYANT never considered shortening the schedule. He saw it as something his NBA idols went through, so he would do the same -- no questions asked.
"Until now," he says.
Why now? Because Bryant began to wonder: What has happened to the league, exactly?
The question vexing Bryant is probably the same one gnawing at you: "How were [John] Stockton, Michael [Jordan], Magic [Johnson] and those guys -- how the hell were they were able to play so many damn games and stay healthy? What has happened, generationally -- diet, training, etc. -- where players get more hurt now?"
The answer, Bryant says, is holistic. He considers that today's players spend years playing AAU basketball, some as early as at 8 years old. They play all those games per day during the summer, plus in-season competition, plus many of those players play only one sport, rather than several. He considers the mileage they accrue that prior generations did not.
"Looking back, when I grew up, I played soccer until I was about 14," Bryant says, "and so when I came back to the States [from Italy] when I was 14, that's when AAU was starting to take off, and I literally played basketball all day, every day, every tournament, everywhere, which does nothing but wear the knee cartilage out -- which explains why I didn't have much cartilage left in 2003."
When asked for solutions, Bryant turns logistical: "You shorten the games, you shorten the risk for injury and things of that nature. It definitely helps."
After a beat, he asks, "Can we figure something out from a training perspective and a nutrition perspective to protect players and make up for the damages that have been caused from playing basketball all day every day from a kid until now? I don't know."
---
IT'S THE SUMMER of 2015, and five officials from the league's Manhattan office, headed by Tom Carelli, the NBA's senior vice president of broadcasting, file into a spacious upstairs conference room at the Lakers' practice facility. The officials are in town to meet with a few members of the Lakers' brass to discuss the upcoming regular-season schedule. Vitti is present -- and a bit surprised. In his three-plus decades with the Lakers, he has seen just about everything, but he has never seen the NBA send staffers for an in-person sit-down to discuss the upcoming slate of games.
What Vitti doesn't yet know is the league is launching an outreach offensive and meeting with all 30 teams. Following an injury-marred 2015 Finals, and with growing chatter about the schedule's back-breaking impact on players, the NBA has responded by dramatically reducing back-to-backs and four-in-fives. Although the league has met with teams in person in the past, these meetings, according to NBA officials, are more about a "two-way sharing of information" than any before.
The league officials, armed with numbers-heavy handouts that suggest they're diving deep into the problem, are humble and inquisitive. The topics of discussion include arena availability, national television schedules, competitive fairness and player health and wellness.
One theme dominates the discussion. The officials explain, according to Vitti, that "they're doing everything they can to protect the players and the game, but, by nature of playing eight preseason games, 82 regular-season games, plus postseason games, the schedule is what it is."
They discuss travel across time zones and its effects, as well as the growing body of research that shows exhaustion and injuries go together like peanut butter and jelly. The officials make clear that they know the schedule isn't perfect, that it's a lingering issue, but they want teams to know they're working on it. One could suggest that the purpose of the meetings is twofold: first, to appear knowledgeable and active and, second, for now, to not do much.
---
IT'S AROUND 4 A.M. at the Ritz-Carlton in Denver, and Vitti is walking toward his room. Hours earlier, he was in Los Angeles tending to countless aches and pains while the Lakers played at home before hustling from Staples Center to their gassed up charter plane near LAX. It lifts into the sky around midnight PST and begins its trek toward the Rocky Mountains and across a time zone.
Once their plane lands, the Lakers wait 20-30 minutes before a bus collects them and their luggage and begins the 30-40-minute trudge downtown. Upon departing the bus at their luxury hotel, a cold blast of dry air greets the sleepy players and staffers and jolts them awake. (The air in Denver is so dry that Vitti instructs players to fill their sinks and tubs with water to humidify the air and help them sleep.) Now, as Vitti reaches his room, he looks down to see a fresh USA Today at his door. It features a story from the game the Lakers just played -- written, printed and delivered to his room before he was.
In another 12 hours or so, the Lakers will face the Nuggets. This scene has unfolded several times through the years when the Lakers play a home-road back-to-back that concludes in Denver, and Vitti shares it to relay how common exhausting stretches such as this are in the NBA. Indeed, every league staffer has a tale of travel fatigue.
A former Spurs training staff member who spent years with the organization became so disoriented by the constant 3 a.m. hotel arrivals that he brought a thick Sharpie everywhere so he could tattoo his arm with the latest hotel room number. Soon, Sharpie ink blanketed his forearms. But by the time he stumbled to the correct room, he faced yet another obstacle: His pocket held a half-dozen hotel key cards. "I hope to God," he says, looking back, "that Sharpie ink isn't poisonous."
Down the hall from Vitti in Denver, Bryant settles into his room. The Lakers star will play against the Nuggets for his final game in Denver, and Bryant will score five points in 11 minutes before leaving the game because his shoulder is "really, really achy," he'll say later. The Nuggets will win.
"The one complaint that I would make," Bryant says of the schedule, "would be focused on the sport and not really about me, physically, and complaining about what I have to go through.
"We can give the fans a greater show. If guys were able to get more rest and were healthier and all this other stuff, you wouldn't have players sitting out games, back-to-backs and all this other s---. So everyone would get a maximum performance because players would be extremely well-rested and coming in looking to kick ass every single night and looking to put on a show for [the fans] every single night. The product that the fans would get would be better."
In October 2014, the NBA experimented with a shorter preseason game between Boston and Brooklyn. It was 44 minutes, compared to the usual 48. But LeBron James doesn't think minutes are the issue; the issue is the number of games. "We all, as players, think it's too many games," James said.
Dallas Mavericks star Dirk Nowitzki -- whose team owner, Mark Cuban, has often complained about the tolls of international play -- recommended the schedule be trimmed from 82 games to the "mid-60s." Nowitzki announced in January that he had retired from international play with the German basketball team.
"I always understand that it's about money, and every missed game means missed money for both parties, for the league, for the owners, for the players," Nowitzki says. "I understand all that, and that's why I don't think it's going to change anytime soon."
Says James: "Obviously, I don't know the numbers right off the top of my head, but that would create less revenue. We all know that, without even seeing the books, that less games [means] less concession stands and less selling of tickets and all of that."
In September 2013, Portland point guard Damian Lillard told ESPN: "Of course, if there were less games, I'd be able to play at a higher level because I wouldn't have to play as many games. I'd have more energy and more bounce to my step if I wasn't out there so much. Sometimes you can be worn down."
"You shorten the games, you shorten the risk for injury and things of that nature. It definitely helps."

Kobe Bryant
That is not exactly how NBA commissioner Adam Silver sees it. As he told the media in April, "In defense of our players, every player I know wants to play 82 games. It's their coaches and their organizations that are deciding that they shouldn't be playing 82 games."
A month earlier, while in Los Angeles to announce that the city would host the 2018 All-Star Game, Silver fielded a question on raising the age limit for NBA draft eligibility to 20. After a response that lasted 225 words, he took an abrupt detour.
"I'll add one other factor," Silver began, "which is the more we study the wear and tear on their bodies, we're now seeing the type of injuries in young players that we used to see when they were much older. I think there needs to be more of a holistic response to this. It isn't just about whether the minimum age should be 19 versus 20. I think, as I've said before, we need to get together with the larger basketball community and talk about the number of games these young players, boys, are playing, beginning [at age] 12, 13, 14, often eight games in a weekend at tournaments. For example, I've said before, in Little League, there's a pitch count. And this is a place where historically, at least when I got involved in the league, people were telling the NBA to stay out of youth basketball. I think it's clear now we need to be more involved in youth basketball."
Many of the critiques that Silver mentioned about a schedule he doesn't oversee are primary criticisms of the one that he does. When presented with this notion, Silver demurred. "Looking at all the science right now, it's not clear that the number of games is the issue right now -- at least at 82."
He also pointed to the fact that the NBA has reduced the number of back-to-backs and four-in-fives to all-time lows. That was the NBA's primary talking point until March, when it debuted a new one at a conference in Boston.
---
WEARING A DARK blazer and white shirt, the NBA official stands alone at the lectern and surveys a room that has swelled beyond capacity, with event organizers turning away late-comers trying to squeeze through the doors. It's the second day of the MIT Sloan Sports Analytics Conference, and by the size of the midday crowd -- with many packed together like sardines at the ballroom's rear -- it's easy to imagine that a name-brand giant, perhaps analytics godfather Bill James or Adam Silver himself, is about to speak. Instead, here is Evan Wasch, far from a household name, to discuss the league's 82-game schedule.
The conference, now in its 10th iteration, boasts more than 3,900 attendees, including representatives from all 30 NBA teams and nearly every NFL, MLB and NHL franchise. As the suit-and-tie crowd poured through the doors of the Boston Convention and Exhibition Center to hear coaches, authors, athletes, team owners and tech-giant executives discuss the latest breakthroughs shaping sports, everyone received a tote bag. Inside was a story that quoted Dr. Charles Czeisler, the director of sleep medicine at Harvard Medical School, stating that the sleep impairment due to the NBA's schedule is akin to making players drunk before every game.
If past conferences carried a theme, such as what role analytics played, the focus this time is biometrics, namely how high-tech cameras, gadgets and more can help improve athletic performance, maximize rest and prevent or reduce injury. Perhaps that helps explain why Wasch, a senior vice president of basketball strategy and analytics for the NBA, now faces standing room-only attendance.
Many of the conference's panel discussions feature several speakers, but Wasch runs solo and notes, rather dryly, as he scans the crowd, that the schedule is "obviously a topic that gets a bit of attention in the press." He begins at the beginning: how hard it is to build a schedule in the first place.
"This is a huge math problem," he says, "because what we're trying to do is schedule 1,230 games in 29 buildings across a roughly 170-day season." If you run the numbers, he says, there are more ways to create an NBA schedule than there are atoms in the universe. "It's not even close."
For three decades, NBA executive Matt Winik largely devised the schedule, but now, Wasch announces, the NBA has partnered with KPMG to build a computer program, which will debut that summer, to fill that role. One of the program's primary benefits, he says, is that league officials can create certain "constraints." That means they can tell the program what specifically they do and don't want in a schedule, such as not allowing teams to play three games in three nights or not having teams travel across two time zones to play one game.
"Ultimately, we're mixing what we call a 'constraint cocktail,' and the idea is, how do you create that best cocktail that results in the best schedules you want to see?" As Wasch points to PowerPoint slides that capture the program's interface, he asks that no one photograph them or post to social media.
Before diving too deeply into specifics about the league's latest gadget, Wasch mentions challenges they face. Player health and wellness, the elephant in the room, comes first. He cites that when referencing the league's goals in creating a schedule, yet when he describes the roles of the five-person team involved in the process -- "basketball operations, strategy, broadcasting and team marketing and business operations" -- he mentions no one with a medical or sports science background. It shouldn't be surprising that Carelli, a broadcasting executive, heads the group, given that historically, the process has largely been about making a schedule that works for fans -- in person and on TV -- not players. As one source says, "Follow the money. It's always tied to the money."
In a statement provided to ESPN.com, the players' union says that changing the schedule in the name of rest and health is their goal. That's a decidedly different tune than the one carried for 50 years by power brokers across the sport: "Player health is paramount to us. As we have in the past, we will continue to work with the league to identify potential modifications to the schedule to keep our players rested and healthy so they can perform to the best of their ability for their fans."
As James said in 2014, "At at the end of the day, we want to protect the prize, and the prize is the players. We have to continue to promote the game, and if guys are being injured because there are so many games, we can't promote it at a high level."
In the end, of course, Silver works for NBA owners, and league sources say that while the issue has been brought up in owners' meetings, there's no consensus on it, and shortening the schedule has not been discussed broadly. Other mechanisms are being explored, sources say. Based on comments from Silver and others, reducing games appears to be something of a last resort.
"It's not as simple as just shortening the schedule," one NBA owner says on condition of anonymity. "It's a holistic problem. A holistic approach needs to factor in how you can reduce fatigue-related injuries. The number of regular-season games may be a part of that, but practices, the preseason, workouts, sleep, nutrition and travel are also significant factors in causing fatigue-related injuries and, I believe, will be the first line of attack on the problem by the teams, the players and the league."
To Kobe Bryant, it is that simple: Shorten the schedule. "I'm sure something can be done," he says. "It's just a matter of, do they want to put in the effort to turn the Titanic around?"
---
IT'S MID-MAY at a Chicago gym a few miles from the Bulls' United Center, and Michigan State's Denzel Valentine is hustling around orange traffic cones to complete a timed agility drill. Washington's Marquese Chriss is stretching his arms to have his wingspan measured. St. Joseph's DeAndre Bembry is competing in a 5-on-5 scrimmage. These potential first-round picks in the June 23 draft are among dozens of pro prospects here to be poked, prodded and interviewed in an annual tradition featuring scores of NBA coaches, executives and other talent evaluators.
But for the past three summers, dozens of prospects have also been quietly evaluated by members of P3 and Fusionetics, another sports science-infused company considered to be at the forefront of injury prevention and reduction. Each company has relationships with more than a dozen NBA teams, which helped kick-start their invitations from the NBA to join the combine.
This year, behind a black curtain separating media at the facility and later at a nearby hospital, small teams from each company spend about 15 minutes with a prospect, running him through abbreviated versions of their normal processes. For Fusionetics, that means using something called a goniometer to complete a 10-point range-of-motion assessment, from big toe to shoulder, and punch the findings into an application on an iPad. P3, meanwhile, uses high-tech cameras and motion plates to administer tests that examine, among other things, horizontal and vertical movement. That includes one test in which a prospect drops off a box and then jumps as high as possible.
It's a voluntary process, and in what amounts to a remote biomechanics lab, P3 officials gathers thousands of data points. Fusionetics officials do the same, though they gather fewer. Each examines close to five dozen prospects, and each will break down the information to create recommendations for each prospect based on their findings. That information is sent to the NBA, which disperses it to every incoming rookie in December.
P3 founder Dr. Marcus Elliott has tested hundreds of high school and college basketball players in recent years in his lab, and he is alarmed by how beat up they are. "Most of these guys have had issues that limit their body by the time they get into the league," he says. "And I'm positive that's happening at younger and younger ages because of the loads that are put on them at younger and younger ages. A lot of them just accept it. We'll say, 'You're really underutilizing your left side, and most all your force is going through your right side.' They'll say, 'Well, my left knee never feels that good.' We'll say, 'Well, do you remember what happened to it?' They'll say, 'Nah, it's fine. It's just how it is.'"
Elliott, who has worked for both the New England Patriots and Major League Baseball's league office, says the NBA is "by far the hardest sport on the body that I've ever worked on" because of its dense, 82-game schedule and the ballistic nature of the sport. The "rub some dirt on it" mentality throughout the basketball institution, Elliott says, creates problems for future NBA athletes, especially rookies.
"Maybe it seems fine, and it's just how it is when you're 17. But when you're 22, you can't finish off your left side anymore," Elliott says. "They just play through these things, and they just kind of accept it because they're 'warriors,' and they have this goal [of playing in the NBA]. But the body can't do that very long. We have kids that move as well or better, jump as well or better, cut as well or better than NBA athletes. But part of that speaks to the fact that these things start breaking down earlier. Our 16-year-old athletes shouldn't be able to compete with full-time, eight-figured, 25-year-old professional athletes. You should get better from 16 or 17 to, say, 24 or 25."
Years ago, when P3 began working out players before the combine and the draft, it planned to help strengthen those players and build them up before they faced the combine or individual team workouts. "What we didn't account for is so many of these kids show up, and they're just so beat up. Their experience with us isn't about development. It's a rehab experience," Elliot says. "We're just trying to get their bodies recovered so they can go off and do these team workouts, they can go compete at the combine. It was super disappointing for me that all these 19- and 20-year-old kids are beat up. They've got issues on them already."
In light of Curry's withdrawal, Elliott warns that playing in international competition after a seven-month long NBA season, which for many Olympians can stretch beyond 100 games, can shorten careers in the long run. There's just not enough time to recharge the batteries. And worse, physical imbalances and compensation patterns can fester without proper training and recovery in the offseason.
"Going forward, I'm certain that playing a long NBA season followed by a competitive international schedule will not be a ticket for longevity and long-term productivity in the NBA," Elliott says. "The game has become just too ballistic, too competitive, and too demanding to give up so much of an advantage."
While Curry and James continue to grind in the Finals, Elliott says four dozen NBA players have already vacationed and started rebuilding their bodies at P3's facility during playoff action. For them, refueling the tank began nearly two months ago.
"The only time for these athletes to really reset their bodies from hits, injuries and compensation patterns, and to improve physically is the offseason," Elliott says. "There is clearly a growing recognition of that in the NBA. I really think that undoing compensations patterns and imbalances players have picked up over previous seven months will be a key longevity going forward. The game has become so fast and so competitive that [players who leave] too much slack in physical performance will have a hard time competing or excelling, especially deep into a career."
The league says it is dedicating itself to science more than ever before. That much is clear. But what isn't clear is how the powers that be will react if -- or when -- the science comes back and says the best players in the world are playing too many games, a shared belief of sports scientists not on the NBA payroll.
There's no question that everyone wants to see Stephen Curry represent his country. There's no question that no one wants to see another Finals matchup in which the best players are in street clothes or one in which stars are carried off the floor, like LeBron James was when his body shut down in Game 1 of the 2014 Finals. The question is whether the powers that be will adjust accordingly, even if it hurts the bottom line.