ATLANTA REGIONAL AT ATLANTA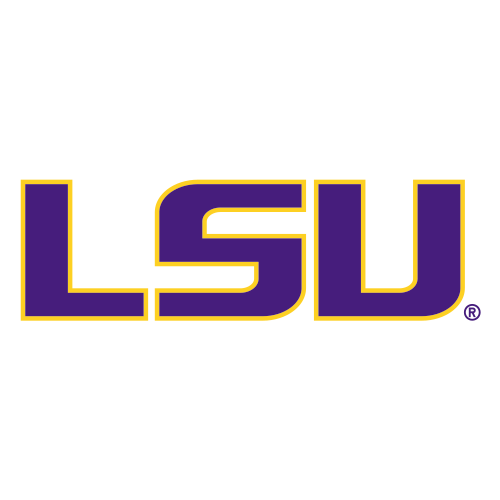 Louisiana Lightning: LSU shocks Duke to reach Elite Eight
ATLANTA (AP) -- No need for LSU and Big Baby to cry in this NCAA
Tournament. The Tigers left the tears for J.J. Redick.
Glen "Big Baby" Davis and a pair of defensive-minded freshmen
have LSU just one win away from the Final Four, stifling Redick and
sending top-seeded Duke to yet another loss in the round of 16.
Davis scored 14 points despite foul trouble, freshman Tyrus
Thomas swatted away five shots and another freshman, Garrett
Temple, shut down Redick to lead No. 4 seed LSU to a 62-54 upset
Thursday night in the Atlanta Regional.
"It feels good, but it's over," Davis said. "There's another
task at hand."
That comes Saturday, when the Tigers (26-8) will face Texas in
their first regional final since 1987. The winner of that one can
book a flight to Indianapolis.
Duke (32-4) is heading home, having flickered out at a familiar
point in the tournament. The Blue Devils lost in the regional
semifinals for the third time in four years.
"This definitely hurts," said a red-eyed Redick, who had one
of his worst games in the finale of his brilliant college career.
"The last four years have been pretty amazing and I didn't want
that to end."
Redick hardly looked like a favorite for player of the year,
making only 3-of-18 shots and finishing with 11 points -- more than
16 points below his season average and equaling his lowest-scoring
game of the season.
Duke's other star senior, Shelden Williams, went out with 23
points and 13 rebounds but his team wasn't nearly as balanced as
LSU, which won the Southeastern Conference regular-season
championship and has its sights on an even bigger title.
If the Tigers can play this kind of defense three more times,
they might just do it for a state still recovering from the
devastation of Hurricane Katrina. Duke made only 18-of-65 shots (28
percent) and finished with its fewest points in a game since 1996.
"That may have been the best defensive effort I've seen in one
of my teams," LSU coach John Brady said.
Redick got his last basket, a 3-pointer off a screen with 3:32
remaining, to give Duke its final lead at 52-51. But that was about
the only bright spot in a grim night for the usually sharp-shooting
senior.
2006 NCAA single-game scoring leaders
35 -- Adam Morrison, Gonzaga vs. Xavier, first round

34 -- Marcelus Kemp, Nevada vs. Montana, first round

31 -- Jean Felix, Alabama vs. Marquette, first round

30 -- Christian Maraker, Pacific vs. Boston College, first round

29 -- J.J. Redick, Duke vs. Southern, first round

29 -- Shelden Williams, Duke vs. Southern, first round

28 -- Patrick O'Bryant, Bradley vs. Pittsburgh, second round

28 -- Brandon Roy, Washington vs. Utah State, first round

28 -- Patrick Sparks, Kentucky vs. Connecticut, second round

27 -- Maurice Ager, Michigan State vs. George Mason, first round

27 -- Adrian Tigert, Wisconsin-Milwaukee vs. Florida, second
"We could have had a better offensive game, there's no question
about it," Duke coach Mike Krzyzewski said. "But LSU had a lot to
do with that."
Redick has done it all before, scoring only five points in a
loss to Kansas in the 2003 regional semifinals. Duke failed to get
over that same hurdle last season, losing to Michigan State with
Redick managing only 13 points on 4-of-14 shooting.
The third time, it was Temple who stifled Redick.
"I was just trying to get a hand in his face and contest all
his shots, or make him pass the ball back out," the freshman said.
"I'm a defensive player. This is what I live for."
Temple could tell that Redick was getting frustrated as one shot
after another failed to find the net.
"When he missed it, he was pretty upset," Temple said. "He
was complaining to the referees about not calling fouls."
After Redick's final hoop, LSU outscored the Blue Devils 11-2
the rest of the way, going ahead for good on Davis' free throw with
2:32 remaining. Thomas came up huge in the final minute, making two
free throws with 43 seconds left, dribbling through two defenders
for a dunk nine seconds later, then rejecting a shot by Greg Paulus
that essentially finished off the Blue Devils.
Thomas also led the Tigers with 13 rebounds.
"Duke's a team that everyone either wants to play for or
against," he said.
Darrel Mitchell, who also had 14 points, made two free throws
with 25 seconds left and Davis scored his final four at the line,
even rebounding his own missed free throw to get back for two more
attempts. The big guy looked longingly at the ball and patted it
like, well, a baby.
The Tigers won despite making only 12-of-23 free throws and
playing much of the second half with Davis and Thomas trying to
stay in the game with four fouls apiece.
LSU hasn't been to the Final Four since 1986 and has never won
it all. Not even Shaquille O'Neal, who played three seasons in
Baton Rouge, could get the Tigers past the second round of the NCAA
Tournament.
Duke trailed much of the game but seemed to gain control with a
10-0 run midway through the second half.
The Blue Devils pulled ahead for the first time since an early
10-8 lead when freshman Josh McRoberts dunked two times in a row
off lob passes to make it 42-40. They pushed the lead to 45-40 and
had a chance to bury LSU when Redick wound up with an open 3 after
a missed free throw.
The ball clanked off the rim, and Mitchell connected on a 3 at
the other end to pull LSU to 45-43 with 8½ minutes to go.
Duke struggled to get
free of LSU's lanky, quick defenders -- epitomized by 6-foot-9
Thomas, who plays even bigger, and Temple, a 6-5 guard who draped
himself on Redick.
Davis, whose 6-9, 320-pound frame is more in line with Charles
Barkley, doesn't fit the mold of his teammates but is the
unquestioned leader in just his sophomore year. The SEC player of
the year even knew what to do at the end, instructing a teammate to
pass the ball to Mitchell so the young team's only senior starter
would have it at the buzzer.
Mitchell hurled the ball off the scoreboard hanging above the
court.
"We didn't get the respect we deserve," he said. "We could
use that as motivation."
The Blue Devils seemed to catch a break when Davis picked up two
quick fouls, heading to the bench with 9:01 left in the first half.
He watched the rest of the period from a chair, but his teammates
didn't wilt their own without their star.
LSU was up 15-12 when Davis took a seat and actually improved on
that margin before the break, leading 31-27 in Duke's
lowest-scoring first half of the season. Williams, with 14 points,
accounted for more than half of his team's offense but got little
help from Redick or anyone else.
Brady clapped his hands when the horn sounded at halftime. Davis
glanced up at the scoreboard and had a smile on his face as he
stepped off the court, despite having scored just four points.
Big Baby had an even bigger smile when it was over.