NIT - CHAMPIONSHIP AT NEW YORK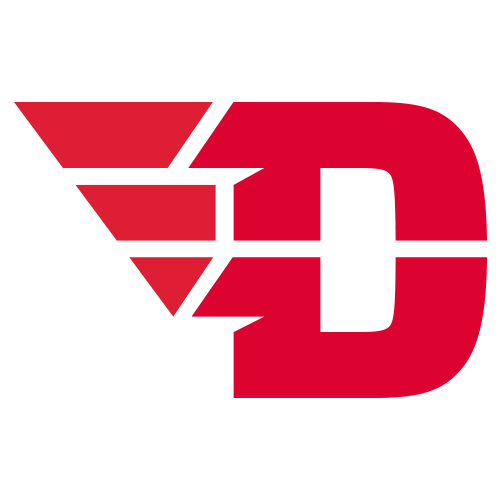 Dayton wins first NIT title since 1968 by stopping UNC's run
NEW YORK -- Dayton players danced at midcourt and then lingered on ladders as they cut down the nets at Madison Square Garden.
Forgive these Flyers for taking a little extra time to soak it all in. They're not as accustomed to trophy ceremonies as the North Carolina team they had just beaten.
Marcus Johnson scored 20 points and Dayton denied last year's national champs another title, topping the Tar Heels 79-68 Thursday night to win the NIT.
"This game kind of is a capsule of our season," coach Brian Gregory said. "Started off great, had some tough times and then just kind of fight through, and ended up very successful at the end."
Relying on depth, defense and some clutch 3-point shooting, the Flyers took home their first title in 42 years and handed North Carolina one more disheartening loss at the end of a lousy season.
"It's a tough feeling right now, there's no question about that. It's been an unusual year for North Carolina basketball," coach Roy Williams said, his eyes red and puffy as he spoke about his seniors. "I've lived a charmed life in the past, and this has been a little tougher. I'm so proud of our guys for coming to play in this National Invitation Tournament and playing so well up until today and getting us to this point. We just didn't finish the job."
Reserve guard Paul Williams added 16 points for No. 3 seed Dayton (25-12), which bounced back from a disappointing regular season of its own to win its third NIT title and first since 1968 under coach Don Donoher.
Picked to win the Atlantic 10 Conference, the athletic and experienced Flyers faded late and missed the NCAA tournament before turning things around and finishing on a high note.
"We struggled through the season. But being in the NIT, we stayed positive and we showed we have heart and character," said Chris Johnson, selected the tournament's most outstanding player. "It shows today that we are a good team. We just won a championship."
Will Graves shot North Carolina back into the game in the second half, finishing with seven 3-pointers and 25 points for the fourth-seeded Tar Heels (20-17), who started the season hoping for back-to-back NCAA crowns.
Chris Wright had 14 points for the Flyers, as did Chris Johnson -- who scored 22 in a semifinal victory over Mississippi.
Including the Rebels and Tar Heels, Dayton beat four teams from BCS conferences en route to the championship. Cincinnati and Illinois were the others.
"Love their intensity and enthusiasm and how hard they have played," Roy Williams said. "We have had teams like that in the past that have played really, really hard, and very talented. Also, I think we started playing hard once we got in this NIT."
The Tar Heels fell short in their attempt to grab a somewhat dubious piece of college basketball history. A victory Thursday night would have made them the first team to follow up an NCAA national championship with an NIT crown the next year.
With officials discussing expanding the NCAA tournament to 96 teams as soon as next year, this could be the last NIT, an event with a rich history that dates to 1938.
NCAA vice president Greg Shaheen said Thursday no decision has been made about the future of the postseason NIT, which is operated independently by the NCAA.
"Might be a fitting way to end it, for us to win it," Gregory said.
How down-and-out were these Tar Heels heading into the postseason? When the 32-team NIT draw was announced, they opened at 35-1 odds to win the title.
And while Dayton has been a regular in this event, it was strange to see North Carolina on the college basketball undercard this time of year. One of the sport's true heavyweights, the Tar Heels own five NCAA national championships, including an 89-72 victory over Michigan State in last year's title game.
Tom Izzo and the Spartans are back in the Final Four, set to play Butler in Indianapolis on Saturday. North Carolina was left to chase a consolation prize following a 16-16 regular season wrecked by injuries, leaky defense and a string of embarrassing losses.
The blue bloods from Tobacco Road still have one NIT title, which came in 1971.
Every time North Carolina got close in the second half, Dayton had a response.
Tar Heels guard Marcus Ginyard missed a contested layup that could have tied it at 59, and Paul Williams hit one of his four 3s on the other end with 7:46 left.
A 3-pointer by Graves cut UNC's deficit to 67-63 with 3:37 remaining, but Chris Johnson countered with a 3 of his own and a follow-up dunk to put Dayton up by nine with 2:50 to go.
North Carolina, which committed 15 turnovers, never got closer than five the rest of the way.
"Our guys played with great toughness and desire," Gregory said. "We answered everything they threw at us."
This was Dayton's 22nd appearance in the NIT, second only to St. John's (27). The Flyers also won it in 1962.