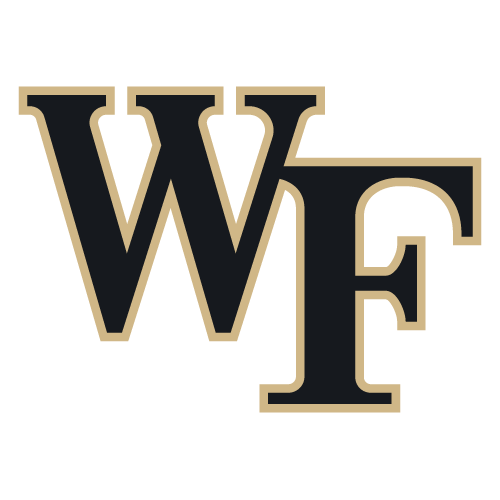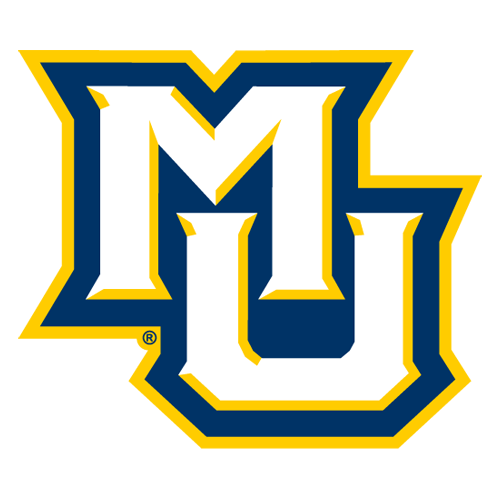 Marquette puts away Wake Forest in second half
MILWAUKEE (AP) -- Marquette needed Robert Jackson and Scott
Merritt to be at their best.
The two post players certainly were, combining for 35 points,
and Dwyane Wade had 18, including a memorable 1,000th point, as Marquette (No. 14 ESPN/USA Today, No. 15 AP) beat Wake Forest (No. 15, No. 14) 68-61 on Sunday, the Golden Eagles' 28th consecutive home victory.
"I would say it was (their best game) because they had to guard
really good (players)," Marquette coach Tom Crean said, referring
to Jackson and Merritt.
Jackson had 19 points and 11 rebounds, and Merritt added 16
points and nine rebounds as Marquette won its ninth straight game
and ended Wake Forest's four-game winning streak.
Wade's milestone came on a breakaway dunk, his third of the
game, that was part of an 8-0 run that gave Marquette (17-3) a
53-43 lead. Wake Forest (16-3) closed within four points twice over
the final two minutes before the Golden Eagles wrapped it up from
the free throw line.
Fans chanted "One more year," an obvious reference to the
possibility of Wade jumping to the NBA after completing his
sophomore season.
"They always chant 'One more year' but I've got two more years
left," Wade said.
Then, asked if that meant he was coming back for certain in
2003-04, Wade said, "No comment."
Josh Howard scored 14 of his 20 points in the second half and
Taron Downey added 10 for the Demon Deacons, who average 81 points
a game.
Wake Forest scored the first five points of the second half, all
by Jamaal Levy, to take its only lead at 31-29. Marquette scored
the next 11, starting with two field goals by Jackson and ending
with Travis Diener's 3-pointer for a 40-31 lead.
Wake Forest answered with a 7-0 run to close within two. Then,
when it was 45-43, Merritt scored consecutive baskets and Wade's
slam made it 51-43. The run was capped by two free throws by
Merritt as Marquette built its biggest lead.
It proved to be enough to hold off the Deacons.
"Every time we made a run, they answered," Wake Forest coach
Skip Prosser said.
The Golden Eagles led by as many as seven points and didn't
trail the entire first half, which ended 29-26. Wake Forest stayed
close despite foul problems on center Eric Williams, who had three
called against him, two within 20 seconds. Williams played only 23
minutes, fouling out with 2:06 left after scoring four points.
The Deacons lost despite outrebounding Marquette 48-35 as Levy
grabbed 12 and Howard 10.
But Wake Forest shot only 33 percent (22-of-66), failing to take
advantage of a 37 percent (21-for-57) effort by Marquette. The
Deacons also had 17 turnovers to Marquette's 12.
"I thought both teams guarded hard and you could see that in
the shooting percentages," Prosser said.
Crean said the game's festive atmosphere with an announced crowd
of 17,370 had "a March feel to it."
"It was a hard-fought game and we knew it would be," he said.
"It's the best team we've played this year. ... And that's what
makes this win so special for us. It was a great win."
UW-Milwaukee Panther Arena
1:30 PM, February 9, 2003
Attendance: 17,370
Capacity: 12,700
Referees:
Jim Burr
Mike Kitts
Mike Wood
2022-23 Atlantic Coast Conference Standings
2022-23 Big East Conference Standings
Men's College Basketball News