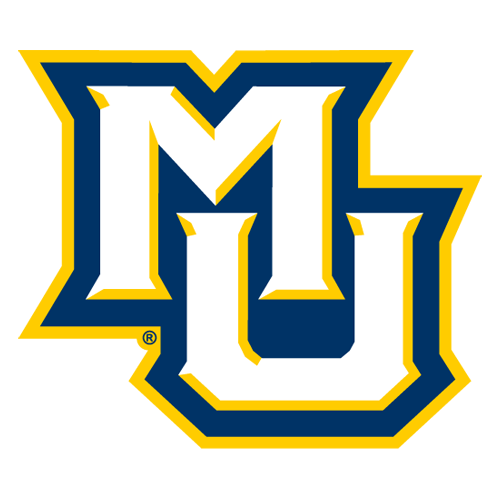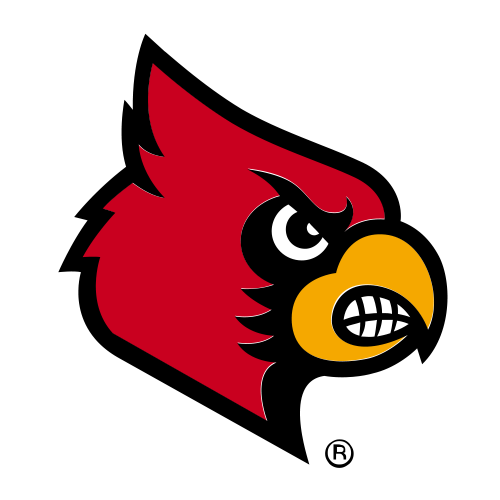 Golden Eagles dig out of big hole, sink Louisville
LOUISVILLE, Ky. (AP) -- No. 10 Marquette (No. 11 ESPN/USA Today, No. 10 AP) took a huge step toward its first Conference USA title on Thursday night.
Meanwhile, Louisville (No. 9 ESPN/USA Today, No. 11 AP) can't seem to stop its late-season
slide.
Dwyane Wade scored 28 points and Scott Merritt added 18 as the
Golden Eagles came from 19 points down to beat the Cardinals 78-73.
Travis Diener added 16 points and four assists for Marquette
(21-4, 12-2 Conference USA), which won for the 14th time in 15
games. The Golden Eagles have a game-and-a-half lead over Memphis
in the overall league standings with two home games left.
"We played with great heart, great resiliency," Marquette
coach Tom Crean said. "This is a complete team effort."
Wade hit a free throw with 23.4 seconds left and Louisville's
Reece Gaines, after faking a defender to get himself open, missed a
3-pointer with 10 seconds remaining that could have tied the game.
Diener hit two free throws with 6 seconds left to clinch the
win.
"We never gave up. We always felt like we were going to win,"
Diener said.
Wade also led the Golden Eagles with seven assists and had eight
rebounds, outduelling Gaines, his main competition in the race for
the league's player of the year.
Gaines, the hero of Louisville's 73-70 win at Marquette on Feb.
15, scored only 12 on 4-of-11 shooting for the Cardinals (19-5, 9-4
Conference USA), who lost for the fourth time in five games after a
17-game winning streak.
"If Dwyane Wade didn't put an exclamation point on what type of
player he is, I don't know what will," Crean said. "He defended,
rebounded and scored. He really got a lot of things done."
Freshman Francisco Garcia scored 24 for Louisville and Ellis
Myles had 12 points and 11 rebounds before he left the game with a
knee injury with 1:15 left.
Louisville coach Rick Pitino did not immediately know Myles'
status, but feared he was gone for the season. Myles is
Louisville's leading rebounder, with 7.7 per game.
"It was a big blow for the team to see him go down," Gaines
said.
The Cardinals led 42-23 in the first half and by 11 at halftime
before the Eagles came roaring back.
Louisville led 57-45 after a fast-paced first three minutes of
the second half.
But the Eagles went on an 18-4 run over the next four minutes,
holding the Cardinals to a single field goal. Merritt gave
Marquette its first lead with a basket in the lane with 10 minutes
left.
"We threw away the stat sheet at halftime," Crean said. "We
wanted to start all over again."
Myles kept the Cardinals close with three rebound putbacks. But
Wade had eight points in a five-minute span to put the Eagles up
74-70.
"It was a big-time game. I tried to step up to the challenge,"
Wade said.
Garcia scored on a drive -- just his third basket of the second
half -- to keep Louisville within two.
Merritt sank a free throw with 2:29 left, and the teams each
failed to score before Myles' injury. He screamed in pain and
pounded the floor after falling awkwardly. He left the game on a
stretcher.
Luke Whitehead hit a free throw and Steve Novak missed a
3-pointer with 40 seconds left, but Louisville freshman Taquan Dean
missed one 15 seconds later.
Early on, the Cardinals' defense smothered Marquette, forcing
six turnovers in the first eight minutes.
The Golden Eagles stayed within seven until Gaines' two free
throws with 8:17 left made it 23-14 and started a 7-0 Louisville
run.
The lead reached 42-23 as the Cardinals' swarming pressure
continued to generate Marquette miscues and easy baskets.
Louisville scored 16 points off 14 Marquette turnovers in the first
half.
"We got a little impatient, a little erratic in the first
half," Wade said.
The Eagles turned up their defense to finish the half with a
12-2 burst. The Cardinals missed five of their last six first-half
shots and led only 46-35 at the break.
Marquette had only four turnovers in the second half and only
one in the final 11 minutes.
"We played a lot of great basketball tonight," Crean said.