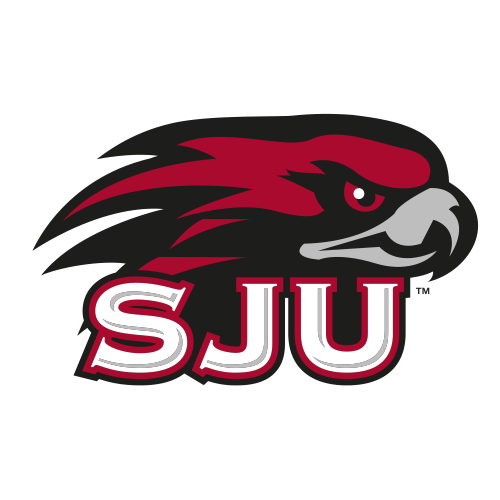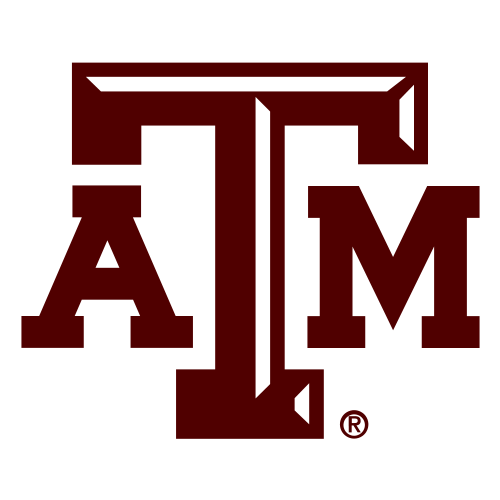 Hawks outlast Aggies, advance to NIT semifinals
COLLEGE STATION, Texas -- Coach Phil Martelli and tiny Saint
Joseph's were just three points and a few seconds short of last
year's Final Four.
With a new and less-talented cast of contributors, the Hawks
finally made it there -- in the NIT, that is.
"I thought last year ... was amazing," Martelli said Wednesday
night after a 58-51 victory over Texas A&M. "But I think what this
team has accomplished this year might be more amazing."
Pat Carroll scored 22 points and Dwayne Lee added 13, including
a big 3-pointer with 76 seconds left, to lead Saint Joseph's to the
win in the quarterfinals.
Lee drilled a 3 from the corner that gave the Hawks a 51-46
lead, then he made two free throws. Carroll added four straight
free throws to clinch the victory.
Saint Joseph's (23-11) advanced to the NIT semifinals in New
York and will face Memphis, which defeated Vanderbilt, next Tuesday
night.
The Hawks have regrouped nicely after making the NCAA's regional
final last year behind NBA first-round picks Jameer Nelson and
Delonte West. They started 3-6, including a season-opening 40-point
loss at Kansas, but went on to win their fifth straight Atlantic 10
division title and played in the conference championship game.
Now Saint Joe's is on its way to New York for the first time
since 1996, when the Hawks lost in the NIT championship game.
"There's nothing half-baked about this tournament," Martelli
said. "You're either all the way in or get out because there's a
lot of guys that still want to play basketball."
Antoine Wright led A&M with 21 points in what could have been
his final college game. The 6-foot-7 junior will seriously consider
an early jump into the NBA draft.
"I don't think right now is the time to ask," said A&M coach
Billy Gillispie, cutting off a reporter's question to Wright. "Let
him feel terrible about losing tonight. With respect for Antoine,
not for respect to me."
Playing their fourth game in eight days and seventh in 14, the
Hawks managed to hold off the Aggies with another smothering
defensive effort and some timely baskets by Carroll.
Saint Joe's, holding NIT opponents to just 51 points, hardly
ever gave A&M an open look at the basket. The Hawks banged around
Wright and freshman center Joseph Jones throughout the game and
relied on their defense because their offense never got on track.
They had as many field goals as turnovers (6) in the unsightly
first half, shooting just 26 percent and making only one field goal
from inside the 3-point arc. But Saint Joe's still went into the
break with a 27-19 lead, mostly because A&M shot only 32 percent,
and Jones and point guard Acie Law got in early foul trouble.
Early in the second half, Law started an 11-0 run with a layup.
Marlon Pompey ended the spurt with a short jumper, giving A&M its
first lead at 32-31 and rousing the school-record crowd of 13,151.
In between, Wright took control on both ends of the floor,
making a deep 3 over Carroll and then forcing Carroll to shoot an
airball as the shot clock expired on the next possession. Wright
later poked away a pass and drove in for a three-point play,
cutting Saint Joe's lead to 40-39.
"He was an amazing defender," Carroll said. "He stuck with me
the whole time."
But Carroll recovered to keep the Hawks from collapsing down the
stretch, coming off a screen for a 3 and snaking his way into the
lane for jumper.
Saint Joe's center Dwayne Jones broke open the game by making a
thunderous two-handed slam despite being fouled. He made the free
throw to complete the three-point play, giving the Hawks a 48-44
lead with 2:25 left.
Jones finished with seven points, 11 rebounds and four blocks,
and totally frustrated his counterpart. Joseph Jones, who averaged
19.5 points in the previous two NIT games, had only eight points on
2-of-10 shooting.
"Dwayne Jones was the Atlantic 10 defensive player of the year
for a reason," Martelli said. "We encouraged him to try and go
block a shot early on to see how he responded."
The Hawks came up with a dramatic end to an improbably
successful first season by Gillispie. The Aggies made the nation's
biggest turnaround with a 14-game improvement from the 7-21 finish
last season that got Melvin Watkins fired.
A&M hadn't advanced so far in the postseason since 1982, when
they also lost in the NIT quarterfinals.
"As crazy as that sounds, we didn't think we would be a few
shots away from the Final Four," Wright said, cracking a smile.
"As much as I hate to say he's right, Coach is a winner. He
brought a winning attitude to our team."
The Aggies dropped to 17-3 at Reed Arena this season, with its
only other losses coming to Oklahoma State and Oklahoma.