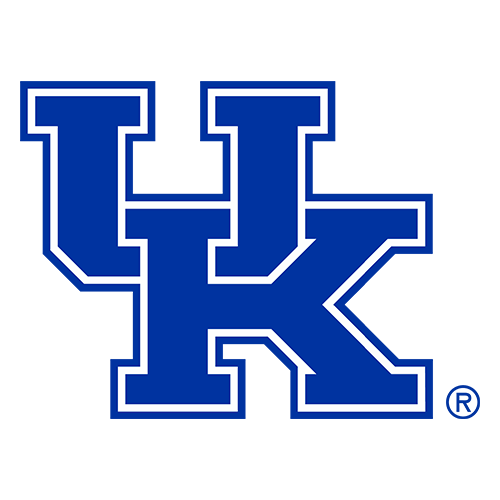 Indiana's Davis notches first win against Kentucky
INDIANAPOLIS (AP) -- Indiana coach Mike Davis hopped around,
stomped his feet, argued with officials and then, finally, rewarded
his players with hugs.
Davis overcame his most difficult obstacle as a head coach,
beating Kentucky, with a perfect script.
Marco Killingsworth had 23 points and 11 rebounds, A.J. Ratliff
added a career-high 21 points, and the Hoosiers (No. 16 ESPN/USA Today, No. 18 AP) used a
relentless defensive effort to rout No. 15 Kentucky 79-53 on
Saturday -- ending Davis' five-game drought against the rival
Wildcats.
"It feels good because when the scores come on, I don't have to
turn it to the Oxygen channel or something," Davis said.
"My wife knows and everyone knows that, in the past, I don't have
the TV on anything that has basketball scores on."
That's because the Kentucky game has been more like a nightmare
than a game for Davis.
Five straight losses to the Wildcats always seemed to fuel
speculation about his job security, but as much as the defeats
hurt, there were Davis' memorable outbursts -- he once ran onto the
court and berated an official and another time questioned whether
he was the right man to lead the Hoosiers (5-2).
On Saturday, Davis had all the right answers.
Ratliff delivered a big-time game in his first start of the
season, and Killingsworth showed he could find open teammates
quicker when Kentucky (6-3) tried to double team him. The
combination put the Wildcats on their heels from the opening tip,
and Indiana responded with its most lopsided victory in the 49-game
series.
"They were obviously hungrier, more aggressive than we were,"
Kentucky coach Tubby Smith said. "When you go 2-for-27 [on 3s] and
have four assists and 19 turnovers, you're not going to beat
anybody."
Somehow Davis got his Hoosiers to again play with the passion
and persistence that almost helped them upset No. 1 Duke last week,
and the changes were immediately noticeable.
Rather than settling for long jumpers, the Hoosiers patiently
worked for good shots and embarrassed the Wildcats in front of a
crowd topping 28,000 -- half clad in Kentucky blue, the other half
in Indiana red.
The Hoosiers scored 25 points off Kentucky turnovers and the
Wildcats missed their first 20 3-pointers.
"When they beat you, they're always bragging," Killingsworth
said. "One of their guys said 'It's about time you all beat us.' I
said, 'You can say whatever you want, but you've got to go home
five hours with a loss."
Killingsworth, who had never beaten Kentucky in three seasons at
Auburn before transferring to Indiana, celebrated by grabbing Davis
around the neck and put him in a mock chokehold as time expired.
But the Hoosiers managed to keep their emotions in check
Saturday -- something they didn't do at the start of the Duke game.
They also maintained their poise after building a big lead,
something they failed to do Tuesday when Indiana State upset them.
It was a far different performance from Tuesday's lackluster
effort.
Indiana was relentless on defense, forcing turnovers and
contesting shots. The Hoosiers took care of the basketball and
played hard.
They took control early, using a 12-2 run to build a 16-8 lead,
followed that flurry with a 9-0 run that made it 25-12 and closed
the half by scoring the final five points to take a 35-19 lead.
It was Kentucky's lowest-scoring half since Jan. 19, when it
scored 16 against Mississippi, and the Wildcats were 0-for-12 from
3-point range.
Rajon Rondo was the Wildcats' top scorer, finishing with 21
points, most coming after the outcome had already been decided. He
missed Tuesday's game against Georgia State because of strep throat
and didn't look 100 percent.
"We didn't play with intensity and we didn't shoot the ball
well at all," Rondo said.
The Wildcats rallied in the final six minutes, using an 18-6 run
to get within 59-47 with 3:21 to go. Davis appeared rattled,
grabbing his head and pleading with his players to be sharper
against the Wildcats' full-court press.
But Kentucky could not get any closer, and Davis sweated out the
final moments until Killingsworth grabbed him around the neck.
"My assistants wanted me to start putting subs in, but I was
like 'Hey, we haven't won yet," Davis said. "With about 30
seconds left, I was wondering if they had a 24-point play in them.
But it feels good to win."