AUSTIN REGIONAL AT WORCESTER MA
| | 1 | 2 | OT | T |
| --- | --- | --- | --- | --- |
| UVM | 19 | 32 | 9 | 60 |
| SYR | 23 | 28 | 6 | 57 |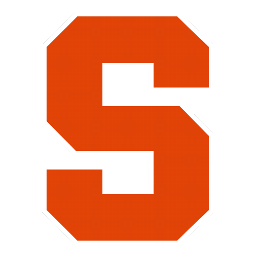 Catamounts earn first NCAA Tournament victory
WORCESTER, Mass. (AP) -- Tom Brennan would have retired a happy man regardless. But his 264th victory at Vermont made his impending departure a whole lot sweeter.
| | |
| --- | --- |
| Matchup | Number |
| 11 over 6 | 22 |
| 12 over 5 | 27 |
| 13 over 4 | 17 |
| 14 over 3 | 14 |
| 15 over 2 | 4 |
| 16 over 1 | 0 |
The wildly popular coach cried openly Friday night after his 13th-seeded Catamounts earned their biggest victory in school history. Germain Mopa Njila and T.J. Sorrentine hit consecutive 3-pointers in a 48-second span of overtime as Vermont upset Big East champion Syracuse 60-57 in the first round of the NCAA Tournament.
"When that went in, I thought I might burst," Brennan said of Sorrentine's long 3 from the top of the key. "I thought you might find me in pieces around the arena because there's no drug, nothing in the world that is that feeling. There's nothing that can make you feel like that except competition and going through a lot with your guys, especially ones you love."
When Gerry McNamara missed a desperation 3 from the top of the key in the final seconds, the Cats had their first NCAA Tournament win. They swarmed together and hugged in celebration, jumping up and down as Brennan raised his right arm in a triumphant salute to the team's legion of fans shouting in the stands.
"People are going to say we shocked the world, but to this group of guys, we knew we had a shot to win this game," reserve Alex Jensen said as the players doused each other with water in the jubilant locker room. "Everybody was sending Syracuse to the Final Four, but we knew we could win this game if we played the way we did."
Mopa Njila finished with a career-high 20 points, Sorrentine had 17 and Taylor Coppenrath added 16 for Vermont. The Catamounts will face fifth-seeded Michigan State in the second round Sunday. The Spartans beat Old Dominion 89-81.
Fourth-seeded Syracuse (27-7) had hopes of making the Final Four for the second time in three years.
"It's going to keep getting better and better," Vermont center Martin Klimes said. "We did the first step. We're going to get some rest right now and prepare for the next game. It's not over."
Syracuse coach Jim Boeheim left the court with his head down, and his players followed.
"They just outplayed us," said forward Terrence Roberts, who had seven points and seven rebounds. "They hit some clutch shots down the stretch. That's what buried us."
Brennan paced back and forth in front of the bench, thrusting his fist in the air each time the Catamounts took the lead, and the Vermont players were told by the officials several times to stay on the bench.
Syracuse never got on track, committing a season-high 24 turnovers. Hakim Warrick ended the final game of his impressive career with 21 points and 12 rebounds, his 16th double-double of the season, but he had 10 turnovers. McNamara had 11 points but was 1-for-7 on 3-pointers and the most distraught of the Orange.
"Sometimes, you just don't have it," McNamara said.
Vermont played a deliberate game, slowing the pace and never allowing the Orange to make a run. McNamara struggled to find open looks and the Catamounts dominated the glass early to stay close. The game was tied 11 times and there were eight lead changes.
Warrick struggled to find space in the lane. He didn't score in the second half until he tipped in his own miss to tie the game at 45 with 3:48 remaining.
After consecutive dunks by Warrick gave the Orange a 51-49 lead with 1:14 left, Coppenrath tied the game at 51 when he hit a long jumper with 55 seconds left.
The Catamounts then got the ball back with a chance to take the lead, but Mopa Njila stepped on the baseline -- negating his go-ahead layup with 3.7 seconds left.
The Vermont coaches threw their pens and clipboards against their seats in frustration. McNamara missed a 3-pointer in the final seconds to send the game into overtime.
Sorrentine hit a 3-pointer from about 25 feet with 1:06 left in overtime to give the Catamounts a 59-55 lead. After Klimes made 1-of-2 free throws for a 60-57 lead with 13 seconds left, McNamara took a wild 3-point shot and missed, ending any chance for the Orange.
Attendance: 13,009
Capacity: 13,452
Referees:
Verne Harris
Reggie Cofer
Tim Nestor
2022-23 America East Conference Standings
2022-23 Atlantic Coast Conference Standings
Men's College Basketball News