CHICAGO REGIONAL AT CLEVELAND OH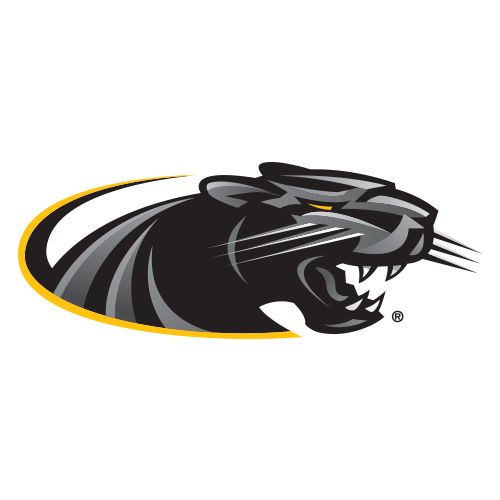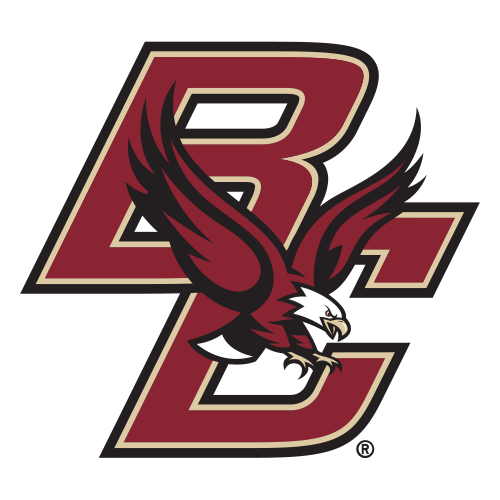 Panthers stun Eagles, earn date with top-seeded Illini
CLEVELAND (AP) -- Bruce Pearl's eyes welled up and his throat
tightened the moment he heard Boston College's fight song. Nothing
makes him cry quicker than "For Boston."
But a few hours later, Wisconsin-Milwaukee's coach, who once
stuffed himself inside the BC eagle's mascot suit for a game,
clapped his hands to another sentimental tune -- one without a
title.
"It's just called the UWM fight song," said a Milwaukee band
member, showing the sheet music.
On Saturday they were singing it from Madison to Menomonee
Falls.
Joah Tucker scored 23 points, Ed McCants had 18 and Adrian
Tigert 16 as the 12th-seeded Panthers sprung their second NCAA
Tournament upset in three days, an 83-75 win over Boston College in
the second round Saturday.
Given little chance in the opening round against Alabama from
the SEC or against the Big East's regular-season champions,
Milwaukee (26-5) gave the nation's mid-major programs another
moment to savor this March.
"We're going to the Sweet 16," Tucker said after the Panthers
pranced around the floor. "We've got a name to put on this win."
The Panthers did it the way they know best: with a relentless,
full-court press that confounded the Eagles (25-5), forcing them
into 22 turnovers -- the most crucial one a pass that was thrown
away with 1:21 remaining and BC down 76-75.
"I thought we would handle it better," Eagles coach Al Skinner
said. "They attacked us, stayed aggressive and didn't stop."
The Panthers, who have won 11 straight and 19 of 20, weren't
intimidated by some early trash talk from Boston College and
overcame foul trouble in the second half to advance to next week's
round of 16.
Milwaukee will play Illinois on Thursday in the Chicago Regional
in Rosemont, Ill. The Panthers are the fifth No. 12 seed to advance
to the final 16 since 1989 and the first since Butler, one of its
Horizon league brethren, in 2003.
They could have some company from other double-digit seeds in
the round of 16 if Bucknell, Vermont or North Carolina State can
win Sunday.
But for now, the Panthers, who outscored Boston College 9-0 in
the final 1:32, have the tourney's underdog tag all to themselves.
"It was an upset," BC guard Jared Dudley said. "We were the
higher seed and felt we had an advantage. But obviously, they
wanted it more."
After the final seconds ticked off, Pearl, a BC grad and
assistant at Chestnut Hill who landed a gig as eagle-for-the day in
a 1981 tournament game, swung his daughter 10-year-old daughter,
Leah, around at midcourt.
Nearby, the Panthers, who by game's end had won over 90 percent
of the Wolstein Center crowd with their inspired play, high-fived
and hugged after trumping the win over Alabama with an even bigger
one.
Now they'll have a chance to knock off the Fighting Illini -- a
No. 1 seed and the nation's consensus No. 1 team.
"We have at least 24 hours to celebrate," said McCants, the
Horizon's Player of the Year. "We understand we still have games
to be played. There won't be any ridiculous amount of celebrating.
It'll be back to business when we get back to Milwaukee."
It was another emotional moment for Pearl, who will have to deal
with more baggage from his past next week.
While he was an assistant coach at Iowa, Pearl had a hand in
turning in Illinois' program for NCAA violations in 1989.
"I stand by what happened," Pearl said. "Hopefully, it won't
take the focus away from this team."
Hopefully not.
Because the Panthers, who have depth and heart, are playing as
well as any team still in the tournament.
Craig Smith scored 25 points and Dudley had 22 -- 18 on free
throws -- for Boston College, making another early tournament exit.
The Eagles, who began the season 20-0, haven't gotten past the
first round in their last six NCAA visits.
BC's turnover with 1:21 to go led to a layup by Tigert, giving
Milwaukee a 78-75 lead. Sean Marshall then missed a 3-pointer for
the Eagles, and Chris Hill made two free throws to put the Panthers
ahead 80-75 with 28 seconds left.
"That was really the ballgame right then and there," Dudley
said.
Although it was their first meeting, the two schools grew to
despise each other early and the physical play resulted in
Milwaukee being called for 26 fouls and BC shooting 35 free throws.
The Eagles scored the game's first 11 points on 5-for-6 shooting
that forced the Panthers to call a timeout. After listening to
Skinner, the Eagles then resorted to trash talking with Marshall
telling McCants, "I don't give a [hoot] if you beat Alabama. This
is the Big East."
McCants said the words inspired him.
"That definitely fired me up," he said. "We were trying to
match their intensity. We know they come from what people say is a
really physical conference, and we come from the Horizon League."
Where they have fight songs, too.