| | 1 | 2 | OT | T |
| --- | --- | --- | --- | --- |
| MSU | 29 | 17 | 16 | 62 |
| OSU | 25 | 21 | 13 | 59 |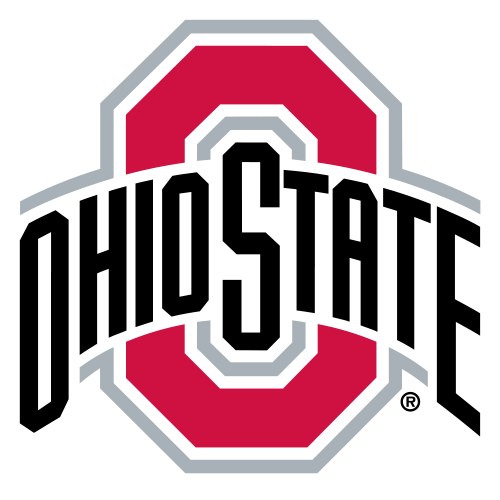 No. 15 Spartans down No. 16 Buckeyes in 2 OTs
COLUMBUS, Ohio (AP) -- Michigan State had been here before --
overtime, away from home, with a game teetering on the brink.
Just like before, the Spartans reached down for a little extra.
Drew Neitzel hit a runner and two free throws in the final 44
seconds of the second overtime to lead Michigan State (No. 15 ESPN/USA Today; No. 14 AP) to a
62-59 victory over Ohio State (No. 16 ESPN/USA Today; No. 19 AP) on Sunday night.
"I told them in the huddle that we played Gonzaga and Arizona --
we played all those overtime games and we've earned the right to
win the game," coach Tom Izzo said, referring to his team's games
against ranked teams in the Maui Invitational last November. "They
looked back at me and said, 'Damn right we did."
Even though the game featured two of the Big Ten's top three
offenses, both played physical, hands-on defense.
Paul Davis, who scored 18 points for the Spartans (14-4, 2-2),
cemented the lead with two free throws with 11 seconds left.
The Buckeyes' Jamar Butler then missed a 3-pointer and Matt
Sylvester -- who had earlier hit two big 3s to pull his team back --
failed on a short follow in the final seconds. Davis rebounded for
the Spartans, raising his arm in celebration while Izzo and his
staff hugged on the sideline.
"Even the officials looked at me before the game and said this
is special," Izzo said. "It was a big win."
The victory gave the Spartans a split in a grueling conference
start against four ranked teams -- three on the road. They lost at
Illinois and Wisconsin and beat Indiana at home.
"They've been in a lot of games like that," Sylvester said.
"They're very tough mentally and physically. I think it reflects
on the character of Tom Izzo."
Shannon Brown led Michigan State, which has won its last four
trips to Columbus, with 20 points. Davis had 12 rebounds, while
Matt Trannon had 14 points and 11 rebounds.
Maurice Ager, averaging 21 points a game, mustered just two on
1-of-11 shooting.
Terence Dials led Ohio State (12-2, 2-2) with 19 points and 10
rebounds, with Sylvester adding 17 points on 4-of-6 shooting behind
the arc.
The Buckeyes' losses have come by two and three points to ranked
teams.
"It's not a game that makes or breaks our season," coach Thad
Matta said. "Just like any win or any loss, you have to look at it
quickly and move on. We have to find a way to get back."
The Buckeyes were hurt when leading scorer Je'Kel Foster fouled
out early in the second overtime. He had an off shooting night with
just eight points -- almost half his average -- but he had nine
rebounds, three assists and didn't have a turnover in 40 minutes.
"It killed us," Matta said of the loss of Foster.
Ohio State forced the first overtime by scoring the final four
points -- a jumper by Butler with 5:54 left and a sweeping
left-handed hook by Dials with 34 seconds left. Ager misfired over
Foster's tight defense with a second left.
The Spartans failed to score in the final 7:20 of regulation.
The Buckeyes managed just two baskets in the last 8:40 as the teams
traded body blocks and bruises.
In the first overtime, Ohio State trailed 50-48 before Sylvester
rebounded in traffic and muscled the ball back in with 15 seconds
left.
The Spartans hurried the ball down the court before calling a
timeout. With the capacity crowd roaring, Davis put up a shot that
missed the mark and Ager tipped it. The ball bounced twice before
caroming away as the buzzer sounded.
"I thought we had it won a couple of times and let it slip
away," Izzo said.
In the second overtime, Trannon, a wide receiver on the football
team, scored the Spartans' first four points, with Brown hitting a
pull-up jumper for a 56-53 lead. Sylvester, the hero of Ohio
State's stunning upset of No. 1-ranked and unbeaten Illinois in
last year's final regular-season game, countered with a 3-pointer
for the Buckeyes to tie it.
With 44 seconds left, Neitzel drove the lane and banked in a
shot with a defender draped on his back. Sullinger missed at the
other end before Neitzel was fouled with 17 seconds left and hit
both to make it 60-56.
Sylvester hit an NBA-length 3 with 12 seconds left to cut the
lead to one, but Davis closed the scoring with his two foul shots.
"Both teams played hard. Both teams played great defense,"
Dials said. "Michigan State just made more plays at the end to win
the game. It was a battle."
The win was a flashback of sorts for the Spartans.
"I'm really excited," Izzo said. "A lot of our older players
were here. I felt like the old guys were back and we played our old
style."