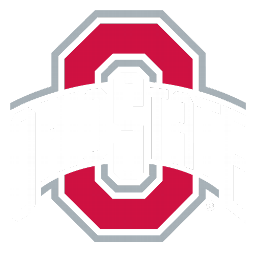 No. 12 Buckeyes beat No. 16 Spartans in East Lansing
EAST LANSING, Mich. (AP) -- Ohio State was too strong inside and
too sharp outside for Michigan State on Wednesday night.
Terence Dials scored 19 points down low and the
Buckeyes (No. 12 ESPN/USA Today; No. 13 AP) hit 11 3-pointers in a 79-68 victory over the
Spartans (No. 16 ESPN/USA Today; No. 18 AP), snapping Michigan State's 15-game home winning streak.
"It has been so tough to get a win here, it feels great to do
what we did tonight," Dials said. "Everyone played a part in it.
When people have to focus on our 3-point shooters, it opens up a
lot inside."
Je'Kel Foster had 17 points, Ron Lewis 13, Jamar Butler 12 and
Matt Sylvester 10 for the Buckeyes (20-4, 9-4), who tied Iowa for
first place in the Big Ten and snapped a 10-game losing streak in
the Breslin Center.
"I thought we did a great job of sharing the basketball and
finding the open guys," Ohio State coach Thad Matta said. "To
have 20 assists and nine turnovers is something we're always
striving for."
Maurice Ager had 26 points for the Spartans (19-8, 7-6), 16
coming in the first half as Michigan State took a 37-34 lead.
"We stopped rebounding and getting stops," Ager said. "Those
were two big reasons we lost. But we just have to keep moving
forward."
Shannon Brown had 17 points and Paul Davis added 14 for the
Spartans, who struggled without forward Matt Trannon, sidelined
after breaking his jaw last Saturday against Michigan.
"I think Ohio State deserves a lot of credit," Michigan State
coach Tom Izzo said. "The last four minutes of the game, they
played extremely well. I didn't think I'd have to go with a
four-guard lineup as much as we did."
The Spartans led 43-36 early in the second half but Dials scored
to tie it at 54. Foster and Lewis then combined for three
3-pointers as the Buckeyes went ahead 63-58.
"We spent all summer preparing for a game like this one,"
Foster said. "We played our game, shot our shots, and they fell."
Ohio State led 67-66 when Butler hit a 3 over a sprawled Drew
Neitzel. Two offensive rebounds by Sylvester helped pad the lead
before Butler connected again from long range to ice the win.
The Buckeyes shot 48 percent from the field, including 46
percent beyond the arc. Dials had 10 rebounds as Ohio State
finished with a 33-32 advantage on the boards.
"The biggest challenge we had at halftime was trying to do a
better job rebounding the basketball," Matta said of an 18-10
second-half edge. "I thought that was the difference. But we kept
our composure during their runs and hit some really big shots."
The Buckeyes avenged a 62-59 double-overtime loss on Jan. 15 in
Columbus, their only loss at home this season. Trannon had 14
points and 11 rebounds in that game.
"Of all the teams we could've played tonight, I think that was
the toughest with our matchup problems," Izzo said. "They
exploited it a couple of times. And that was the difference in the
game."