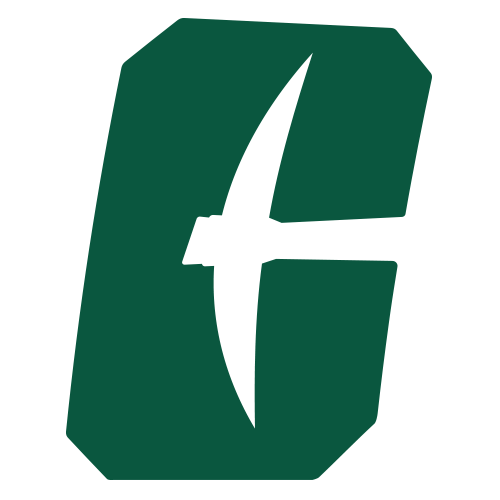 | | 1 | 2 | OT | T |
| --- | --- | --- | --- | --- |
| CHAR | 34 | 40 | 11 | 85 |
| GW | 40 | 34 | 12 | 86 |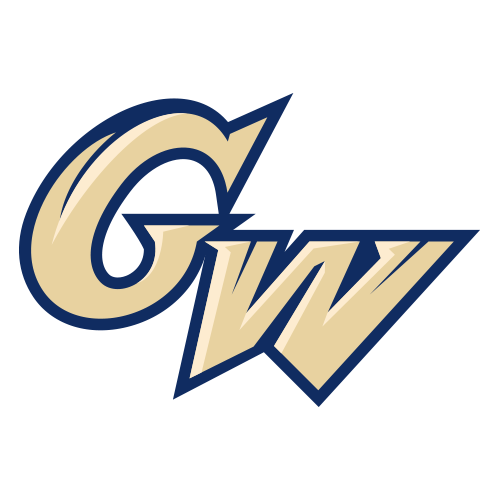 Buzzer-beater lifts No. 6 GW to perfect conference record
WASHINGTON (AP) -- Carl Elliott stripped off his shirt as he ran
the length of the court to celebrate his game-winning shot in
overtime, launching a state of Smith Center delirium for a perfect
Atlantic 10 season.
Elliott caught Noel Wilmore's 3-point air ball in traffic in the
paint and lofted the ball into the basket at the buzzer Saturday to
give George Washington (No. 6 ESPN/USA Today; No. 7 AP) an 86-85 victory over Charlotte,
extending the nation's longest winning streak to 18 games.
Fans invaded the court at the joyous end to the final home game
of the best season in school history. They had endured anxious
moments when the Colonials trailed in the final minute of both
regulation and overtime, and several suspenseful minutes as
officials reviewed video of a vital technical foul called on
Charlotte with 5.7 seconds left in the extra period.
"This has to rank up there with the No. 1 game since I've been
coaching," coach Karl Hobbs said. "For it to end in such a
dramatic fashion, you couldn't ask for a better way to close it out
for the seniors."
The Colonials (26-1, 16-0) matched Temple in 1983-84 and 1987-88
and St. Joseph's in 2003-04 as A-10 teams with a perfect conference
slate.
The feat required two stunning shots: Maureece Rice's
off-balance 3-pointer with 6.5 seconds to play in regulation, and
the second stunning game-winner of Elliott's career. He stole a
pass and sank a 30-footer to beat Dayton a little more than one
year ago.
"I'm a big shot guy," Elliott said with a laugh.
The final play was designed for Rice to shoot and for Regis
Koundjia to tip in the rebound. Instead, Wilmore fired while
Elliott crashed the boards from the wing.
"It had a high arc, and as it was coming down it looked like it
was off, so I just attacked the glass," Elliott said. "I just got
up and started running. I don't know what I was thinking. I went to
my mom and gave her a hug and told her I loved her."
Despite the loss, Charlotte (18-11, 11-5) clinched the No. 2
seed in next week's conference tournament because of La Salle's
victory over Saint Louis. Still, the 49ers left the arena perplexed
over the late technical foul on Leemire Goldwire.
With the Colonials trailing 84-82, Rice missed a short jumper in
traffic, and De'Angelo Alexander grabbed the rebound for Charlotte.
Mike Hall fouled Alexander, and suddenly Goldwire and Hall were
face-to-face with officials intervening and coach Bobby Lutz
running onto the court.
After a lengthy video review, officials announced a foul on Hall
and a technical on Goldwire. Alexander made one of two free throws
for Charlotte, and Hall made both free throws for GW. The Colonials
were awarded possession, setting up the dramatic finish.
Lutz was furious over the technical.
"I saw the guys get tangled up and Lee was trying to get
free," Lutz said. "I didn't see it all. The referee said Lee
threw an elbow. You need to ask them. Technically they can't use
(the replay) to call a foul. They said they already had the foul on
the floor, but I never saw it signaled until after they went to the
monitor."
Lead official Fran Connolly told a pool reporter that he called
the technical on Goldwire for "dead ball contact" before viewing
the replay. He said he wanted to see the replay "to make sure
there wasn't a punch thrown."
"We should go to the monitor to make sure there's not a
combative action that someone should be thrown out for," Connolly
said.
Alexander scored 25 of his 32 points in the second half and
overtime, and Curtis Withers and Goldwire scored 18 apiece for
Charlotte.
"It's heartbreaking," Lutz said. "It's devastating, really,
to be honest. But we can't let it be. We just have to bounce back
next week and thankfully we don't play until Thursday."
Danilo Pinnock scored 19 points before fouling out in overtime,
and Rice finished with 16 points for the Colonials, who won their
last three without injured center Pops Mensah-Bonsu. Mensah-Bonsu,
dubbed "The Mayor of Foggy Bottom" in the pregame ceremony
honoring the team's five seniors, isn't expected to return until
the NCAA tournament.
In January, Hobbs scoffed at the notion that George Washington
could run the table in the A-10. Now it's getter harder and harder
for the coach to hide his satisfaction.
"It's hard to say you're not happy at 26-1," Hobbs said.
"It's incredible when you put this in proper perspective what
these guys have done."
Charles E. Smith Center
Attendance: 5,000
Capacity: 5,000
Referees:
Eric Anderson
Fran Connolly
Jack Sweeney
2022-23 Conference USA Standings
2022-23 Atlantic 10 Conference Standings
Men's College Basketball News