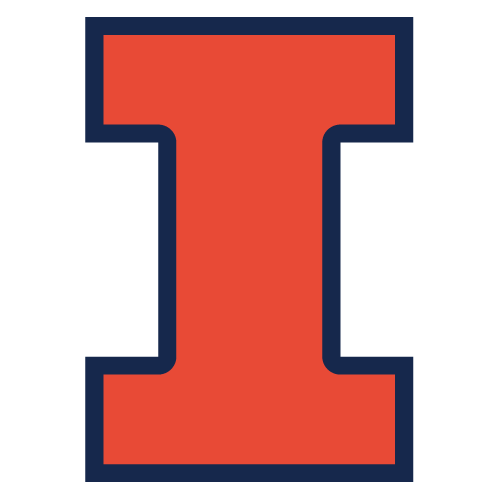 Illini end regular season with win over Spartans
EAST LANSING, Mich. (AP) -- Dee Brown opened and closed the Big
Ten regular season with sensational performances against Michigan
State.
Brown scored 16 of his 20 points after halftime and made two
3-pointers during a 12-0 run midway through the second half to lift
No. 10 Illinois to a 75-68 victory over the Spartans (No. 23 ESPN/USA Today; No. 25 AP) on
Saturday.
"When I'm playing against them, I get a little more juiced,"
Brown acknowledged.
The lightning quick point guard scored a career-high 34 points
two months ago in the conference-opening victory over Michigan
State.
"Dee Brown killed us then, and Dee Brown killed us now,"
Michigan State coach Tom Izzo said.
The Illini (25-5, 11-5 Big Ten) finished the regular season with
five wins in six games and will share the conference title with
Iowa and Ohio State if last-place Purdue upsets the Buckeyes on the
road Sunday.
"Crazy things can happen," Illinois coach Bruce Weber said.
"It's our fault we're not in the lead of the league. We didn't
take care of business, but we didn't sit back and pout."
Illinois and Duke are the only schools with at least 25
victories the past six seasons.
The Spartans (20-10, 8-8) lost five of their last seven,
crumbling down the stretch in a season that started with them
ranked fourth in the country and as favorites to win the Big Ten.
"We've shown how good we can be, beating three top-10 teams,"
point guard Drew Neitzel said. "It's just a consistency thing with
us."
Michigan State's Paul Davis had 21 points and 14 rebounds,
Shannon Brown scored 20 and Maurice Ager added 15 points.
The Big Ten tournament starts Thursday, with the Spartans
playing on the opening day for the first time after its first .500
record in the conference since the 1996-97 season.
"I've got a worn-out team, so the break couldn't come at a
better time," Izzo said.
Brown broke a 48-all tie with a 3-pointer with 12:34 left.
Teammate Jamar Smith followed with a pair of shots beyond the arc
and Brown closed the decisive run with another 3-pointer with 8:47
to go.
"Dee Brown took over," Izzo said. "He's the MVP of the league
because he just makes plays.
"Dee Brown is for them what Mateen Cleaves was for us. Some
guys just have a will to win."
The Spartans pulled within six points with four-plus minutes to
go and again with 2:09 left, but gave up baskets to James Augustine
on the ensuing possessions each time.
Rich McBride and Shaun Pruitt each scored 12 for the Illini.
Augustine and Smith added 10 points apiece for Illinois, which won
its fifth straight against the Spartans.
"Teams are not quite able to just lock in on Dee," Weber said.
"We have other guys you have to think about."
Michigan State's top three players were solid, but they didn't
get much help with the rest of the team combining for just 12
points.
The Spartans, already reeling in the frontcourt without power
forward Matt Trannon because of a broken jaw, missed power forward
Marquise Gray, who broke his right foot in the previous victory
over Wisconsin.
Michigan State is 111-9 at home since 1998-99 and lost for just
the second time at the Breslin Center this season, sending out
seniors such as Davis and Ager in a somber mood.
"You put everything into a game and it comes out the way it
does, that's a real low point," Davis said.