BIG EAST TOURNAMENT AT MADISON SQUARE GARDEN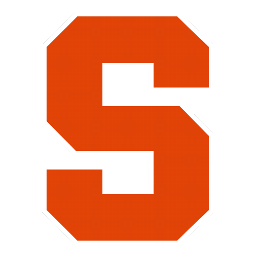 Syracuse beats buzzer, keeps NCAA hopes alive
NEW YORK (AP) -- Gerry McNamara has made plenty of big shots for Syracuse. This one might have topped them all.
The senior guard drove the length of the court and hit a 3-pointer with a half-second left, leading Syracuse to a riveting 74-73 victory over Cincinnati on Wednesday in the first round of the Big East tournament. The Orange greatly improved their chances of earning an at-large NCAA berth.
"I think this, with the situation we're in and under the circumstances, is probably the most important to me right now," McNamara said. "This is the most important shot I've hit."
With the Orange (20-11) trailing 73-71 and just more than six seconds to go, McNamara dribbled through the Cincinnati defense and hoisted a one-handed shot between the NBA and college 3-point lines.
Official Curtis Shaw immediately ruled the shot a 3, and the play was reviewed and upheld. McNamara was then serenaded by chants of "Gerry! Gerry!" by the Madison Square Garden crowd.
"I wanted to take what I got," McNamara said. "If I'm going to take a runner, I'm not going to step on the line. I made sure I was behind the line."
Jihad Muhammad took a desperation shot from near half court that hit the front of the rim at the buzzer, sealing the win for Syracuse.
"We had our opportunities and we didn't take advantage of them," Bearcats coach Andy Kennedy said. "When you give a team like Syracuse and you let Gerry McNamara have a window of opportunity, unfortunately sometimes you have to live with the feeling we currently have."
The Orange, who lost their previous three games, will play top-ranked Connecticut in the second round Thursday. The Huskies (27-2) earned a first-round bye.
McNamara finished with 17 points on 6-of-17 shooting, including 5-of-8 from 3-point range, for ninth-seeded Syracuse. Terrence Roberts added 16 points and nine rebounds, and Darryl Watkins had 15 points.
McNamara helped the Orange win a national championship when he hit six 3-pointers against Kansas in 2003 and scored 43 points against BYU in an NCAA Tournament win the following year. But this shot was something else.
"Every kid dreams of making a shot," McNamara said. "I'm glad I made it. More importantly, we won the game. That's really all that matters here. We move on, and we need to."
Coach Jim Boeheim angrily responded to comments by unidentified assistant coaches in Syracuse-area newspapers that called McNamara overrated.
"Without Gerry McNamara, we wouldn't have won 10 games this year," Boeheim said.
James White scored a career-high 32 points for the eighth-seeded Bearcats (19-12), whose NCAA Tournament hopes hinge on the decision of the NCAA selection committee. It's expected the Big East will get at least eight teams into the field of 65.
"I think it is a positive that we have the chance to put ourselves in a position to make the NCAA Tournament," White said. "A lot of people said we couldn't. I mean, we're looking for more."
Eric Hicks added 17 points and 12 rebounds for the Bearcats, who won three of their last five regular-season games.
Syracuse led 39-34 at the half and jumped ahead 50-36 on a dunk by Watkins. Cincinnati twice drew within four points before Devan Downey's driving layup with 7:55 left made it 62-60.
Watkins hit a layup 25 seconds later to make it a four-point game again. After Hicks sank a free throw to make it 64-61, Eric Devendorf got Syracuse's lead up to five on a drive. Hicks cut it to three on two more free throws, and Muhammad's layup made it 66-65 with 4:39 left.
A minute later, Downey stole the ball from Devendorf and his layup put Cincinnati up 67-66. Demetris Nichols' layup sent Syracuse in front with 2:46 left, but White followed with a 3-pointer for Cincinnati to make it 70-68. Watkins tied it with 1:10 to go on a dunk and Roberts gave the Orange a one-point lead with 30 seconds remaining.
After White's jumper gave the Bearcats a 72-71 lead with 10 seconds left, Downey stole the inbounds pass by Nichols and was fouled. Downey sank the first shot and missed the second, setting up McNamara's heroics.
"He's been our backbone this year," Roberts said. "He's carried us."
The teams split their two regular-season meetings, with Syracuse winning at Cincinnati 77-58 and the Bearcats winning at the Carrier Dome 82-65.
Cincinnati was one of three former Conference USA teams playing in the Big East tournament in their first season in the conference, joining Louisville and Marquette. DePaul and South Florida didn't qualify.