BIG EAST TOURNAMENT AT MADISON SQUARE GARDEN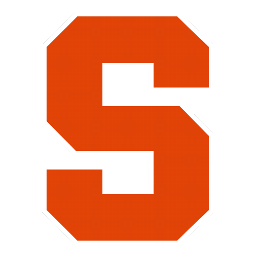 | | 1 | 2 | OT | T |
| --- | --- | --- | --- | --- |
| SYR | 39 | 35 | 12 | 86 |
| CONN | 28 | 46 | 10 | 84 |
Syracuse bolsters dance bid, upends UConn in OT
NEW YORK (AP) -- Gerry McNamara waited one day to one-up himself.
The senior guard hit a 3-pointer with less than a second to play
to give Syracuse a win over Cincinnati in the opening round of the
Big East tournament.
On Thursday, his 3 with 5.5 seconds left in regulation tied the
game and the ninth-seeded Orange went on to beat No. 1 Connecticut
86-84 in overtime.
"I said yesterday's shot was the best under the
circumstances," an exhausted McNamara said Thursday. "I'd have to
change that to today's. We needed it."
The win should help the Orange (21-11) end any talk about
whether they deserve an at-large bid to the NCAA Tournament.
"Obviously they're a tournament team," Connecticut coach Jim
Calhoun said. "I thought they were a tournament team yesterday."
That was a McNamara highlight show ago.
On Wednesday, his running 3 with less than a second to play
meant a 74-73 victory over Cincinnati.
He topped that performance in the quarterfinals by scoring 17
points and handing out 13 assists, one short of the tournament
record.
"He amazes me every time I see him play. He has more guts than
anybody I've ever coached," said Syracuse's Jim Boeheim, who
apologized for using profanity in defending McNamara on Wednesday
after local media reported the player was overrated. "As soon as
he released it, there was never a doubt. There was nothing but net.
"I'd say it's one of the best wins, if not the best, Syracuse
has ever had."
The loss shouldn't affect the No. 1 seed expected to go to
Connecticut (27-3), but it ended a 10-game winning streak in the
Big East quarterfinals for the Huskies, the regular-season
co-champions with Villanova.
"It certainly was one of the most disappointing losses we've
had in an awful long time," Calhoun said. "We came out flat as
heck. Just as we thought, that shot [yesterday] carried their
momentum right into today."
Syracuse, the defending champions in this tournament, will play
No. 23 Georgetown, which beat Marquette 62-59, in Friday night's
semifinals. It will be the 12th time the schools have met in the
tournament with Georgetown leading 6-5. Five of the meetings came
in championship games with Georgetown winnning four.
The Orange, who lost twice to Connecticut during the season, led
39-28 at halftime and a 3 by McNamara extended the lead to 49-35
with 16:43 to go. The Huskies, who trailed 10-0 just 2:30 into the
game, started chipping away and were within 62-56 with 7:24 to
play.
McNamara hit a 3 to restore the lead to nine points, but
Connecticut tied the game with a 9-0 run capped by four free throws
by Hilton Armstrong.
Rashad Anderson's 3-pointer with 32 seconds left in regulation
gave Connecticut the lead for the first time, 72-71.
Josh Wright missed a shot with 12 seconds left -- McNamara could
be heard complaining he didn't touch the ball on the possession --
and Denham Brown made two free throws with 11 seconds left to make
it 74-71.
McNamara took the inbound pass -- something Calhoun had implored
his team to not let happen -- and he dribbled to just outside the
3-point line and drilled his third 3 of the game to tie it.
Marcus Williams of Connecticut missed a jumper from the
free-throw line as time expired.
"I can't remember the last time we were up three with 11
seconds to go and lost," Calhoun said. "We got beat by that shot
by Gerry. Anything can happen in overtime. We made the decision of
who would have the assignment. Gerry made a better play and hit a
great 3."
Syracuse took the lead for good at 79-78 on Darryl Watkins'
three-point play with 3:20 to go. Demetris Nichols and McNamara
each made two free throws to extend the lead to five points, but
Brown hit a 3 with 28 seconds left.
Watkins, a 50 percent free throw shooter, made two 2 seconds
later and Brown hit another 3 with 18 seconds left to make it
85-84.
McNamara, a 91 percent free throw shooter who was 7-for-7 at
that point of the game, then made one of two with 17 seconds to go
and the Huskies still had a chance. Williams' jumper from the foul
line with 9 seconds left rattled in and out and the ball was tied
up, with possession going to Connecticut. Williams had another
jumper at the buzzer but it bounced off the rim.
"When Connecticut caught us, and they caught us a lot, we kept
going," Boeheim said. "Gerry wouldn't let it get away. He was
playing on half a leg today. He's got more guts than anybody I've
ever coached."
While his teammates started celebrating on the court, McNamara
stood off by himself looking exhausted after playing 41 minutes.
Terrence Roberts ran over and picked him up. McNamara then fell
into his teammates' arms rather than hugging them.
"I didn't have much left," McNamara said. "I gave what I
had."
Nichols also had 17 points for Syracuse, which had five starters
in double figures. Roberts had 16, Watkins 14 and Eric Devendorf
13.
Brown had 20 points for the Huskies, while Williams had 17
points and 11 assists. Armstrong added 14 points and 10 rebounds.
Calhoun said the team would leave for campus right away rather
than spend the night in New York.
"I'm a big fan of the Big East but I won't watch the games on
TV on Friday and Saturday," Calhoun said. "It would hurt too
much."