MOUNTAIN WEST TR AT DENVER CO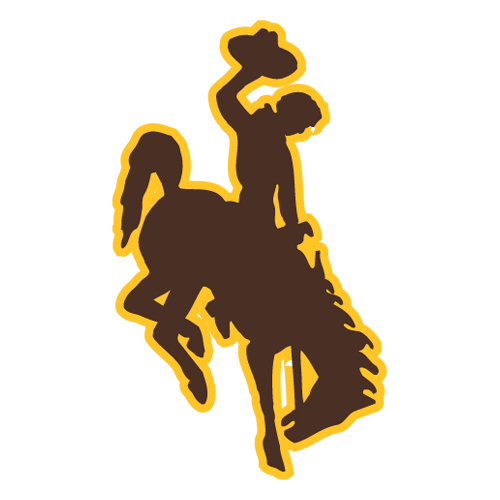 DENVER (AP) -- If these are Steve McClain's final days as coach
at Wyoming, the Cowboys are sure making them memorable.
Justin Williams' triple-double and Brad Jones' 20 points led
seventh-seeded Wyoming (14-17) into the championship of the
Mountain West Conference with a 60-47 semifinal victory over
sixth-seeded Utah on Friday night.
Williams had 10 points, 15 rebounds and 12 blocked shots, more
than double the tournament's previous record of five rejections
last accomplished by New Mexico's Danny Granger in 2005.
"He just changed everybody's shot," Utes center Luke Nevill
said. "Even if he didn't block it, we had to shoot it a bit
higher, a bit quicker."
Williams played a monstrous role in Utah's 27 percent shooting
performance.
"It just felt like when I was going up, he was always there,"
Johnnie Bryant said. "One time I thought I had an open layup and
he just came up and blocked it. I think he adjusted a lot of
peoples' shots down here tonight. We just thought about it every
time we drove, and that had a big impact on the game."
As did Jones, whose 20 points tied his career high, and freshman
Brandon Ewing, who added 17 points.
Williams said he didn't even realize he was having such a big
game until he glanced up at the scoreboard in the closing seconds.
"I never pay attention to things like that," he said. "I just
play hard until the end of the buzzer."
The Cowboys, whose latest win came on the same day speculation
swirled that McClain would be fired after the season, will face
league champion San Diego State (23-8) for the title Saturday night
and the NCAA tournament trip that goes with it.
It's their first conference championship appearance since 1988.
They upset second-seeded Air Force in the quarterfinals, handing
the Falcons a serious setback in their designs on an NCAA
tournament bid.
Nevill, the 7-foot freshman who scored a tournament record 29
points and pulled down 14 rebounds in Utah's quarterfinal upset of
BYU, got into foul trouble early and was limited to six points in
seven first-half minutes as the Utes fell behind 27-19 at halftime.
He finished with 17 points and nine boards.
Wyoming's Steve Leven, who scored 20 against Air Force 24 hours
earlier, managed just five points against Utah, but they were
crucial.
He got his first points on a 3-pointer for a 44-38 lead with 7½
minutes left after the Utes came out of a timeout in a zone. He
added a 15-footer a minute later to make it 46-38, and the Cowboys'
ball protection, 59 percent shooting and tenacious defense
continued to stymie the Utes (14-15).
Nevill's two free throws with 1:38 left pulled Utah to 52-46,
but Williams intercepted Bryant's pass on the Utes' next
possession, and Ewing sank four big free throws to make it 56-47
with 1:03 left.
Before the game, McClain denied a newspaper report in which he
seemed to confirm he would be fired soon. Rumors about McClain's
job security have been rampant after a 5-11 league mark and McClain
himself added fuel to the speculation when he was asked by the Las
Vegas Review-Journal if he would be fired by athletic director Gary
Barta. The newspaper quoted him Friday as saying: "It's true. But
I have nothing to hang my head about."
However, McClain told The Associated Press before tip-off that
he might be fired but hadn't been told one way or the other: "I
may be gone, I don't know," McClain said.
McClain's contract runs through 2010. He would get a $535,000
buyout if he's fired after this season.
He's 140-99 in eight seasons with the Cowboys. In his first five
seasons, McClain guided the Cowboys to three NITs and to the second
round of the NCAA tournament in 2002.
Wyoming spokesman Kevin McKinney said Barta didn't have a
timeline for his end-of-season review with McClain, who can push it
back even further with another upset Saturday night.
Without directing his comments toward anybody in particular,
McClain had a message for his program's many critics.
"We're playing for a championship," McClain said. "No matter
what anybody wants to say about our program, this will be three out
of eight years that my program has played for a championship. We've
won two championships outright and we'll play for the third one
this year. And with some pretty young players."
The Cowboys said McClain hasn't even brought up his uncertain
future with them.
"Coach has shown no indication of anything happening,"
Williams said. "Not done anything to let us think he's leaving."
And they've certainly done nothing this week to facilitate their
embattled coach's departure.