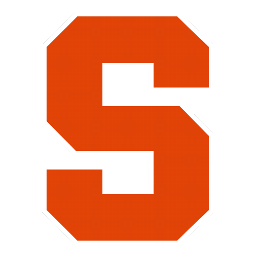 Boeheim has 729th career win as No. 20 Syracuse rolls
SYRACUSE, N.Y. (AP) -- Syracuse coach Jim Boeheim has a nice
luxury going early in the season. Everybody is contributing.
Tournament most valuable player Eric Devendorf had 19 points to
lead six players in double figures, and the 20th-ranked Orange beat
Texas-El Paso 83-69 on Sunday night in the finale of the Black
Coaches Association Invitational.
"I like our balance," Boeheim said after the 729th victory of
his career moved him past former Missouri mentor Norm Stewart to
16th on the career Division I list. "This team is playing a whole
different way. Everybody's in different roles. Eric did a real good
job taking the point for a large part of the game, made some really
good plays."
So did reserve Matt Gorman, who had 12 points for the second
straight game. And Darryl Watkins, who finished with 10 points,
eight rebounds, and five blocks in just 21 minutes. And Demetris
Nichols with 12 points, freshman Paul Harris with 11 and Josh
Wright with 10.
"You're tough to beat when you've got all your guys scoring and
contributing," said Gorman, who also had four blocks in the game
and finished the three-day round-robin with 29 points. "That helps
out a lot. When we have that going on, our team can roll through
anyone."
On this night, it was the Miners (2-1) who fell in a physical
game that featured 27 fouls by UTEP.
Syracuse (3-0), despite no points in the first half from ailing
forward Terrence Roberts, led for most of the period and began to
assume control in the final minutes before the break.
The Orange went up 24-19 on a turnaround shot off the glass by
Watkins at 8:28. UTEP tied it at 24-all less than two minutes later
on Malik Alvin's 3-pointer from the top of the key and two free
throws by Darren Clarke.
But with Wright drawing Boeheim's ire and a spot on the bench
after three early turnovers, Andy Rautins hit a 3-pointer from
right wing just 13 seconds after entering the game to ignite a 14-2
run by the Orange. It was the only basket of the game for the
sophomore.
Harris and Devendorf followed with shots off the glass to put
Syracuse up 31-24 with 5:05 left before Victor Ramalho replied for
the Miners from in close.
Less than a minute later, Watkins headed to the bench with a
bloody nose after scoring in the paint and getting fouled by
Ramalho. Nichols stepped in to make the free throw and complete a
three-point play that gave the Orange a 34-26 lead with 4:35
remaining.
Then it was Gorman's turn. He hit a hook in the lane for a
10-point lead and converted a jumper in the lane to help send the
Orange into the locker room with a 42-33 halftime edge.
The Miners pulled to 47-40 on a three-point play by Stefon
Jackson with 17:13 remaining, but Syracuse scored the next 13
points to put them back on their heels. A putback by Gorman and a
free throw by Wright gave Syracuse its largest lead, 60-40, at
12:21.
"I'm proud of my team. We had a chance. We all fought hard and
everyone battled," UTEP coach Tony Barbee said. "They made some
tough plays. They came up with loose balls and loose rebounds and
we didn't. I thought that was the difference.
"That's a true top-20 team we were playing, and that's where
we're trying to get this program to. It gave our guys a bar we have
to reach."
The Orange, who beat St. Francis and Penn in the first two
rounds, held the Miners to 30.3 percent shooting and registered 11
steals and 11 blocks.
"Defensively, we played great," Devendorf said. "We have some
things to work on in practice, but I think we're going to be all
right. Our team improved in every game."
"Terrence was a little off tonight, and everybody else picked
him up," Boeheim added. "This a good win. We gained a lot of
experience."
Jackson and Clarke led UTEP with 17 points apiece, Alvin had 11,
and Kevin Henderson had nine points and seven rebounds. Marvin
Kilgore, who had reached double figures in the first two games,
scored just two points.