OAKLAND REGIONAL AT AUBURN HILLS MI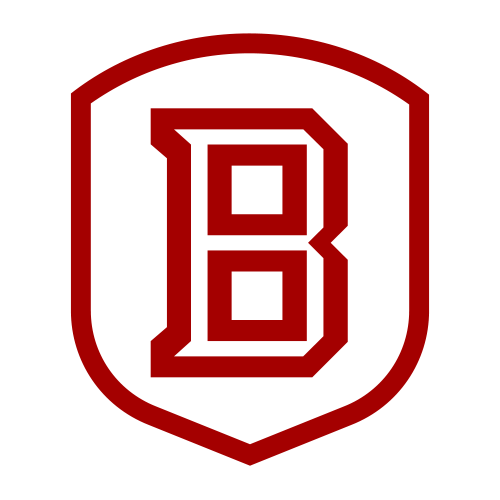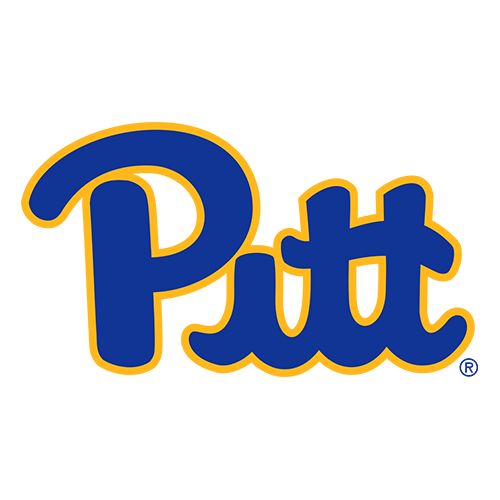 Bradley busts Pitt to reach first Sweet 16 in 51 years
AUBURN HILLS, Mich. (AP) -- Bradley was all business after
knocking out Kansas in the first round of the NCAA Tournament.
Now it's party time.
The 13th-seeded Braves are on their way to the third round for
the first time in 51 years after their latest stunner -- a 72-66
victory over fifth-seeded Pittsburgh on Sunday in the Oakland
Regional.
"Being part of this program spanning 30 years ... to see the
jubilation on the faces of those people, and getting the calls and
text messages from people enjoying this run, that gives me
tremendous pleasure," said coach Jim Les, a former BU point guard.
"Bradley basketball is back on the map in a big way."
Patrick O'Bryant had 28 points and seven rebounds and Marcellus
Sommerville added 18 points and six rebounds for the Braves
(22-10), who join fellow Missouri Valley Conference member Wichita
State in the round of 16. They will play top-seeded Memphis on
Thursday.
Playing in their first NCAA Tournament in 10 years, the Braves
have looked like seasoned veterans with surprising wins over
fourth-seeded Kansas and now the Panthers (25-8), becoming the
first No. 13 seed in the regional semifinals since Oklahoma in
1999.
They didn't wait to make the six-hour trip back home to Peoria,
Ill., to start celebrating.
As the horn sounded, the Bradley players leaped over the
scorer's table and joined thousands of red-clad Braves faithful in
the stands.
O'Bryant, a sophomore from Blaine, Minn., led the way after
rendering Pitt's 7-footer a non-factor, getting Gray in early foul
trouble with his quickness and then simply outplaying him in the
second half.
"It was a great feeling, because those fans have been with us
all year," O'Bryant said.
After dominating the smaller Kent State in the first round with
17 points and 13 rebounds, Gray had to look eye-to-eye with
O'Bryant in this one and couldn't measure up, scoring 12 points and
grabbing four rebounds.
Gray buried his head in his locker for several minutes after the
game, unable to get himself together.
"There are so many emotional highs and lows," Gray said. "You
play really well one night, and the next night, you don't play well
at all. The great players bring it every night."
Pittsburgh's Carl Krauser said before the tourney started he was
looking forward to a possible rematch with former Pitt coach Ben
Howland and UCLA in the regional final.
But that will be for Bradley to dream about now.
There were only 24 teams in the tournament the last time Bradley
advanced to the third round in 1955. It lost to Colorado that year,
ending the school's bid for three title-game appearances in five
years.
The Braves raced out to a 16-4 lead behind O'Bryant's inside
presence and Pitt's 1-for-10 start from the field, then really took
control in the second half.
O'Bryant and Sommerville combined for all 13 of Bradley's points
during a 13-2 run in the first six minutes of the second half that
put the Braves in control.
"They weren't intimidated at all," Pitt forward Levon Kendall
said. "They were in our face the whole game."
Freshman Levance Fields, who scored 18 points, stopped the run
with a layup, but Pitt's misery continued. Gray missed a dunk and
then Krauser missed a wide open tip-in.
O'Bryant followed on the other end with a thunderous alley-oop
dunk and Tony Bennett banked in a mid-range jumper for a 53-39 lead
with under 9 minutes to go. Pitt never got closer than four points
the rest of the way.
Playing in their school-record fifth straight NCAA Tournament,
the Panthers looked like nervous kids against the newcomers from
Bradley.
They committed careless turnovers, missed free throws and lost
their composure throughout the game. Krauser, playing in his ninth
NCAA Tournament game, came unglued several times and Gray picked up
a technical foul in the second half when he slammed the ball to the
court after being whistled for a five-second call.
"This has been the best five years I've ever spent," said
Krauser, who had 17 points and six turnovers. "We turned a
football school into a school known for basketball, but there's a
lot of winning left for Levance and the kids to do."
Pitt coach Jamie Dixon and his sister, Maggie, the Army women's
coach, lost on the same day. They're believed to be the first
brother and sister to coach in the NCAA Tournament in the same
year.
That Bradley even made the tournament is remarkable. The Braves
started the conference season 2-4 and finished in sixth place
during the regular season, but won seven of their last eight to get
an at-large bid.
After his interviews were finished, Les joined his family in the
stands. He was mobbed by daughters Hannah and Amber before sharing
a long embrace with his wife, Jodi, sure to be one of the few quiet
moments he'll enjoy in the next few days.
"We're running the gamut of emotions," Les said. "It hasn't
sunk in yet, but it's going to be an enjoyable week. But we aren't
satisfied."