WASHINGTON DC REGIONAL AT DAYTON OH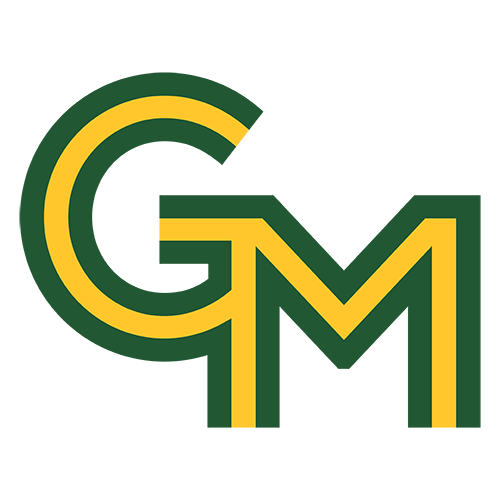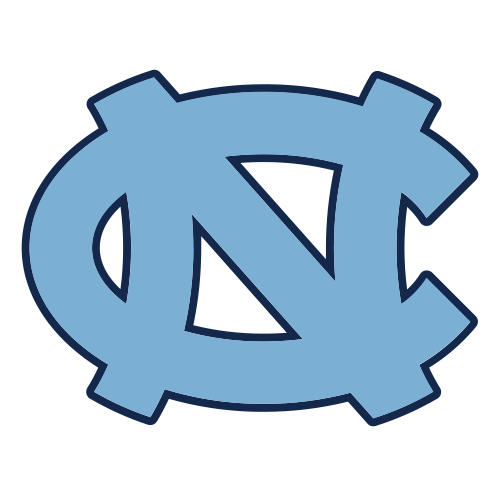 George Mason rallies to stun heavily favored Tar Heels
DAYTON, Ohio (AP) -- Michigan State? Gone. Defending national
champion North Carolina? Gone, too.
Any more questions about whether George Mason belongs in the
NCAA Tournament?
Didn't think so.
The upstart Patriots turned Carolina a whole different shade of
blue Sunday, knocking the third-seeded Tar Heels out with a 65-60
victory that set up a mid-major matchup in the round of 16.
George Mason (25-7) will play Wichita State on Friday in the
Washington Regional semifinals, pitting the Colonial Athletic
Association against the Missouri Valley's regular-season champion.
The Patriots won 70-67 at Wichita State last month.
"There's been talk about the Missouri Valley all year," said
Lamar Butler, who led the Patriots with 18 points. "Hardly anyone
has talked about the CAA. It's hard to believe we're both in the
Sweet 16."
Not for Michigan State or Carolina, the two pedigree programs
that got upset -- if that's the right term -- by an at-large team
from an overlooked league. George Mason is the first Colonial
Athletic team to make the round of 16 since Richmond did it in
1988, and only the third overall.
This one has everything it takes to play with the big boys. That
was coach Jim Larranaga's message to his green-uniformed team
before the opening tip.
"The last comment I made to them was, 'What color is
kryptonite?" Larranaga said. "They said, 'Green.' I said, 'Look
at your jerseys. You have everything you need to win this game."
Carolina showed it wasn't anything like the super team that won
the NCAA Tournament last year. The Tar Heels (23-8) lost their top
seven scorers from that team, forcing coach Roy Williams to use
four freshmen much more than he'd prefer.
Three of them were on the floor at various times Sunday, and
played down to their age for the first time since early in the
season.
"We're going to cry about it, be sad, but it just wasn't our
time," said senior forward David Noel, who was on the floor for
the final seconds of last year's title game.
Nimble forwards Will Thomas and Jai Lewis dominated up front,
and the Patriots shocked the Tar Heels by going to a newly
installed zone defense in the first half to climb out of a 16-2
hole.
In the second half, the Patriots went back to their man-to-man
and beat the Tar Heels straight up, making most of the clutch
shots. Their poise and balance helped them make a point.
"I think a lot of experts expected them to dominate us,"
Larranaga said. "We have enough faith and confidence in ourselves
that we're not listening to the experts and the so-called
prognosticators."
Carolina faded down the stretch, missing four straight shots and
repeatedly fouling. George Mason went 9-of-12 from the line in the
final 3 minutes to pull away.
It was yet another second-round stunner for Williams, who
suffered one of his worst in the same arena 16 years ago. His
Kansas team was considered a title contender in 1992, but got
knocked off by Texas-El Paso in the second round.
Williams was so upset as it wound down Sunday that he picked up
his folding chair and slammed it down courtside. He tried
everything, even yelling at his team during a timeout to try to
fire it up. Nothing worked.
He also made a significant coaching mistake, putting his team in
a press during a late timeout because he thought Carolina was down
by three. Instead, the score was tied at 54. George Mason broke the
press and Butler was fouled, going to the line for two free throws
that put the Patriots ahead to stay.
Williams sniffled while he recounted his late-game blunder.
Then, he thought about what his young team had accomplished.
"They're an unbelievable group of kids that took me for a great
ride," Williams said.
This one will leave the Tar Heels blue for some time. That
quartet of freshmen had them thinking another deep tournament run
was possible, especially after they scored Carolina's last 29
points in an opening-round win over Murray State.
On Sunday, they combined for only 20 and looked like freshmen in
the second half, which started with a tone-setting 8-0 run by
George Mason.
Thomas and Lewis repeatedly drove for layups and bank shots
against Carolina's front line, sparking the comeback. The Patriots
also took Carolina forward Tyler Hansbrough out of the game by
double- and triple-teaming him.
Hansbrough, who set a Carolina freshman record with 14 20-point
games this season, was only 4-of-11 from the field when he went to
the bench with his third foul and 13:08 remaining. He finished with
10 points on 5-of-13 shooting.
"They sent a lot of guys after me," Hansbrough said. "That
was part of their plan."
There was some nice coaching by George Mason, too. Larranaga
installed a zone defense last week, figuring his man-to-man team
would need it to keep up in the tournament.
He unveiled the zone after Carolina's opening 16-2 run, and the
Tar Heels bogged down. North Carolina shot 36 percent from the
field and got to the line for a total of four free throws in the
game.
Afterward, Larranaga remembered what he told his team before the
NCAA selection show one week earlier at his home.
"If we make the tournament," he told his players, "we'll be
given an opportunity to prove ourselves in front of the entire
nation."