MINNEAPOLIS REGIONAL AT MINNEAPOLIS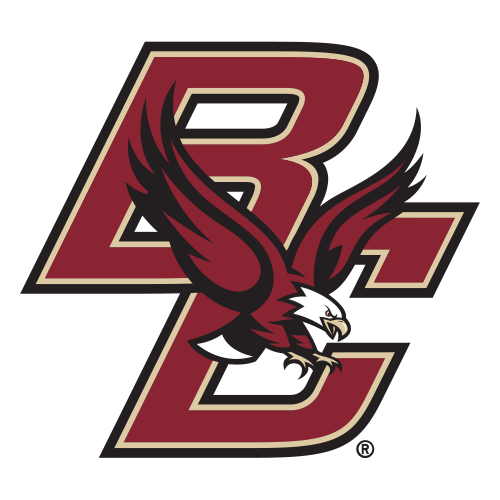 | | 1 | 2 | OT | T |
| --- | --- | --- | --- | --- |
| BC | 28 | 23 | 8 | 59 |
| VILL | 24 | 27 | 9 | 60 |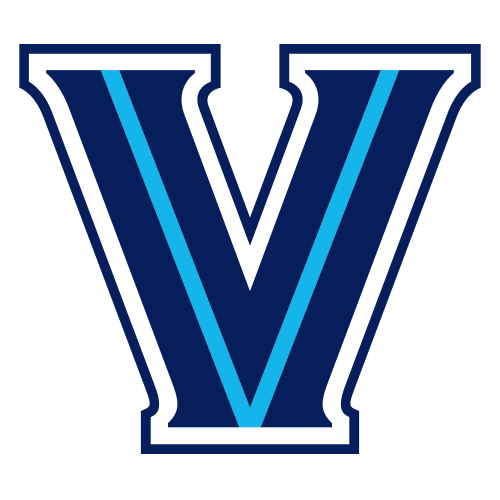 Nova tops BC in OT see-saw battle to advance to Elite Eight
MINNEAPOLIS (AP) -- All eyes have been on Villanova's sensational
guards the entire season.
So no one can blame Boston College for concentrating on Allan
Ray and Randy Foye and forgetting all about Will Sheridan.
Not even Sheridan.
"That's what I would do," Sheridan said.
Down 59-58 in the closing seconds of overtime, Sheridan set a
screen for Ray and slipped behind the defense to get an inbounds
pass under the hoop. Eagles forward Sean Williams was late getting
over and charged with goaltending when he batted the shot away with
3 seconds left, giving Villanova the lead.
Louis Hinnant's desperation 3-pointer at the buzzer missed
everything, allowing the Wildcats to escape with a 60-59 victory
Friday night. They advance to play Florida in the Minneapolis
Regional final Sunday.
"I turned around on the inbound and wondered how this man got
open like that," Williams said. "So I get there and I didn't make
it, I guess."
Foye carried the load for most of the game, scoring 29 points
and playing all 45 minutes to offset a horrendous night from Ray
and the rest of Villanova's vaunted four-guard lineup.
Foye scored six straight points for top-seeded Villanova (28-4)
at the end of regulation, then added a 3-pointer and tough driving
layup in overtime for a 58-55 lead.
"He was exhausted," Villanova coach Jay Wright said of Foye.
"I said, 'Do you have more?' He said, 'It's my career. I have got
it.' He was the best."
Jared Dudley and Craig Smith came right back with layups, the
last one by Smith with 12 seconds to go to give No. 4 seed BC a
59-58 lead.
On the ensuing possession, Foye was foiled on a drive to the
hoop and 'Nova took the ball on an inbounds play under its own
basket. With the Eagles (28-8) blanketing Foye on the play,
Sheridan sneaked in for the open look -- the same play that beat
Cincinnati earlier in the year.
The Villanova faithful leaped out of their seats after the
goaltending call, hoping their Wildcats might be headed back to the
Final Four for the first time since Rollie Massimino's underdogs
shocked Georgetown for the national championship in 1985.
It was a heartbreaking loss for Boston College, which controlled
the game for the first 35 minutes.
The Eagles slowed the game's pace to a crawl to neutralize those
super-quick Cats, leading by 14 points in the first half and nine
midway through the second half. But they fumbled away a chance to
play for the school's first Final Four appearance.
Playing in their first regional semifinal since 1994, the Eagles
looked every bit the newcomers. They committed 21 turnovers and had
a hard time getting stars Smith and Dudley into the offense,
despite an overwhelming height advantage.
"I can't explain," a somber Smith said. "It is pretty tough.
... It was a tough loss losing by one. Not much you can say."
Smith, the versatile forward with a tight end's build, took just
two shots in the first half. He finally started flexing his
considerable muscle in the second half, making a tough layup for an
eight-point lead with 10:27 to play, then flattening sophomore
guard Kyle Lowry with a screen at the top of the key on the ensuing
possession.
Foye -- Nova's 6-foot-4 pit bull -- finally started pushing back.
Trailing 48-45 with 3 minutes to play, Foye scored on a driving
layup, then hit two free throws to give the Wildcats their first
lead, 49-48, with 2:18 to go.
He then took the ball at the top of the key, drove left and hit
a twisting layup for a 51-48 lead, setting up a thrilling final six
minutes befitting this buzzer-beater filled tournament.
"I knew if we lost this game, it was going to be my last
game," Foye said. "I wanted to keep playing. I just wanted to
keep playing."
Dudley hit a 3-pointer from the left wing to tie the game at 51
with 28.4 seconds to go, and Williams blocked Lowry's jumper to
send the game into overtime.
BC hadn't lost an overtime game since Jan. 25, 2003, winning
eight in a row since then. But Foye and the Wildcats squeaked this
one out despite making 4-of-19 3-pointers.
Ray again couldn't find his shot, going 3-for-15 after shooting
2-of-14 in last year's one-point loss to North Carolina in the
round of 16.
The Eagles' two stars, Smith and Dudley, were equally quiet for
most of the game.
Smith had 14 points and 14 rebounds, but was unable to find room
to work underneath against Villanova's overshadowed, but feisty,
frontcourt. Dudley also managed 14 points after scoring a
career-high 36 in their final meeting as Big East opponents last
year.
Things couldn't have gone much worse in the first 15 minutes for
Villanova, which looked as if it would join Duke among the
vanquished No. 1 seeds.
Boston College's size forced Wright to ditch his unique
four-guard lineup early in the game, and Villanova missed 13 of its
first 17 shots.
But with Massimino and several members of the 1985 team in the
crowd, the newest edition of the cardiac Cats didn't disappoint.
"I was a little nervous, but that's all right," Massimino said
while dancing to Villanova's fight song. "We've been down
before."
Down, but not out.