FINAL FOUR AT INDIANAPOLIS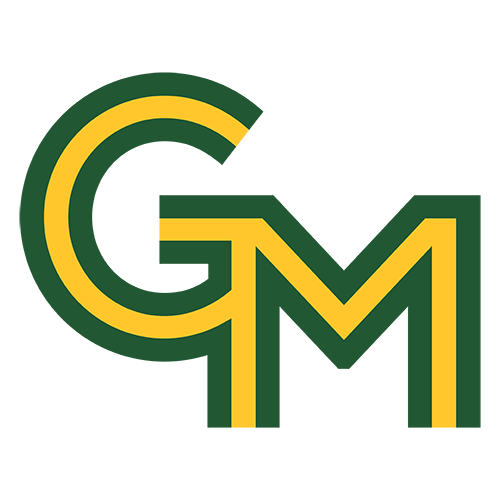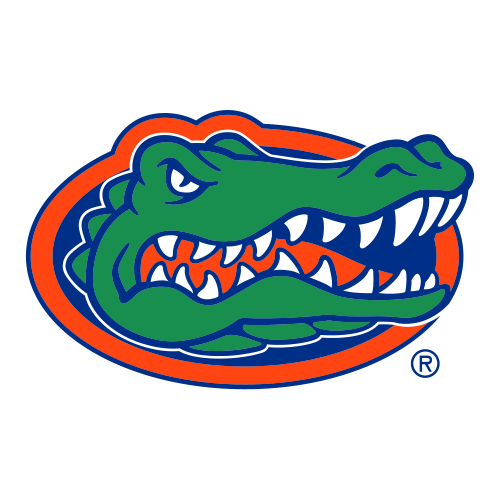 Florida's outside shooting vaults Gators into national title game
INDIANAPOLIS (AP) -- Lee Humphrey lingered outside the arc,
determined to keep on shooting.
Swish. Swish. And make it three.
Appropriately enough, the longshot of Final Four was doomed by
the long shot.
Humphrey hit three straight 3-pointers to start the second half
and Florida brought George Mason back to reality Saturday night,
ending the Patriots' stunning run through the NCAA Tournament with
a 73-58 victory.
In all, the Gators made a dozen shots from outside the 3-point
stripe -- tying a national semifinal record. Humphrey had six of
them, leading Florida into Monday night's championship game against UCLA.
"Humpty was a monster tonight," teammate Joakim Noah said.
"When he's hitting shots like that, we're tough to beat."
Too tough for 11th-seeded George Mason (27-8), the charming
mid-major from the suburbs of northern Virginia, which knocked off
the last two national champions and half of last year's Final Four
on its way to Indy. The feel-good Patriots simply couldn't handle
an immensely talented team that has arrived at the cusp of the
school's first national title a year ahead of schedule.
The youthful Gators (32-6) have probably been the most
impressive team in the tournament, withstanding only one serious
challenge in their five wins. They are winning by an average of 16
points a game in the postseason.
"We're playing our best basketball all year and we're a really
tough team," said Al Horford, one of four sophomores in the
starting lineup. "You can't stop us."
Humphrey, a junior, is largely overshadowed by his younger
teammates. And he struggled in the first half, making only 1 of 5
shots -- all of them from beyond the stripe.
But coach Billy Donovan told the guard to keep on shooting, and
Humphrey responded with the three straight 3s that pushed the
Gators to a 40-28 lead before two minutes were gone in the second
half.
"He's a silent assassin," said another of the sophomores,
Corey Brewer. "He doesn't get a lot of hype. Nobody knows too much
about him, but Lee Humphrey wins basketball games for the Florida
Gators."
The Gators are heading to the second title game in school
history. They lost to Michigan State in the 2000 final.
Humphrey finished with 19 points and 6-of-12 shooting from
3-point range. He was joined in the outside barrage by Brewer and
Taureen Green, who hit three treys apiece for a team that went
12-of-25.
"I felt good tonight," Humphrey said. "My teammates did a
good job of moving the ball around. I got some good looks."
By comparison, George Mason missed its first nine 3s and
finished 2-of-11 -- both of them coming too late to make any
difference. They were much more accurate in their four tournament
wins, making 26-of-62 (42 percent).
On the inside, the Gators were nearly as dominating. Noah -- his
father, former tennis star Yannick Noah, cheering him on from the
stands -- scored 12 points. Horford grabbed 13 rebounds.
Florida finished with a 40-27 edge on the boards, playing
keep-away in the final two minutes with three straight offensive
rebounds.
"We came into the game feeling good about ourselves and feeling
good about our chances," said George Mason coach Jim Larranaga,
who tried to inspire his team with a pre-game poem. "For some
reason, we were never really able to establish our rhythm, either
offensively or defensively. And Florida's ability to get so many
second shots really hurt us."
Florida built a 10-point lead in the first half and withstood a
couple of George Mason runs for a 31-26 lead at halftime.
Appropriately enough, Green closed the opening period with a couple
of 3s.
Humphrey took over in the second half. The Gators pushed their
lead as high as 19 points and the Patriots never got any closer
than nine the rest of the way.
"George Mason has been playing great," Donovan said. "But I
thought the key to the game was the 3-point line. That was one
thing missing from what people were talking about."
Tony Skinn and Jai Lewis scored 13 points apiece for the
Patriots, who missed countless layups and easy shots in the lane
that might have gotten them in position to pull off another
stunner.
The George Mason band played "All I Need Is A Miracle" as the
Patriots warmed up before the game. The players didn't seem too
nervous -- Jordan Carter and Charles Makings joked around with each
other during the layup drills, while several teammates glanced
toward their school's green-and-gold-clad section, as if trying to
see if their family and friends had found their way into the RCA
Dome.
The underdog Patriots trotted on the court past the Florida
section, which greeted them with Gator chops. But the rest of the
crowd seemed to be pulling for George Mason. A fan wearing an LSU
shirt held up a "Go Mason" sign. The UCLA fans also cheered every
time the Patriots scored.
But Florida wasn't intimidated by the crowd or the knowledge
that nearly everyone outside the Sunshine State was pulling for one
of the most unlikely teams in Final Four history.
"What they've been able to do this year is great for
basketball," Donovan said. "Most teams don't get a chance to
experience what they've been able to experience. In this
tournament, they were able to inspire a lot of people. There was no
resentment on our team for feeling like they got all the attention
or we got slighted."
George Mason's only lead was 2-0. Florida was ahead 16-6 before
the game was 7 minutes old.
The Patriots tried mightily to get back into it. Florida went
cold in the first half, missing six straight shots during a scoring
drought of nearly five minutes.
George Mason went on an 11-2 spurt, closing within one point of
the Southeastern Conference school where football is king but
basketball is on the brink of a title. But the Patriots never
caught up.
Before the final seconds ticked away, Larranaga pulled out his
starters so they could get one final ovation from the crowd.
It was well deserved.
From now on, every mid-major will feel like it has a chance to
compete with the big boys.
"I think we did something tremendous for college basketball and
for teams out there who watched us play," Skinn said. "We showed
them that all you need is opportunity and a chance."